British Council's Study UK Fair
With participation from over 40 of the best colleges in the UK, expect an engaging time today at the fair to learn more about prospects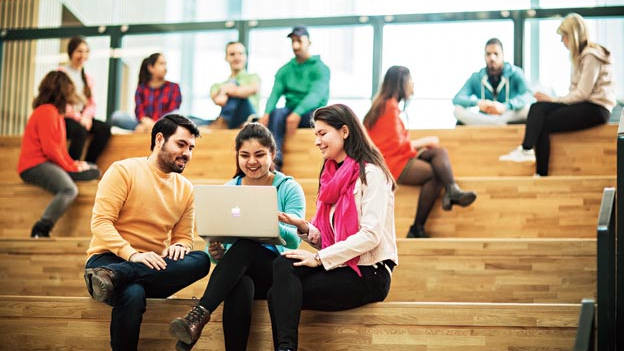 ---
---
British Council India is back with the next edition of Study UK Fair, only this time it's virtual, ensuring a more seamless and detailed conversation between prospective students and colleges in the UK. With participation from over 40 of the best colleges in the UK, expect an engaging time today at the fair to learn more about prospects as well as have all your queries related to higher education answered. Also, attend seminars with British Council and UK Visas and Immigrations at a one-stop shop for all your higher education needs. With the new Graduate Immigration Route scheme in place that allows students from the 2021 batch onwards to stay in the UK for a period of two years searching for suitable employment, UK is increasingly becoming the place of choice for students around the world. For PhD candidates, this visa extends up to three years. A post-study work visa with a two-year duration is available to outstanding international students who want to build an international career. Find colleges like Goldsmiths, University of London, King's College London, University of Bath, SOAS University of London, University of Glasgow, Brooke House College to name a few. We spoke to the director of British Council East and North East India, Debanjan Chakrabarti to understand who this virtual fair is important for. Excerpts…
There is a lot of trepidation associated with higher education abroad currently with classes going online and more. What would you have to say about this to prospective students?
The UK higher education sector has gone above and beyond to take extra measures to ensure flawless execution despite the pandemic. In terms of student safety and health precautions, there are lots of provisions given to international students. Those who already have the student visa are being welcomed to online classes and given the assurance that they will attend face-to-face classes the moment they resume. Those who don't have a visa are also encouraged to study online, again with the assurance that they obtain the visa when they need to go. The visa numbers from India have been phenomenal with a 93 per cent rise last year. UK has again become an extremely attractive option and why not when four of the top 10 universities and 28 of the top 200 universities are in the UK, especially for science research and humanities and social sciences. This is a disruption that is temporary in nature which people are trying to overcome. There is support pouring in from all quarters and there is custodial care prevalent in the UK higher education culture. I was a student there and even though there was no pandemic then, I can vouch for the support I myself received.
With the education fair going virtual this year, how have you shifted this property online?
We have facilitated a seamless transition to the online platform with the event this year and we expect the interactions to be even more enriching and deeper between prospective students, counsellors and college representatives. There would no longer be jostling at college stalls and, by the virtue of being a virtual platform, it proves to be a win-win situation for all. There will be a huge number of virtual rooms to facilitate actual one-on-one conversations with counsellors as well as British Council staff.
Who should attend this event?
I would suggest that not just prospective students but also their parents attend this event. Education is a sector where the consumer is not the direct beneficiary of the service; so the parents should be aware of what all it entails. When students go to the UK to study, there are a large number of options that open up. The UK has been hailed as one of the most exciting places to study and parents form a part of that excitement. So, many people end up visiting the students during their holidays to be able to travel around, instead of them coming back home. And all of this adds to the attractiveness of studying in the UK.

WHAT: Study UK Virtual Fair
WHEN: December 5, 2pm to 5pm
PRE-REGISTRATION: https://in.registration.study-uk.britishcouncil.org/study-uk-dec-virtual-fair-2020