Bake your way to success
Cakes can also be a way to earn your daily bread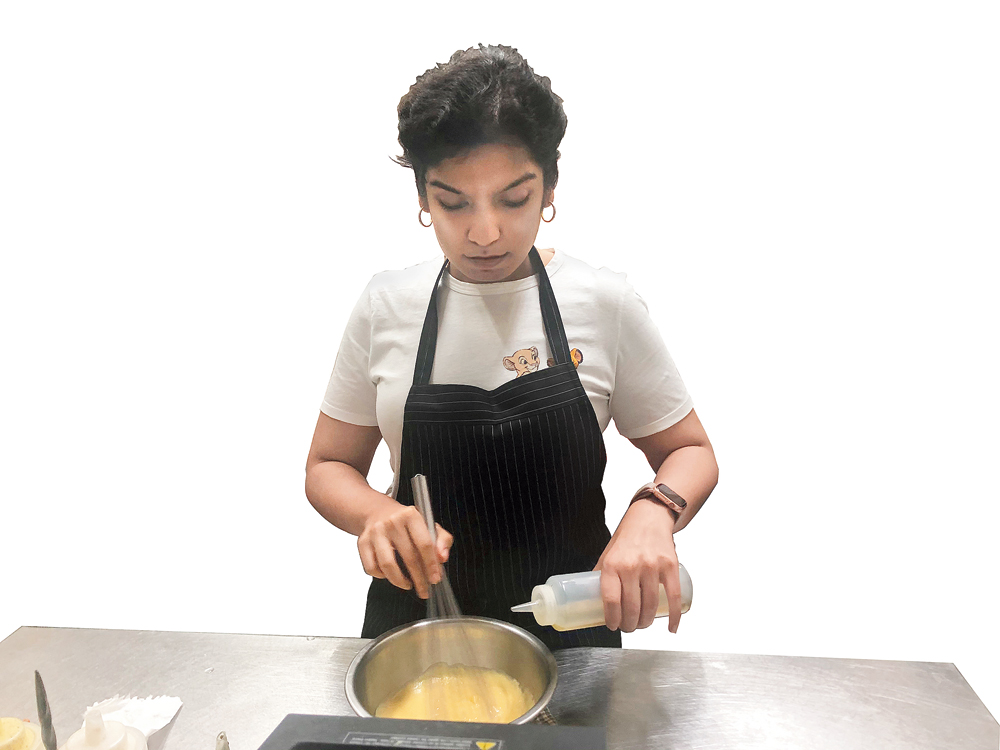 ---
---
Now that Christmas is here, can thoughts of cake be far behind? The aroma of freshly baked plum cakes tingle your nose, forcing you to make a trek to the nearest confectionery with its counters sagging under the weight of fruit cakes, plum cakes and dundee cakes. The more dedicated prefer to go all the way to the oldest bakery in New Market for their Christmas treat while others sit at home and get cookies, muffins, tarts, cakes, macaroons and marshmallows delivered.
The end of Christmas and New Year celebrations, however, do not dampen the demand for the baked treats. Globalisation has widened the Indian palate and cakes are the gift of choice on birthdays and anniversaries, to say congratulations and thank you — and even just like that. Therefore, the exponential growth of bakeries, cafes and patisseries. With that proliferation comes a demand for skilled professionals. If you have a zeal for baking, this may be a lucrative profession.
"To be successful, you have to be passionate and give your 200 per cent," says Alisha Alexander, the fourth generation to be involved with the famous Saldanha Bakery in central Calcutta. "Once I realised this is what I wanted to do, I armed myself with a patisserie degree from Le Cordon Bleu London," says the 25-year-old who admits that it is not easy to run a bakery. It is, as she says, "a 24x7, 365-day commitment".
According to the latest report by market research firm IMARC Group, the Indian baked goods market was worth $7.22 billion (about Rs 51,354 crore) in 2018 and is projected to exceed $12 billion (Rs 85,353 crore at the current exchange rate) by 2024, growing more than nine per cent a year. The global bakery market, on the other hand, is projected to grow at less than half the rate — from $456 billion in 2018 to $591 billion in 2024.
The first step on your path to master the oven is a degree or certificate course in bakery and confectionery or a degree in hotel management. During their industrial training, hotel management trainees should opt for bakery as this will let them know how the industry works.
"Students might consider studying abroad to get multicultural exposure and hands-on experience," says Bela Brahmbhatt of Blue Mountains International Hotel Management School and William Blue College of Hospitality, Australia. "We have two internships of six months each. We have a hotel run by students, the Waldorf hotel."
"It's all about exposure, applied experience, involvement in research, leadership, developing awareness of self image, brand image and confidence, so that they graduate with a colourful CV and step into established positions," says Sarah Brannand of the Centre for Contemporary Hospitality and Tourism, University of Derby, UK.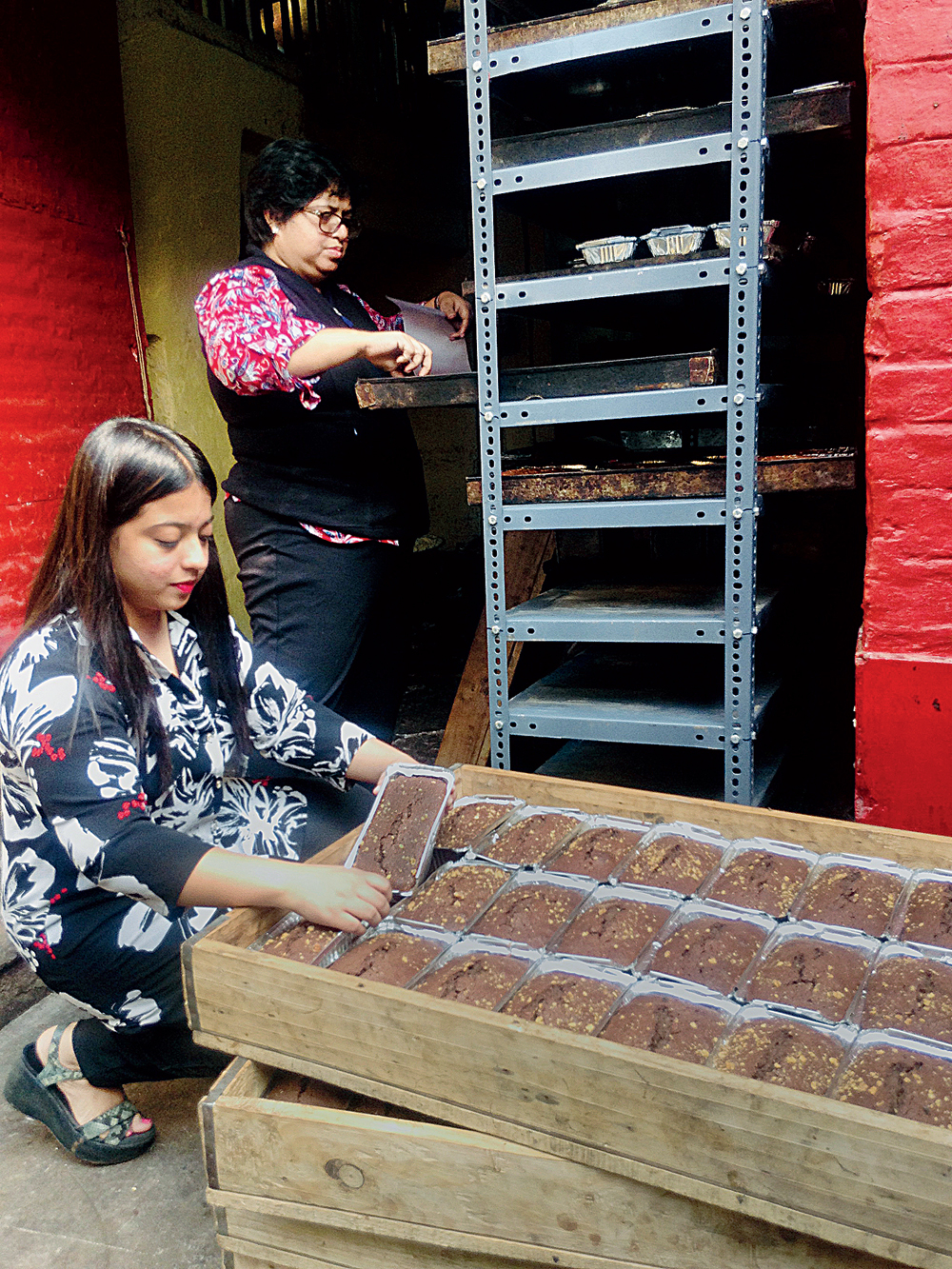 "Try to work as much as you can in different kitchens — the chefs there will be your true teachers. Chefs always learn the most valuable lessons under other chefs and home cooks," says Urvika Kanoi, alumnus of Le Cordon Bleu in London and chef-owner of The Daily Café in south Calcutta.
"Baking as a profession is very dynamic. There are a lot of opportunities in this field, there are many cake decorations houses, too, abroad. The starting pay for a fresher can be between Rs 15,000 and Rs 20,000. It increases with experience and creativity," says Bhaskar Chakraborty, a pastry chef at the JW Marriott in Calcutta. "There are many people wanting to get into the field of baking, chocolate making and pastry making. I have even seen people from IT backgrounds join this profession," he adds.
One such is Poulomi Mukherjee, a former special effects artist with a leading film production company. "Baking can definitely be a full-fledged profession but one has to assure quality products. I became a baker because of my passion and started a business," says the 32-year-old who has been a home baker since 2016, better known by her social media handle BakingWalee. "A few months later I realised I was earning more than my salary and decided to devote all my time to baking. On an average, one can earn about Rs 40,000 a month," she adds.
"Baking can be a second career but you have to be passionate about it," agrees Alisha. "My mother, Debra, was a banker for 23 years. She would overhear clients tell my grandfather that Christmas would not be the same without Saldanha's cakes. About six years ago, when she realised that I was growing an interest in baking, she decided to join the business. It was baptism by fire and what she learnt on the job has been invaluable," adds her proud daughter.
As a baker-cum-entrepreneur, you have two choices. One, open a retail outlet such as café, restaurant or bakery; two, start a home-based business such as bakery classes, party catering and taking orders for cakes. Factors such as availability and cost of work premises, licences, connections, insurance, industrial equipment, staff and salaries would need meticulous planning.
"Have a business plan, a clear concept and a basic menu in mind," says Urvika. "Stay focussed, disciplined and, above all, always be a team player," she adds.
Says Sneha Singhi, owner of the popular Paris Café in Calcutta, "I made sure I was different from the others and that's what you should do. Think of something new and different to attract people."
But whether you are an entrepreneur or an employee, a love of baking is sure to take you to greater heights.