How a degree in hospitality prepares you for careers in multiple service sectors
Experts to discuss opportunities beyond hotel management at the webinar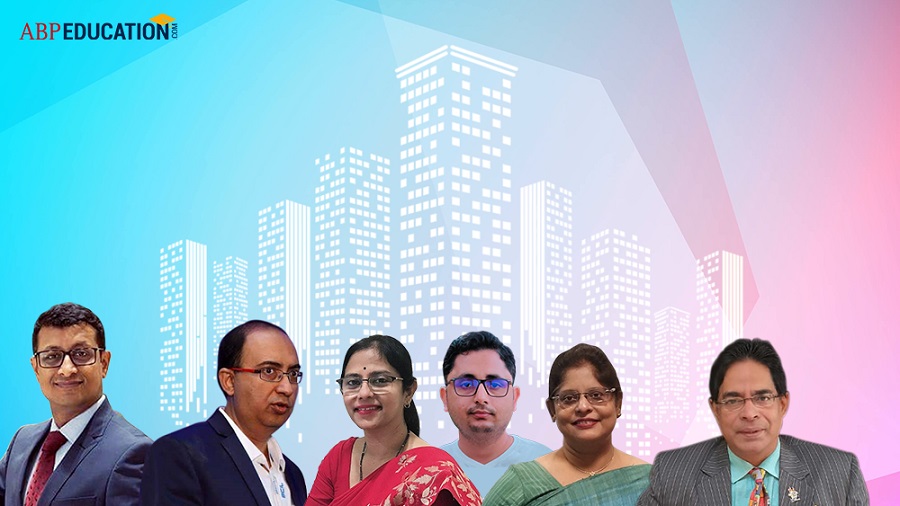 Learn about prospects in the hospitality sector at CampusToCareer on September 12.
Graphic: Arif Hossain
---
Published 11.09.20, 03:00 PM
|
---
Hospitality, as defined by the Oxford Advanced Learner's Dictionary, is food, drink or services that are provided by an organization for guests. By its very definition, hospitality goes beyond hotels. From the retail sector to healthcare to entrepreneurship, there is an entire gamut of opportunities beckoning students of hospitality.
To find out more about these career options, sign up here for the webinar The New Era: Hospitality beyond Hotel Management. The virtual session is part of CampusToCareer 2020, a free ongoing series from ABP Education.
When: September 12, 3 pm
What it's about: This session will shed light on emerging opportunities for hospitality management in banking, retail, hospitals, and more.
Expect: To get acquainted with the core skills imparted in hospitality courses and their relevance across industries. Obtain insight into how a course in hospitality can help you foray into event management and food operations. Find out about the future of these professions and how to leverage your hospitality knowledge and skills. Learn how to start your own venture using your core skills.
Meet the speakers:
Mr. Soumyabrata Mukherjee, Branch Manager, HDFC Bank: An alumnus of the Institute of Advanced Management (IAM) and the Faculty of Management Studies - Institute of Rural Management (FMS-IRM), Mukherjee has extensive experience in both hospitality and retail banking. He is also a passionate traveler who loves to explore untouched territories.
Mr. Saikat Sarkar, CEO, Fresh Greens Pvt. Ltd., Essar Group: Sarkar is a food and beverage specialist with 23 years of functional experience as a hotelier, entrepreneur, and retailer. An alumnus of Calcutta University, IAM Calcutta, and Confederation of Tourism and Hospitality, UK, he has been engaged in multiple product categories such as FMCG and driven new product development, packaging, channel activation, and retail sales. He started his journey in hospitality with Taj Bengal, followed by The Kenilworth and The HHI, among others. He was instrumental in starting Sourav's, The Food Pavilion, a restaurant multiplex with Sourav Ganguly. His retail journey started with Spencer's Retail, RP-SG Group in 2007, followed by the Future Group in 2015.
Mr. Rupam Dutta, General Manager, Feathers — A Radha Hotel, Chennai: An alumnus of IAM Calcutta and equipped with skill development, leadership, and management course from Cornell University, Dutta has 25 years of learning and working exposure in the hospitality industry. He was with Sarovar Hotels in various leadership positions in both Chennai and Delhi, before moving to Radha Hotels to develop a corporate hotel branded as the Radha Regent in Bangalore. He continued to work with Radha Regent Hotels in three locations and opened the group's first five-star luxury address. Besides launching two full-service hotels, he has also handled the opening of pubs, restaurants, and a cultural and entertainment center in association with the Delhi State Industrial Development Corporation and Sarovar Hotels.
Maitreyee Chaudhuri, Group Director, IAM Institute of Hotel Management: The founder-director of IAM Institute of Advanced Management holds a master's in English from Calcutta University and has been instrumental in charting IAM's vision for over 30 years. A passionate leader and educationist, her focus has always been to bring the best of the education experience to her students. She has also led the setting up and growth of the institute's campuses in Goa and Guwahati. She has initiated student-led national and international competitive events in hospitality and has been responsible for initiating collaboration with reputable international universities.
Indrani Sanyal, General Manager (Housekeeping,) Medica Superspecialty Hospital: Sanyal is an experienced professional in the hospitality industry with a career spanning more than 30 years. An alumnus of IHMCTAN Kolkata, her journey began in 1989 at Taj Bengal, from where she moved to The Park as director, housekeeping. In 2008, she ventured into facility management by joining NIS Management Pvt. Ltd as a general manager (services). She then joined Swissotel as director (housekeeping) and spearheaded their reopening besides being involved in quality movement. She has also made valuable contributions to Novotel Ahmedabad, Grand Mercure Surya Palace Vadodara, the Fairmont Jaipur, and the Pullman Novotel Aerocity. Sanyal received The Housekeeper of the Year award in 2003 from the International Hotel and Restaurant Association.
Dr. Suborno Bose, Founder and CEO, EduGuy and Indismart Group: A chartered accountant with over 30 years' entrepreneurial experience as CEO of International Hospitality Council, London, and the founder and chief mentor of Indismart Group Worldwide, Bose is among the country's best-known hospitality educators with major brands like IIHM and IAM Hotel Schools in Kolkata, Delhi, Goa, Bangkok, Bangalore, Ahmedabad, Jaipur, Hyderabad, Pune, Uzbekistan, and London. The Indismart Group also owns two luxury hotels in Kolkata and Goa. Bose has been conferred the honorary Doctorate of Business Administration by Edinburgh Napier University, UK, and the Honorary Award of Doctorate of Science by the University of West London, UK. He has pioneered the Young Chef Olympiad apart from the IIHM Young Chef India Schools and IIHM Young Chef India Junior competitions.
Certificate of attendance: Those watching the entire webinar on Zoom will be eligible for a certificate of attendance from ABP Education. To register for The New Era: Hospitality beyond Hotel Management, sign up here.