Style tips from Suneet Verma
Icy to electric, Bengali actress Rajnandini Paul channels shades of blue in Suneet Varma ensembles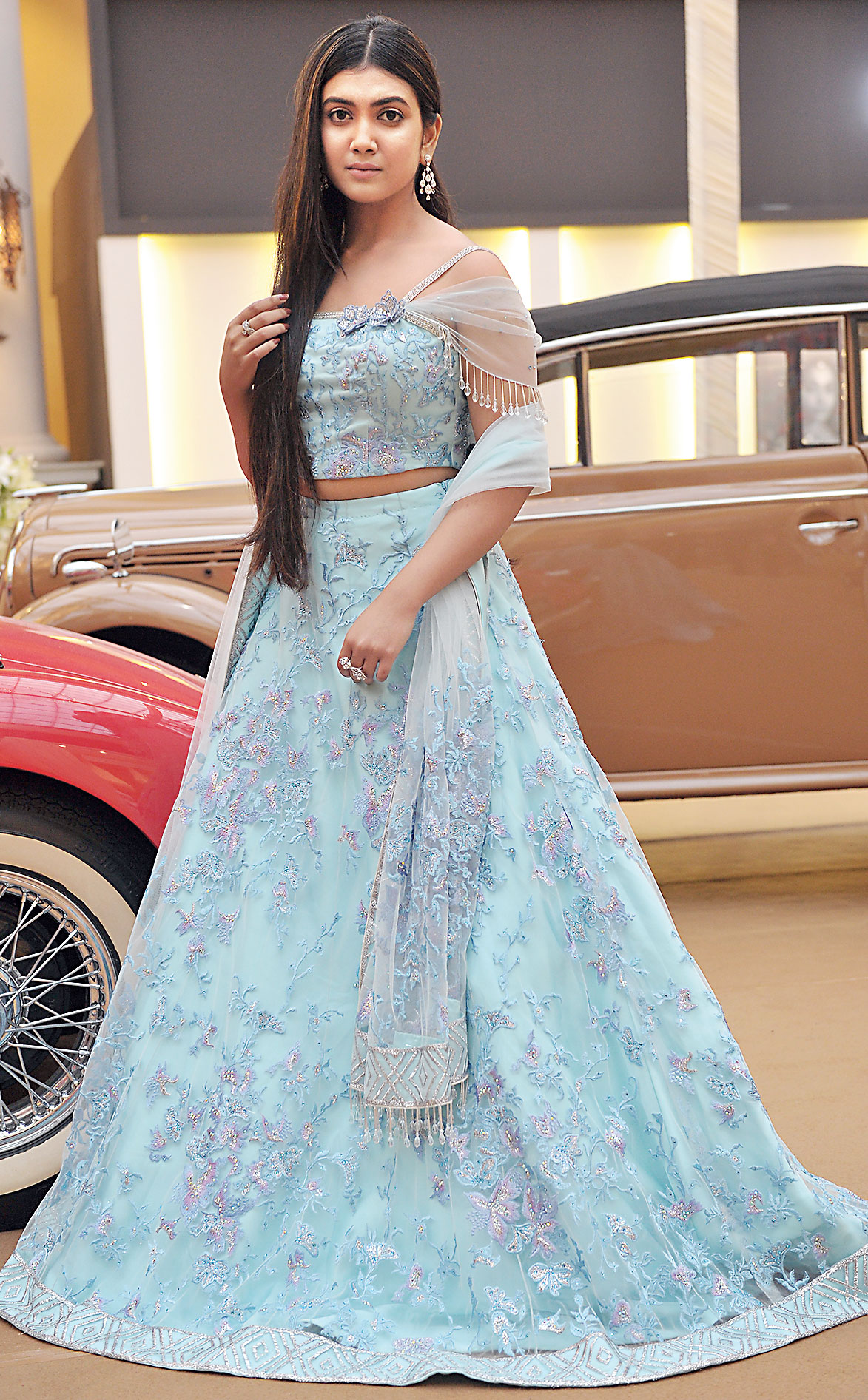 ---
---
In between prepping for her big Puja release Ek Je Chhilo Raja, Rajnandini Paul, all of 18, turned model for fashion designer Suneet Varma when he was in town for The India Story Wedding Diaries, with t2. A chat followed...
This Puja is going to be different for you...
Yes, my Puja film is out. I don't know which excitement is bigger… the fact that I am two films old or the fact that I am part of such a big movie like Ek Je Chhilo Raja. I shot for it first, though Uronchandi released before.
My Puja usually starts from Saptami. I like to pandal-hop at night. Ashtami is very special because I wear a sari that day. And the sindoor khela on Dashami is special for me. I play at home with my mom (actress Indrani Dutta). I have this strange liking for sindoor. A girl in a sindoor somehow appeals a lot to me. That doesn't mean I want to get married now! My parents equate my love for sindoor with an inclination to getting married. No! For me it is a great accessory like a pair of earrings. I find it very pretty.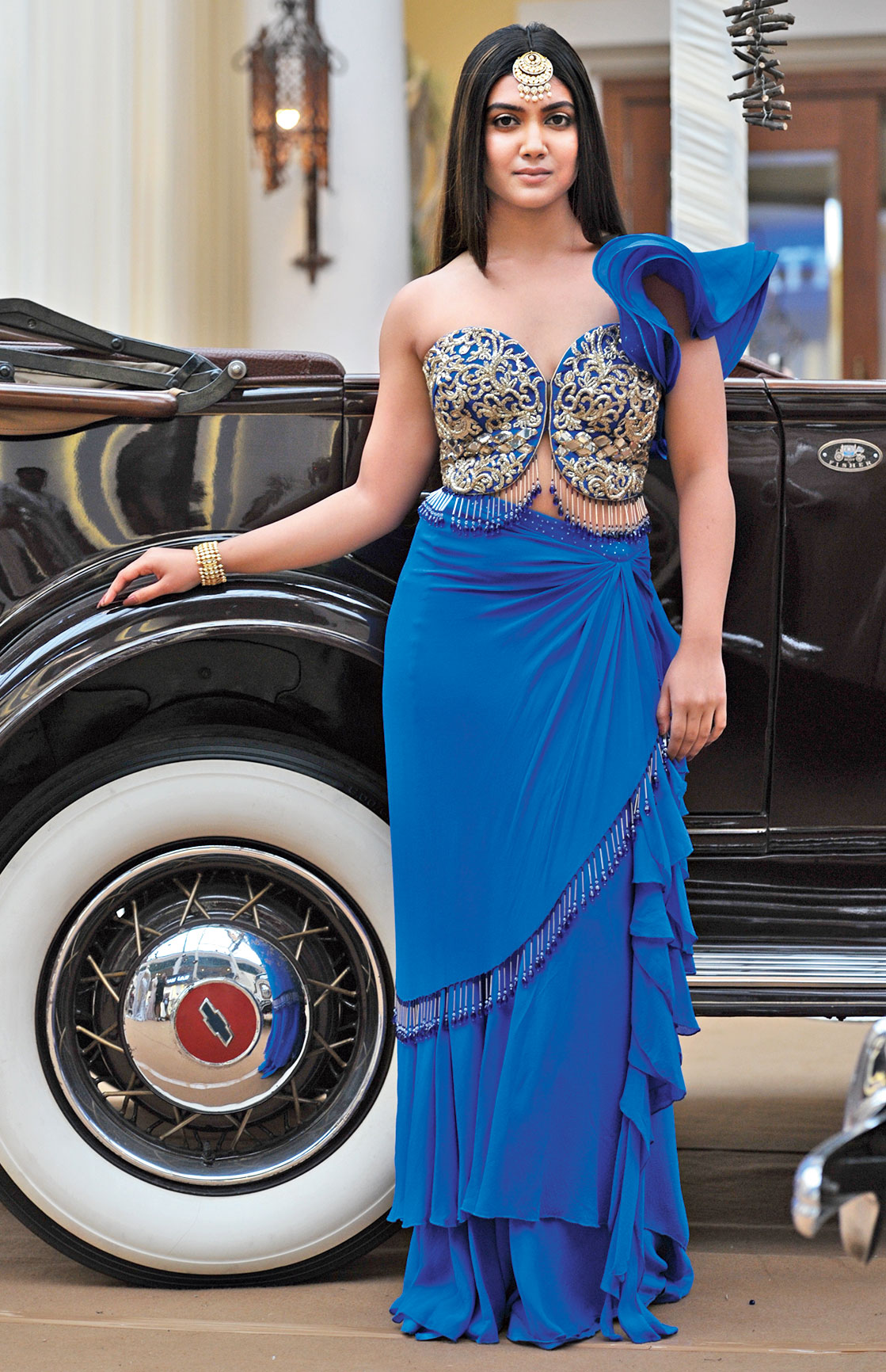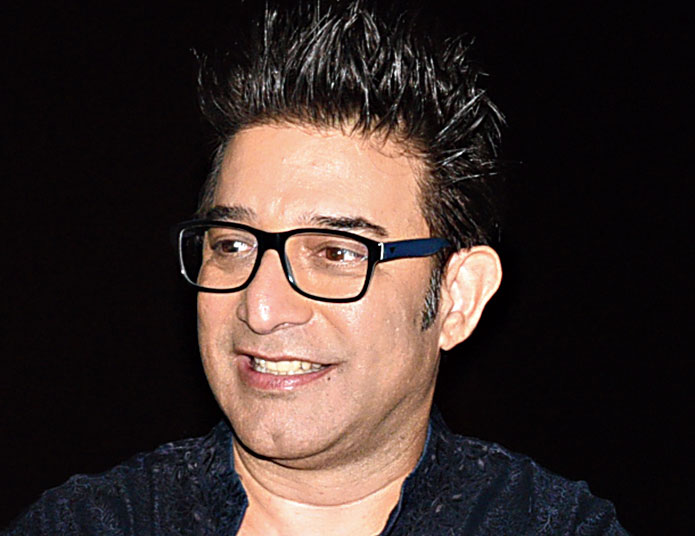 Ice blue, melange green, celadon, silver and gold… I am in love with the colour palette this season.
- — Suneet Varma
What kind of a look do you want to wear this Puja?
I make it a point to buy one sari at least. Other than that, I have a thing for crop tops. I like pairing them with skirts and dhoti pants. I also like wearing cold-shoulder tops. I don't care if they go out of fashion. I buy a few dresses. Even if I don't buy salwar kameezes for the rest of my life, trust me, my mother has so many and they are kept in such good condition that it would seem I bought them just yesterday. The clothes I am wearing for the Ek Je Chhilo Raja promotions are my mom's.
I cannot somehow handle my hair, so I just wear it open. Sometimes, I'll try a nice braid or clip one side up. I am not a fan of curling or perming. I find straight hair glamorous.
What's your make-up mantra?
I am ignorant when it comes to make-up. If you have round, doe-y eyes and you try to draw a winged liner, I swear it is one of the hardest things to do. My eyes have got sore from rubbing off the liner. I have to start getting ready at least an hour earlier so that I get both the wings perfect. I love red lips. I wear red lipstick to college too. If not red, then I go for brick red.
Styling help: Ankita Banerjee; location: Swabhumi; hair and make-up: Abhijit

Though the outfits were ethnic, there was an Indo-western touch, which I think is trending at the moment. I would wear both of them for either Navami or Dashami.
- — Rajnandini