Pinki Sinha's The Monsoon Bloom saw Paoli Dam get into Shaadi mode
Before zooming off to Bangkok to shoot for Kamaleswar Mukherjee's Password. A quick chat with the actor...
---
---
Nowadays Paoli Dam is more of a visitor to Calcutta. "Kolkata-y aami kaaj ei thaki ekhon," smiled the actress at a t2 shoot for fashion designer Pinki Sinha at plant boutique Chlorofyl on Saturday, before zooming off to Bangkok to shoot for Kamaleswar Mukherjee's Password. A quick t2 chat.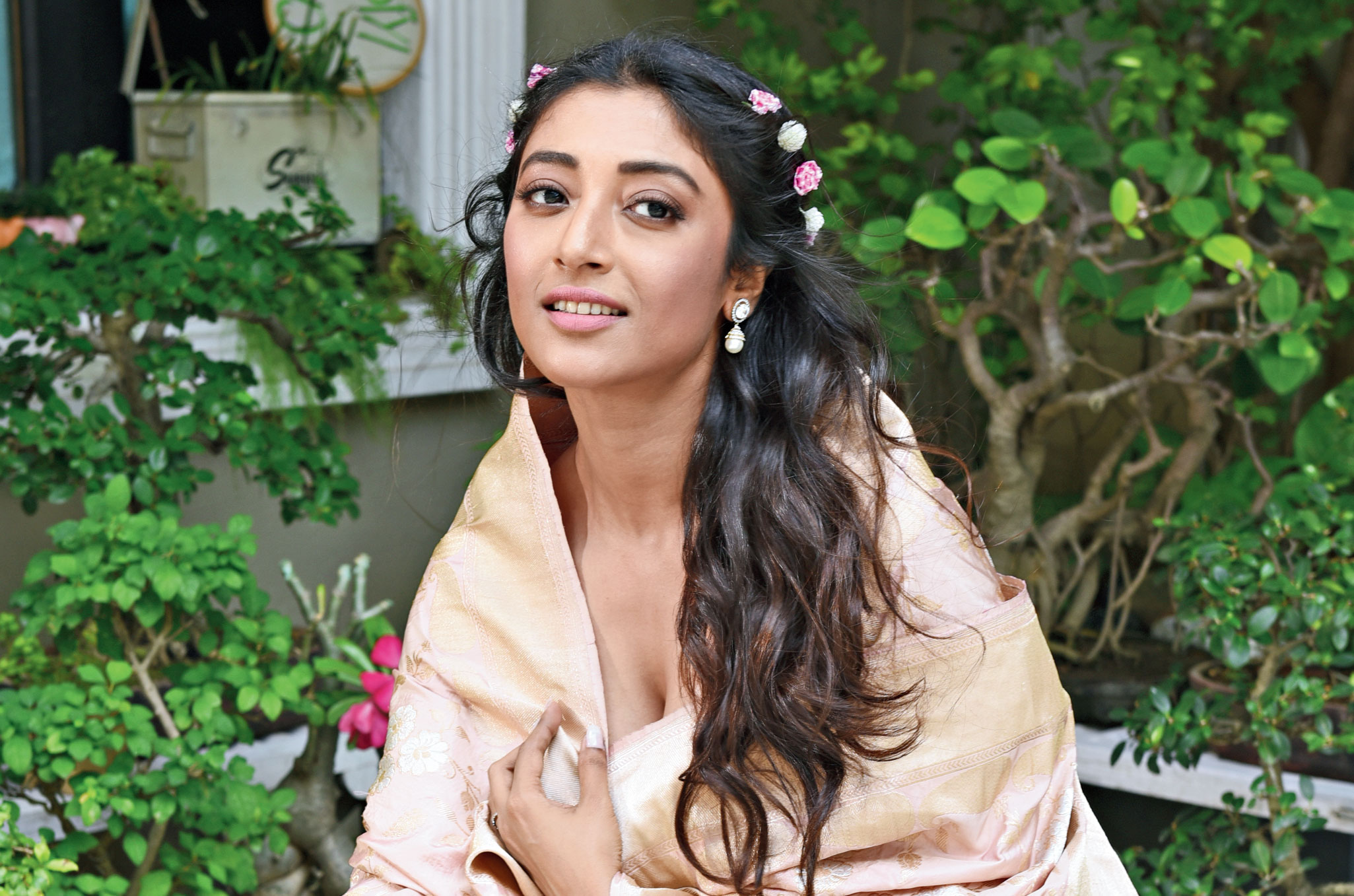 Are you missing the rains?
I am really missing the rains because I love rains. Rains are so romantic. Everything in moderation is nice, too much of rains have caused devastation. Come together and save the nature to enjoy the good things in life.
Were you reminded of your own wedding shopping during the shoot?
Biyer byapar shayapar aami money kortei chai na! Juto shelai theke Chandi paath… I did everything for my wedding. Too stressful! (Laughs) Aami in fact ekhon je karur biye diye ditey pari. If someone I know is getting married, I ask: 'Have you bought this? Have you bought that?' Out of 10 things, they are bound to forget five. I remind them! Etotai pro hoye gechhi aami.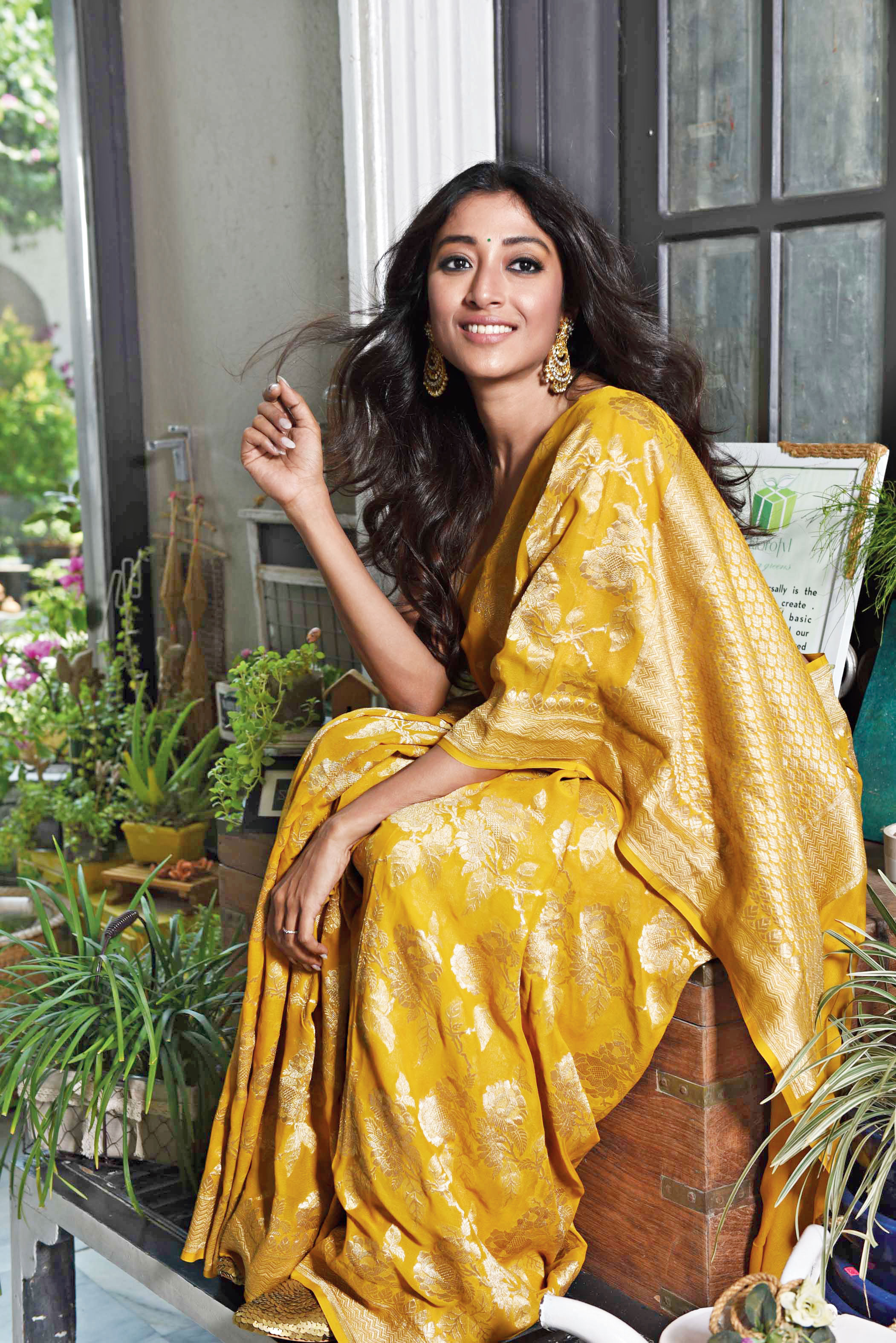 What was on the top of your list?
Handwoven Benarasi. I went for something which was traditional, timeless and which would stay with me my entire life.
You were a winter bride. Had you been a monsoon bride, how would you have liked to get married?
(Laughs) Haven't thought about that one! May be I would have got married on a beach. It's tricky to get married in monsoons, the weather can get unpredictable. You have to be sporting... Bhijtey bhijtey biye koro! We don't wear whites, but otherwise I love white and gold or beige and gold, teamed with a red blouse.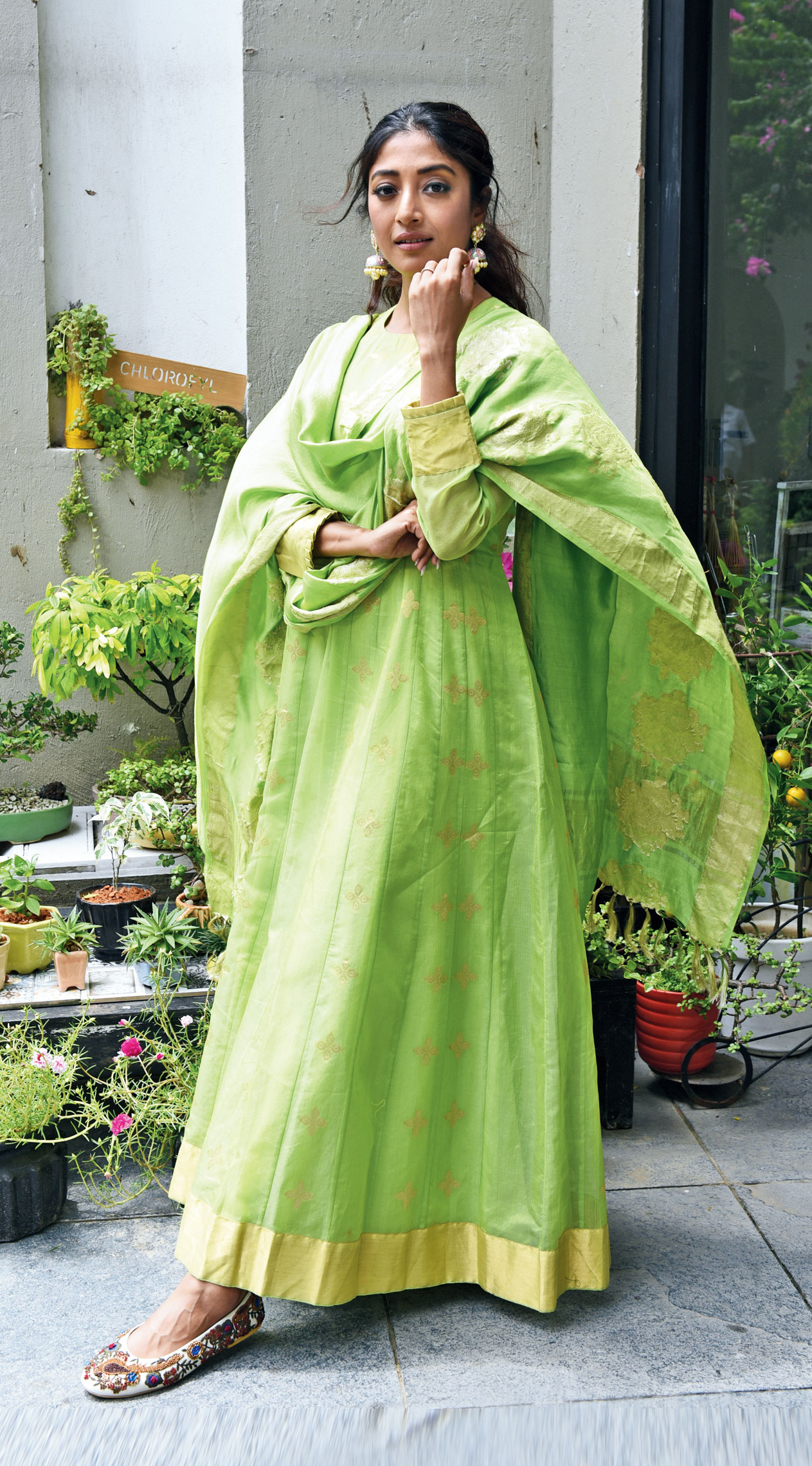 Any iconic movies that come to mind? There is of course Monsoon Wedding!
(Laughs) I love Monsoon Wedding. Then Aaj rapat jaye to (Namak Halaal)… (sings it).
Again, white!
See! I am always gravitating towards white. It is such a universal colour and red-and-white is my favourite combination. Red and white will also look nice on a bride.
Location: Chlorofyl; styling: Sumit Sinha; make-up: Aniruddha Chakladar; hair: Mousami Chhetri; shoes: Rohan Arora; jewellery: Sawansukha Jewellers and Divinus Creations