- How it began
Read more below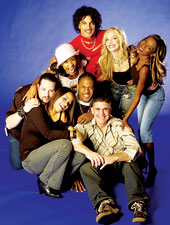 ---
---
nThe original Idols format was conceived in the UK by Simon Fuller of 19TV, Simon Cowell of BMG and FremantleMedia as a televised search for a new national solo pop idol.
nThe UK version Pop Idol was launched in 2001. Since then, the Idols concept has rolled into 28 countries including the US, Canada, Germany, Australia, Belgium, Malayasia, Indonesia and Singapore among others.
nOver two lakh people have auditioned for the Idols series worldwide.
nIt has been watched by 110 million viewers so far, and over 500 million votes have been cast on the show. The UK Pop Idol recorded the highest vote of nine million calls over two hours in the 2002 finals.
nThe series has launched the music career of 33 new solo singers.
nThe American Idol has completed four seasons and remains one of the most watched shows in the US.