Quick and easy recipes for Diwali parties
Lay out a super spread at your house parties this season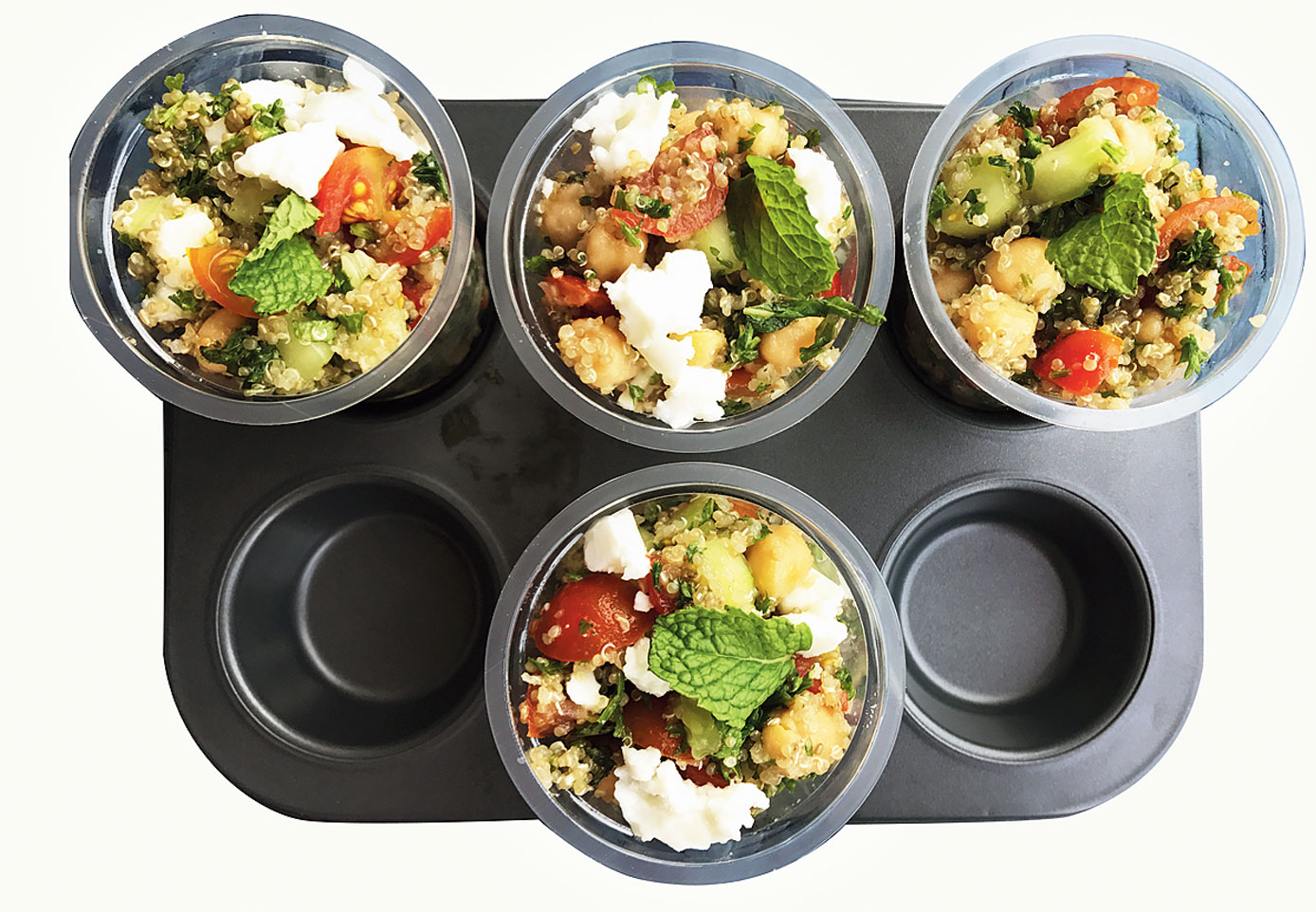 ---
---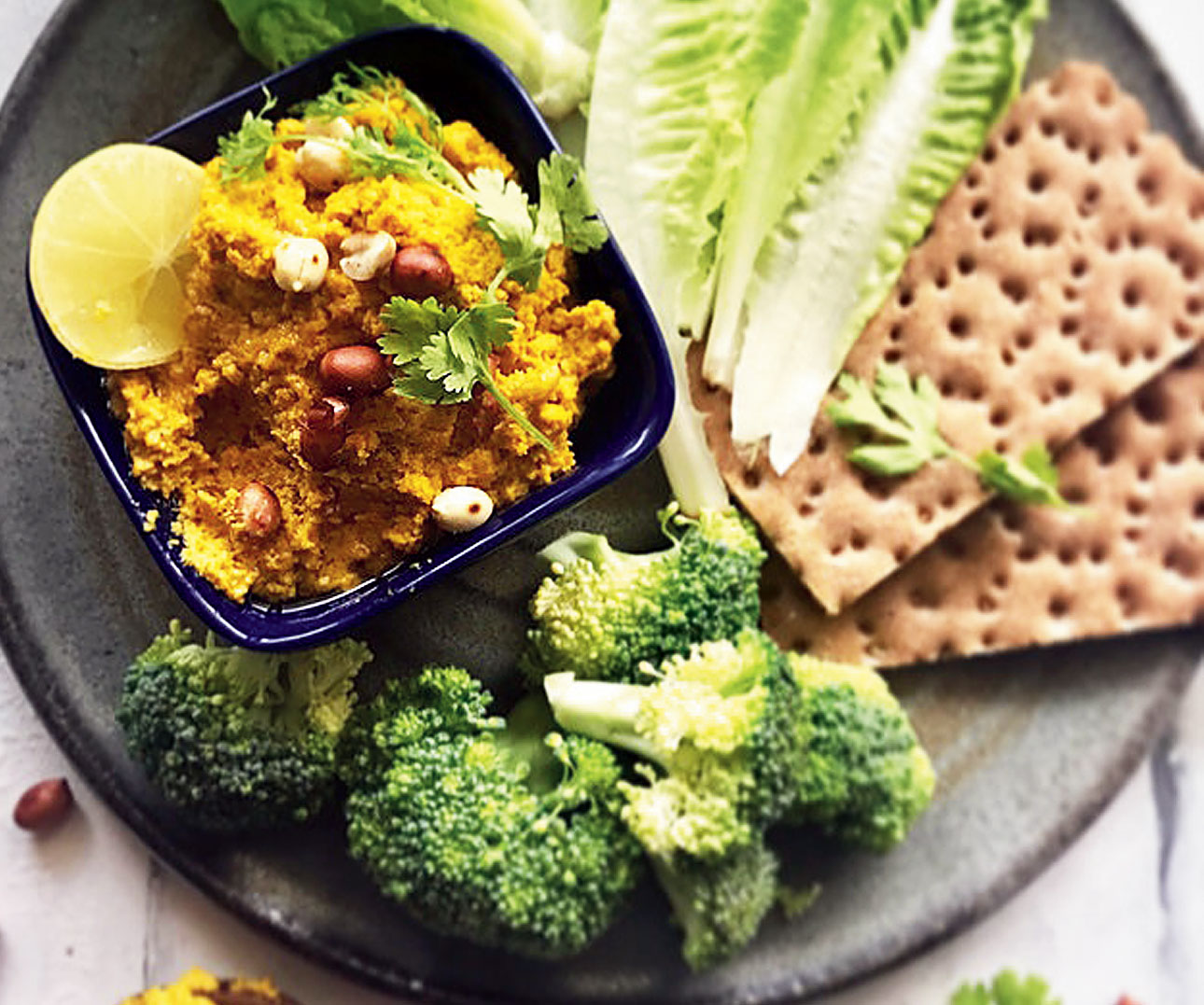 I love how the festive season in India stretches for so long. In Bengal it starts with Durga Puja and in other parts of the country with Dussehra. Once that is done, the countdown to Diwali begins and then there's bhai phonta or bhai dooj.
It goes further on to the New Year for some communities. So it's a long time before people are back to normal life! And this means parties, celebrations and more eating and drinking. And lots of hosting! Here's a guide to make you shine as the host at your festive celebrations.
DECIDE ON DECOR
You do not need to spend a fortune to decorate your home to reflect the festive spirit. Diwali is all about light. So simple diyas and tea lights around the house can create magic. Pair those with fresh orange and yellow marigold and you have a gorgeous traditional look.
The entrance to your home should give a positive first impression. Do it up with floating candles and flowers in a large bowl of water or a simple rangoli on the floor adorned with diyas.
For me, the dining table is always the highlight as food is an integral part of any party. I love doing up the table based on the occasion and theme. At my own Diwali party in Bangalore, I added a south Indian touch with banana leaves, flowers from the local market and classic earthen diyas. All for less than Rs 200!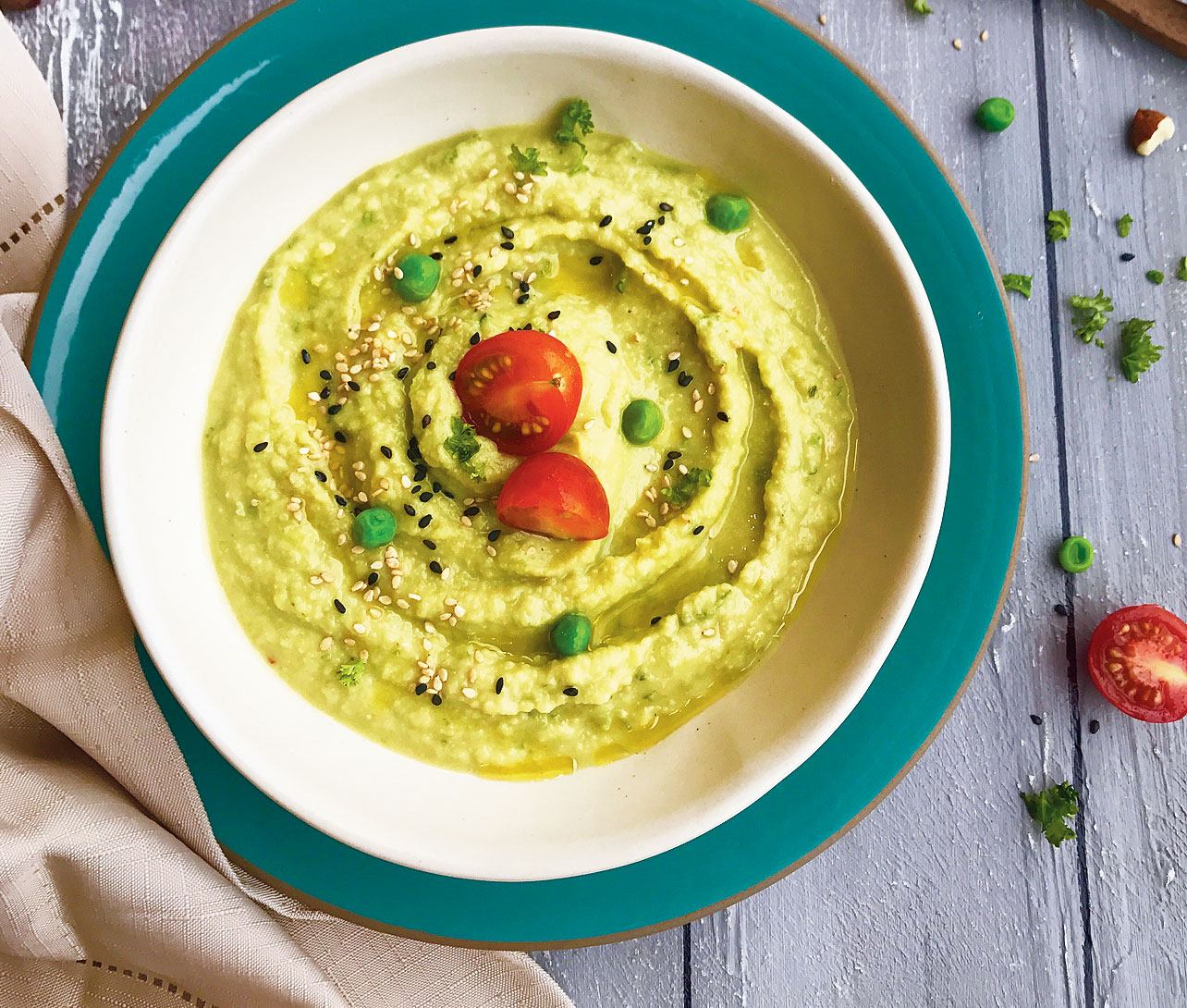 PREP IN ADVANCE
We all host parties and get-togethers because we want to share these happy moments with our loved ones. However, most of the time, the host ends up running around and getting stressed during the party. This would not happen if you organise yourself and also reduce the number of unnecessary tasks.
Choose a menu which you can prepare a day in advance. Dishes which have to be made or assembled just before serving are a complete no-no.
For garnishes like fresh herbs, lime wedges and other fresh ingredients, prepare them just before the party and keep them ready on a tray in the service area of your kitchen. That way you don't have to go rummaging around in your overcrowded fridge for the dhania while the hot food is waiting to be served.
Use disposable crockery and cutlery to reduce washing up. These days you get lovely bamboo and paperware which are eco-friendly and look nice as well.
Ice, ice, baby! How many times have you been at a party getting your drink from the bar, only to be told "Sorry we are out of ice!" There is nothing more putting off than a warm drink, be it a whisky or a cola. Do remember to start stocking up on ice cubes a couple of days in advance so that will be one big job out of the way.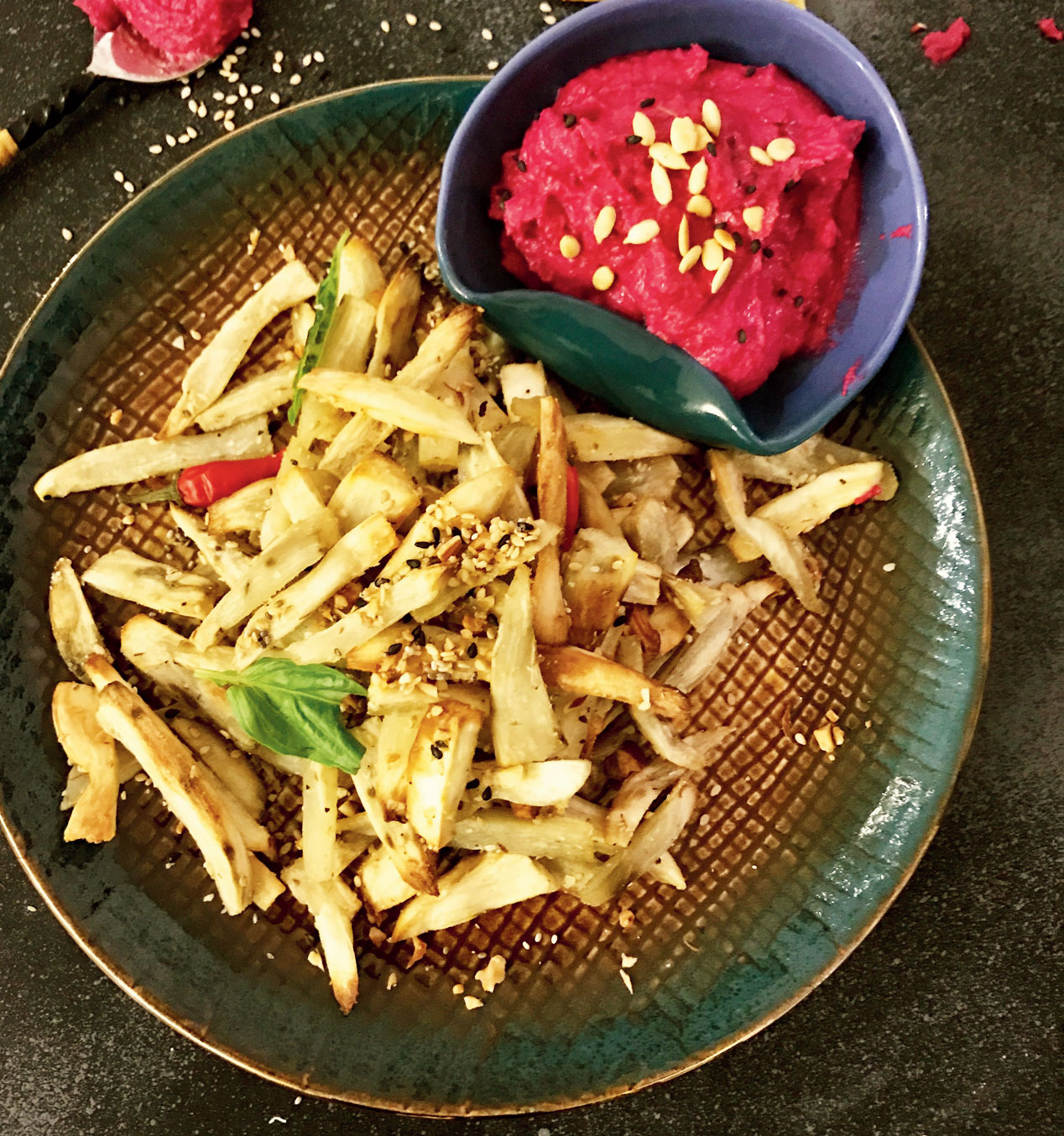 CURRIED PEANUT DIP

This is a new addition to my recipe stash with an interesting desi touch of spices, peanuts and coriander.
Ingredients
1tbsp vegetable or olive oil
1 small onion chopped
1tbsp garlic, minced
½tsp coriander powder
½tsp turmeric powder
Red chilli flakes to taste
2 large carrots, finely chopped
½ cup toasted peanuts
4tsp fresh lime juice
1tbsp soy sauce
1tsp brown sugar
1tbsp crushed peanuts (for garnish)
1tbsp chopped fresh coriander (for garnish)
1tbsp crumbled feta cheese (optional)
Method
In a pan, heat some oil and cook the onion and garlic.

Add the coriander powder, turmeric powder and red chilli flakes.

Add the carrots with salt and pepper and saute until carrots are half-cooked.

Add in the toasted peanuts, lime juice, soy sauce and brown sugar. Mix well and season it with salt and pepper. Let it cool completely.

Grind the mixture to a coarse paste.

Transfer to a bowl and garnish with coriander leaves, crushed peanuts and, if you like, some crumbled feta cheese.

SWEET POTATO CHIPS
Get healthy and gourmet with these oven-baked sweet potato chips.
Ingredients
4 sweet potatoes
2tbsp olive oil
Salt and pepper
Chilli flakes
Method
Peel the potatoes and cut into chips.

Steam half-way.

Heat the oven to 180°C.

Combine the sweet potatoes with the olive oil, salt and pepper.

Bake on a baking dish or tray for about 30 minutes, tossing in between till crispy.

Serve warm with any dip, sauce or chutney.

MINTED PEA HUMMUS/ BEETROOT HUMMUS
When the classic hummus bores you, you revive it by adding vibrant colours and veggies! You can use either peas and mint, or beetroot in this recipe for some gorgeous hummus.
Ingredients
1 cup chickpeas (boiled)
2 beetroots, cut in large cubes, or 1 cup of boiled peas and some mint leaves
1tbsp tahini
2 garlic cloves
½tsp cumin powder
Juice of ½ lemon
Chilli flakes
Salt and fresh pepper
Toasted pine nuts or walnuts for garnish
Method
Steam the beetroots/boil the peas or bake in the oven.

In a blender, blend together the boiled chickpeas, beetroot/peas and mint, tahini, garlic, cumin, chilli flakes, salt and pepper. Add lemon juice and 2tbsp of water till you get the right consistency.

Garnish with toasted nuts and seeds. Drizzle some extra virgin olive oil just before serving.

Calcutta girl Natasha Celmi is a culinary specialist, food stylist and photographer, currently based in Bangalore. You can reach her on Instagram at cucinamiabynatasha or on her website `Cucinamiabynatasha.com`
GET THE MENU RIGHT
It is incredible how much food gets left over at parties and then the host family ends up eating the same thing for the next couple of days or distributing it to neighbours and domestic staff in the justification that they are not "wasting" food. Well, why not just make less of each with the idea that if one dish finishes there will always be something else to eat.
In my opinion, the appetisers or finger food and the dessert should be the main focus. The main course could be very light or just a one-pot wholesome dish for those wanting something more. People are hungry when they arrive. So they tend to load up on appetisers.
A good idea is to serve salads and rice dishes in little cups as finger foods which people can have while playing cards.
Try out some healthy appetisers like sweet potato chips with beetroot/pea and mint hummus or curried peanut dip which you can make in advance. These are regulars on my party menus by popular demand. You can also make them for your post-Diwali visits or bhai phonta gatherings as, by then, people are really done with all the heavy eating of the season.
So go on, get cracking to make your festivities super special.
Wish you all a shining and enjoyable Diwali!