Mood food: On the effect of diet on depression
There have been few prevention trials documented on the effects of diet on depression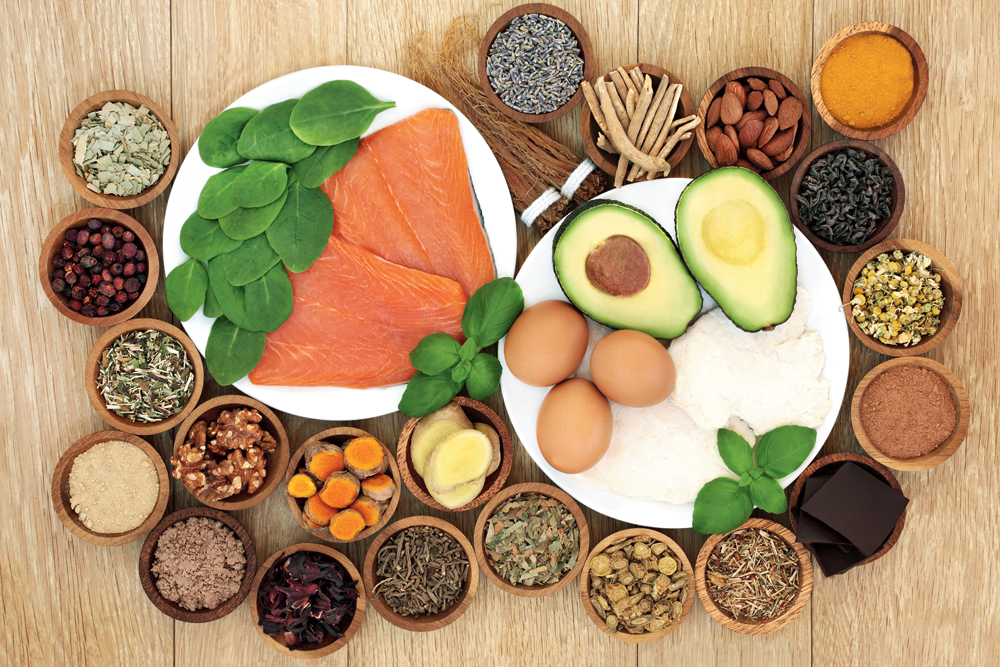 ---
---
The relationship between diet and depression has been studied by multiple experts over the years. But most studies have been focused on specific nutrients such as fatty acids (omega-3) and vitamins B6, B9 and B12 (folate), with inconclusive results. Because people consume a diet with a variety of nutrients, it might be more useful to look at the link between dietary patterns and depression as opposed to isolated nutrients. It is also important to know that high-quality treatment studies investigating the impact of diet on depression are very limited. There is evidence that a high-quality diet is associated with a lower risk for the onset of depressive symptoms. However, one of the biggest challenges between the diet-depression link is that not all findings have been consistently reproduced.
In recent years there have been few prevention trials documented on the effects of diet on depression. But this again is a cohort of correlation studies that cannot warrant a cause-and-effect relationship between diet and depression. Besides, most studies need to be scrutinised concerning statistical control for baseline depressive symptoms. A metanalysis investigated several studies on the dose-response relationship between diet and depression, the clinical relevance of the study was based on the number of people that would need to change their diets to prevent a case of depression. It was reported that a high-quality diet that included consumption of vegetables and fish was associated with a lower risk of depression but in a non-linear dose-response pattern.
Similarly, another study found a Mediterranean dietary pattern (high intake of fruits, vegetables, whole grains, and fish and low intake of meat, dairy products and moderate consumption of alcohol) to be protective against depression. A study also reported that a high intake of fast food and processed pastries was associated with a greater risk of depression. Besides, few studies also found vegetarian, low-protein, and low-fat diets to be associated with lower depressive symptoms. But it should be noted that the participants in these studies were diabetic and obese respectively and the interventions were relatively short to draw meaningful conclusions. A low-calorie nutritious diet can alleviate mood, reduce body weight and hence could positively impact depressive symptoms, but it is difficult to say if these diets will help people with depressive symptoms without other conditions.
Furthermore, there is strong evidence that support the adherence to a Mediterranean diet or similar on inflammatory markers, HPA axis (interaction between hypothalamus, pituitary gland, and adrenal glands for stress response), and neuro-progression (particularly improvement in plasma BDNF (brain-derived neurotrophic factor) concentrations in comparison to other diets but contrasting studies have been found when it comes to the effect of diet on neurotransmitters such as dopamine regarding specific dose-response relationship.
Practical implications
Even though there have been multiple studies investigating the role of diet on depression, it is difficult to conclude a cause-and-effect relationship. But according to multiple research discussed above, it is clear that there is an association between diet and depression. Because an individual may also be suffering from other conditions such as diabetes and obesity that can negatively impact health during depression. Therefore, it is important to first establish a proper diagnosis. With regards to diet, the following can be used as a general guideline. It is important to note that a specific diet should not replace other forms of treatment for a person suffering from major depression and clinical advice is warranted.
Adequate consumption of fruits and vegetables
Adequate consumption of vitamins particularly B6, B9, B12 (folate)
Consumption of omega-3
Limit alcohol consumption
Limit processed and fast food
Adequate consumption of whole grains
Kaushik Talukdar is founder and CEO of Athlete Institute (www.athlete.institute), a PhD scholar (Auckland University of Technology, New Zealand) and author of Sports Fit: Bridging the gap between research and practice. You can tweet him @Coachkaushik or email at kaushik@athlete.institute