Tamil Nadu's threatened livelihoods
Nine Rupees an Hour by Aparna Karthikeyan is an excellent and searing account of some of Tamil Nadu's traditional but vanishing occupations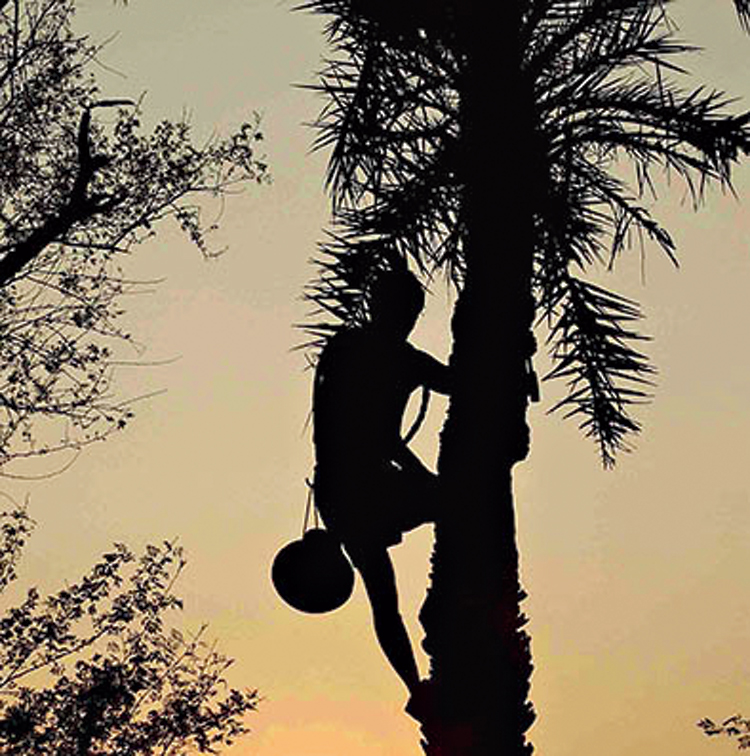 ---
---
Why does Selvaraj, the maker of the nadaswaram, a musical instrument, keep an eye out for the rains? The answer — a good monsoon promises invitations to grand weddings for musicians — would, in all probability, fox the layman as much as it does India's policymakers. Nine Rupees an Hour, Aparna Karthikeyan's excellent and searing account of some of Tamil Nadu's traditional but vanishing occupations, can be looked at as a testimony of urban India's ignorance of and apathy for the vast hinterland. Consequently, rural India, Karthikeyan makes this evident, remains excluded from affirmative action and the national imagination.
The idea of disruption is central to Karthikeyan's work. She shows, again and again, that the ruptures can immobilize and, ultimately, destroy an entire cosmos made up of not only peculiar skill sets but also fragile, interconnected ecosystems. Piecing together fragmented lives — those of Soundaram, the saviour of an endangered, indigenous species of bull, Rayappan, who climbs palm trees for its sap, Kali, a male Bharatanatyam exponent, Selvaraj, "who makes wood sing", among others — Karthikeyan demonstrates how transformations in the economy (liberalization) as well as in policy (the Kerala Livestock Improvement Act of 1961 decimated the Vechur breed) have pushed some livelihoods to the brink of ruin.
Karthikeyan proceeds to problematize the idea of cleaving, forcing the reader to confront other kinds of rupture. Why is art remunerative but not the intricate craft of weaving? There is also the dissonance between ideas of productivity as a result of which skill is, with grave consequences for rural practitioners, often associated with accomplishments in formal education. Equally telling is the appropriation of the edifice of culture — arts and crafts — by the consumer who has scant respect for creators.
These essays, most of which have appeared in publications, are an extension of Karthikeyan's earlier series on Tamil Nadu's threatened livelihoods. They are complemented by the accompanying interviews with P. Sainath, T.M. Krishna, the writer, Bama, and others, that help contextualize the crises. "I began this journey — as a storyteller and witness..." confides Karthikeyan. She has excelled in both roles. Chroniclers who have served as witnesses are, unfortunately, vulnerable to embellishment or, worse, moralizing. Karthikeyan resists these easy choices. She opens a rare and realistic window into a world on the edge, keeping its occupants and their unequal struggles in focus. Her gaze is not invasive; neither is it gentle. It is unsparing but humane, ever mindful of the dignity that lingers among these resilient men and women.
Given the complexity of India's agrarian life, it would be unfair to expect that Karthikeyan's experiences in Tamil Nadu could help illuminate the difficulties of, say, a sharecropper in Bengal. But these stories and those of others must be told — and retold — hopefully with similar precision and empathy, so that India is forced to acknowledge its debt and shame to the disappearing people.
Nine Rupees an Hour: Disappearing Livelihoods of Tamil Nadu by Aparna Karthikeyan, Context, Rs 399