Ideal mentor: Vasoo Paranjape
This book is full of enjoyable anecdotes and episodes that would engage the lovers of the game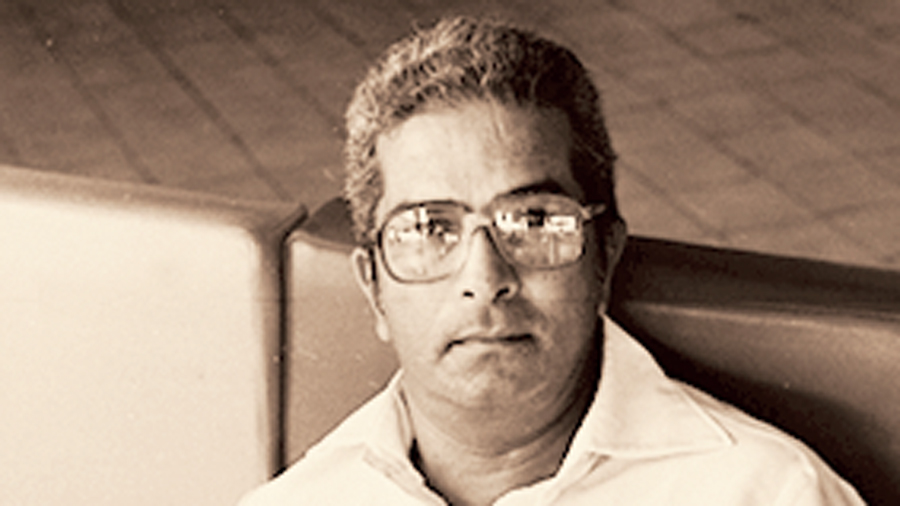 Vasoo Paranjape.
ABP Archives.
---
Published 06.11.20, 01:30 AM
|
---
BOOK: Cricket Drona: For the Love of Vasoo Paranjape
AUTHORS: Jatin Paranjape and Anand Vasu 
PUBLISHER: Ebury
PRICE: Rs 499
When Sachin Tendulkar was first picked for India during the 1989 tour to Pakistan, the late Raj Singh Dungarpur had turned to Vasoo Paranjape. The selectors were worried if it was too early to blood the 16-year-old Tendulkar. "Yeh lagne wala player nahin, lagaane wala player hai," was what Vasoo told Dungarpur. What Paranjape meant was here was a player who would be dishing it out (lagaane wala) to the Pakistani fast bowlers and wouldn't be at the receiving end (lagne wala).
Cricket Drona, compiled and written by Paranjape's son, Jatin, and the well-known cricket journalist, Anand Vasu, is a collection of essays — Sunil Gavaskar, Dilip Vengsarkar, Rahul Dravid, Anil Kumble, Tendulkar and other greats are the contributors — that traces the veteran coach's journey across Mumbai's maidans and his lifelong bond with the Dadar Union club. The book celebrates a man who made it his life's mission to give the gift of his wisdom to as many cricketers as he could reach out to; a man whose goal was to identify talent, nurture it and place it in the best hands so it could soar high. Almost every Indian cricketer has benefited from his advice. A player's man, Paranjape's humour is the stuff of legends; he even used it to admonish a player in his own subtle way. He would never hurt a player even if he had let his team down. The book also portrays his love and respect for Don Bradman.
He drew the right inferences and lessons from the sport's history and applied them to the modern game. For instance, he advised Narendra Hirwani to wear a long-sleeved shirt while bowling. Why? The legendary leg-spinner, Subhash Gupte, used the sleeves of his shirt to conceal the grip of his googly.
Gavaskar often recalls with pride the manner in which Paranjape instilled in him respect for the game, for team spirit, as well as an affinity for the culture of cricket. If it had not been for Paranjape, the world would not have known him by the name, Sunny, which has stuck with him for life.
This book is full of enjoyable anecdotes and episodes that would engage the lovers of the game.