What lies between the lines
Recently, the full stop pitted millennials and Gen Z against their ancestors after a study found that many among the younger generations interpret text messages that end with a full stop as rude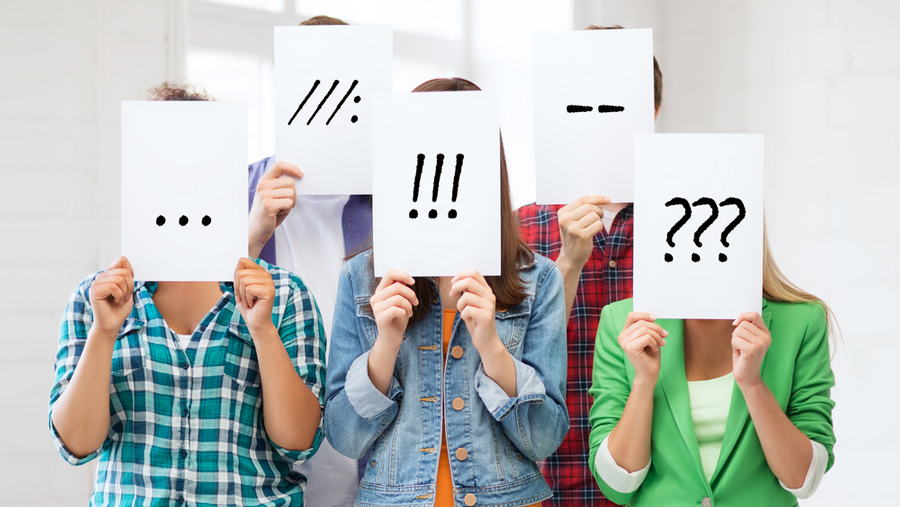 ---
---
September seems to be the ideal time to pause and ponder the importance of punctuation marks. All the more since the United States of America observes National Punctuation Day this month, with the intent of raising awareness about the correct use of these symbols. While there is no doubt that proper punctuation in a sentence
is necessary for efficient communication — how else would we ever figure out the differences among "The panda eats shoots and leaves", "... eats shoots, and leaves" and "... eats, shoots, and leaves"? — pitched battles are also waged over these tiny soldiers of grammar.
Recently, the full stop pitted millennials and Generation Z against their ancestors after a study found that many among the younger generations interpret text messages that end with a full stop as rude. Perhaps the phenomenon is not as surprising as it is being made out to be. For those accustomed to the enunciation of the word, 'period' — meaning 'full stop' — at the end of a sentence in order to assert the end of debate, it would naturally seem that the full stop conveys a sense of curtness.
In fact, the alleged corruption of language had begun without any help from the young. For instance, the government organization that registers street names in the United Kingdom does not mandate the use of apostrophe on signboards for the new names. Even in literature — the sanctum sanctorum of hallowed grammatical rules — experiments with punctuations and, by extension, syntax have ruffled feathers quite often. Marcel Proust's masterpiece, Remembrance of Things Past, was rejected several times by publishers on account of his choice of punctuation. One could hardly blame the publishers though — one of the sentences in the book consists of 958 words.
But at least Proust used commas, unlike William Faulkner, who often rambled on for lines without a pause, or Gertrude Stein, who hated commas with a vengeance — she once described the comma as "a poor period that lets you stop and take a breath but if you want to take a breath you ought to know yourself that you want to take a breath." Yet it is not just the comma that invited literary disdain. For Kurt Vonnegut, the first rule of writing was to "not use semicolons"; F. Scott Fitzgerald is known to have nurtured a grudge against exclamation marks — "An exclamation point," he said, "is like laughing at your own joke."
Proust, Vonnegut and Fitzgerald are in good company. Virginia Woolf, Samuel Beckett and Lucy Ellmann — her Booker Prize shortlisted Ducks, Newburyport comprises a single sentence running for over 1,000 pages — would vouch for the fact that alternative use of syntax and punctuation helps communicate thoughts rather than hinder their expression. Imaginative use of punctuation in comic books — remember Hergé's Tintin series where speech bubbles often contained nothing but punctuation marks? —
or on social media — where colons and brackets are used more in emoticons than in sentences — convey emotions more succinctly than words ever could.
Different languages follow 'grammar' — the Greek script does not even have the concept of punctuation — that often gets the goat of Grammar Nazis. But their obsession with uniform grammatical rule has clearly given way to innovative variations.