Wall of fame
The Babbars continue to have a unique M.F. Husain painting in their house. Can anybody put a price tag on their invaluable possession?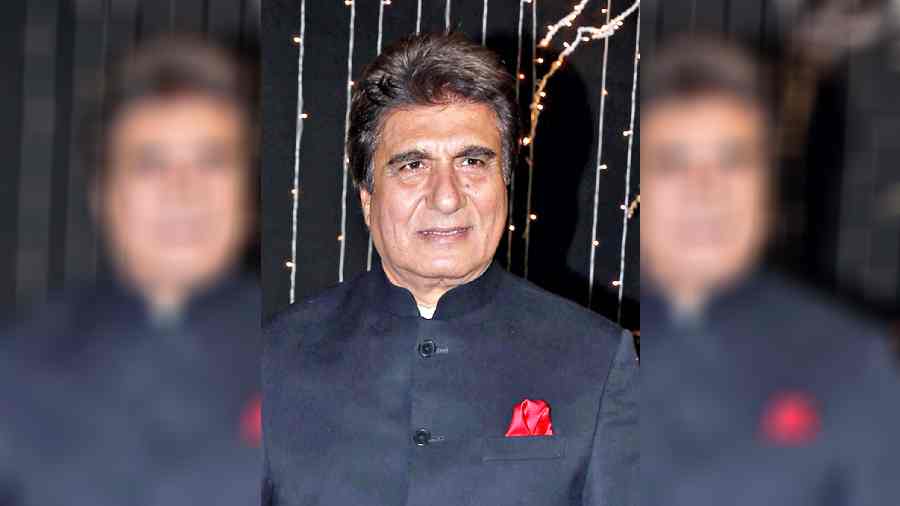 ---
Published 19.03.23, 04:15 AM
|
---
S ince M.F. Husain's paintings and their valuation are under discussion courtesy Priyanka Gandhi and Rana Kapoor, I wonder what one wall in Raj Babbar's house will be valued at. Most people who know the Babbars closely would also know that M.F. Husain had a very soft corner for Urdu writer Sajjad Zaheer, a member of the CPI and the Progressive Writers' Movement. Widely recognised in his lifetime as a progressive Muslim, there was little resistance from Sajjad Zaheer when his daughter Nadira went to the National School of Drama (NSD) in Delhi in the early 70s, met fellow-actor Raj Babbar and wed the Punjabi Hindu who was four years younger than her. In fact, it was Raj's family that mildly wondered if Nadira could change her name to a more Punjabi-sounding Nirdosh. Raj wouldn't hear of it and Nadira and he became a couple without much ado.
It is well-known in Delhi and in theatre circles that the Nadira-Raj wedding invitation was designed by family friend M.F. Husain. It is a coveted collector's item, one that could be preserved in a drawer. But what about the beautiful mural that M.F. Husain drew when Nadira and Raj hit it big in Mumbai and built their own bungalow in Juhu? The couple that loved theatre aptly named their new house "Nepathya". It's a Sanskrit word that means backstage, a part of the wings not in public view. While other people would display trophies, awards and citations, the Babbars proudly had a wall in their hall on which M.F. Husain had sketched one of his priceless paintings.
All was well when the Babbars were together as a growing family. But once their kids, Juhi and Arya, moved to their own houses with their respective spouses, and Raj spent most of his time as a politician in Delhi-UP, the couple didn't require such a huge bungalow all to themselves. A pragmatic decision was made to hand over the ground floor to a bank and move upstairs, and make that their home for two.
But what about the wall that had M.F. Husain's priceless mural? Raj laughed as he described the elaborate process that was involved in carefully cutting out the wall without disturbing the painting and carrying it upstairs with enough concrete support to make a thick wall in their large hall. So the Babbars continue to have a unique M.F. Husain painting in their house. Can anybody put a price tag on their invaluable wall?
***
Shakespeare may have said, what's in a name? Plenty, if you listen to Saif Ali Khan, who said, "I couldn't possibly name my son Ram, I finally went with Taimur." Or to other parents who spend hours picking the right name for their kids, especially those who want to sound secular. Like Gauri and SRK's Aryan. Or Kumud Mishra and Ayesha's son Kabir. But right now, it's also about the right name for the building you move into.
When Hrithik Roshan decided to invest his winnings from the hit film War (and from a couple of other successes like Super 30) in a swank new two-level apartment, he loved everything about it. The independence it gave him (he could otherwise have moved into the bungalow left behind by mom Pinkie's father, J. Om Prakash), its location and the separate entrance the builders gave him which would afford him complete privacy from the other residents. His team of architects and designers took over to ready it for him to move in later in the year.
But guess what the builders must change to make it more comfortable for their star resident? The name of the building. It was built as Mannat, which everybody knows is what SRK has called his bungalow in Bandra. Now, you can't possibly have two superstars from the same Hindi film industry, living in the suburbs of the same city, with similar-sounding addresses, right? So, before Hrithik Roshan officially moves into his new apartment-bungalow, the builders will have to do a bit of re-christening and make an official name change. One hears that the name the celebrity-resident favours is Vartaman.