Cosmic spaces
THEATRE: Two solo acts, featuring two feisty actors working with their own scripts, caught our fancy in the recent months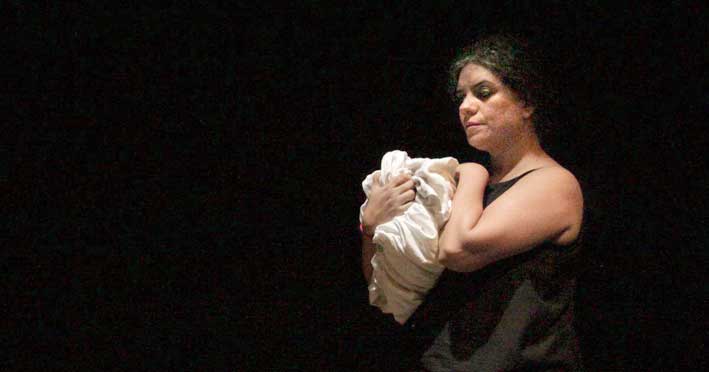 ---
---
Two solo acts, featuring two feisty actors working with their own scripts, caught our fancy in the recent months. For a change, they have bypassed the lure of mythology and steered clear of gender straitjacketing. Most surprisingly, they have looked out to the cosmic world to relate to issues that affect us every now and then.
Nirbak Abhinay Academy's Mrs Udgarica is set in a world 200 years ahead of us and finds a curiously named Mrs Udgarica (in Bengali, 'udgar' means belching) in the thick of things. Suranjana Dasgupta, who wrote the play in a fashion reminiscent of Stanislaw Lem also enacts the part. She plays a mother missing her daughter, who has moved to Neptune to study Esperanto. As the text underlines the inhumane aspects of a technology-driven universe, Dasgupta adopts a stylized acting pattern to portray the mother caught unawares and mostly satisfies.
Designed and directed by Niladree Bhattacharya, Mrs Udgarica breaks new ground by appropriating some futuristic tools to depict a sci-fi world. Although some of these may look a tad flimsy at times given the logistics of Calcutta theatre, like that at the Academy of Fine Arts, it is still quite commendable. Bhattacharya certainly looks poised to scale greater heights.
Jyoti Dogra, the Mumbai-based actor who challenged our notions of watching a drama in an intimate setting with her Notes on Chai some time back, returned to Calcutta with Black Hole. Padatik's intimate space, our city's first brush with what is now fashionably referred to as a 'blackbox', is just the kind of setting that a devised piece like Black Hole deserves. And Dogra's performance conjured up an immersive space in no time.
Although an astrophysicist would better appreciate some of the nuances that Dogra tried to convey, the 90-minute-long act fares better as a dialogue between death and life with light years of uncertainty thrown in between. Such dramatic material calls for maximization of the audience's concentration by means other than words and Dogra achieves this by flirting with a sheet of white cloth. Her intense words, pronounced from deep within and interjected with transitory melodies and a shadowy light design, did the rest.