In memory's afterglow
Emami Art exhibition showcases desires and memories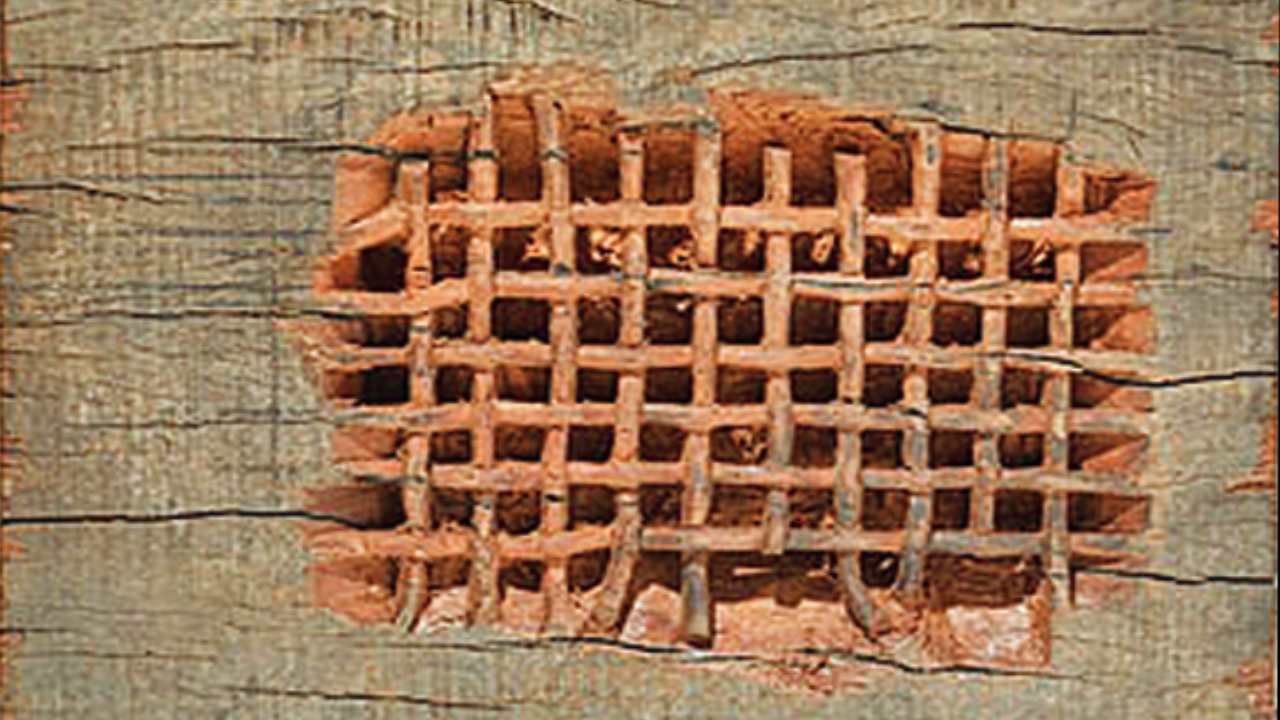 An artwork by Arjun Das
Emami Art
---
Published 09.04.22, 12:09 AM
|
---
Art is a reflection not just of lived experiences but also of desires and memories — real and imagined. This is the thought that stayed with the viewer long after visiting Traces of Transference: An Exposition of Unseen Bearings, an exhibition organized by Emami Art to bring to light the talents of the artists who were part of its first on-site residency programme. Arjun Das painstakingly carves into blocks of wood memories of working at a small roadside dhaba. The most poignant of these is the carving of a small, tightly-grilled window (picture) — what may have induced claustrophobia once thus becomes pleasant in recollection.
Gopa Roy's work personifies the tradition of objet d'art perfectly. She experiments and creates fluid shapes that bring back memories of once-verdant lands with material that she collects as a 'post-industrial forager'. Some of Roy's pieces resemble geological samples, with each layer and each shade waiting to reveal truths about the world that sustains us. Deepak Poulose, on the other hand, merges the familiar with the fantastical. His gouache works both celebrate the primitive bond between man and nature and mourn its slow disappearance. The realm that he conjures up teeters between the real and the utopic.
Moumita Basak's delicate and intricate embroidery with reclaimed cloth, yarn and watercolour turns the gaze — especially that of the female viewer — inward. She portrays an inner life of solitude — loneliness? — in most of her pieces. She does this most brilliantly in an Untitled work in which a woman walks in a field with a shadow of her younger self, at times lost in thought, at other times playing games from the carefree past. Tahsin Akhtar's videos and installations contemplate the ephemerality of life, specifically in the context of the pandemic and the constant changes it wrought upon our lives.