Glimpses of the Apocalypse
Contrasting art from three different artists, Tufan Pramanik, Pathik Sahoo and Gayatri Halder, find its way to 'Tales of This Time' online exhibition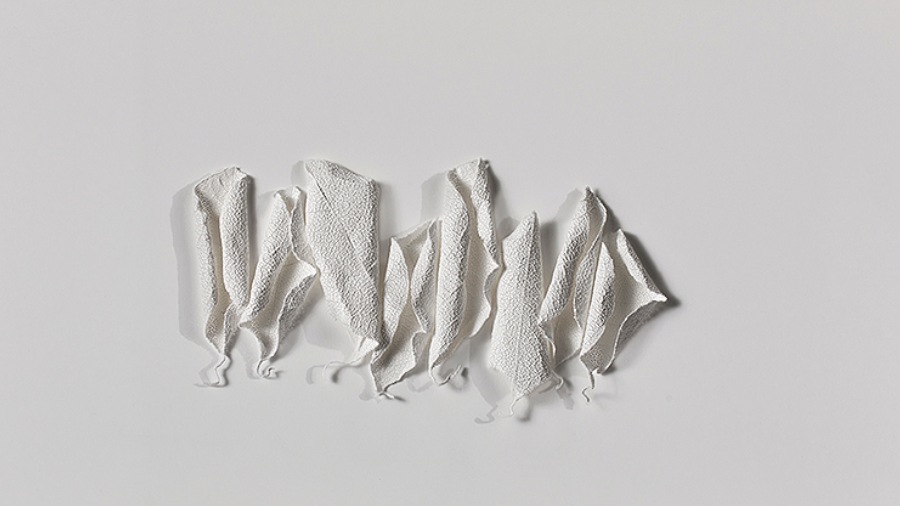 ---
Published 12.11.22, 03:59 AM
|
---
Tales of This Time, an online exhibition of works by Tufan Pramanik, Pathik Sahoo and Gayatri Halder at Emami Art, was all about textures. (The artworks can still be viewed at https://www. emamiart.com/past-exhibition-details/?exhibition=Tales+of+This+Time) Be it the fine pinpricks that Halder employs to shape and breathe life into flat paper, the way Sahoo melds and hammers metal and leather and then etches on them, or the way Pramanik uses charcoal on paper to create a dystopian world where the viewer can almost feel the smog closing in on them, the tactile element is what sets Tales of This Time apart from other such meditations on the dystopian world of the 21st century.
Halder turns away from the destruction being wrought by mankind to focus her lens on nature, specifically the contradiction between its fragility and strength. She conjures up leaves (picture, top), cells, clouds and other natural elements by creating a negative grain on white paper with painstakingly minute pinpricks. While these may seem delicate, their existence alongside the soot, dirt and filth portrayed by the other artists bears testimony to nature's resilience.
In direct contrast to the apparent frailness of Halder's works are the hunks of metal and leather that Sahoo uses to tell the tales of toil and trouble of an unseen mass that keeps the country ticking. Nameless silhouettes of humans, their measly possessions, and the burdens they have to bear silently are etched onto scraps soldered together as if to mirror the tattered lives of these labourers.
Pramanik's works, on the other hand, are devoid of humans, even though the toxic mark of development that they are leaving on the earth is everywhere in the form of construction sites. While Pramanik is a skilled practitioner, as is evident from the texture he infuses into a 2D charcoal drawing, his idiom — smoke-filled, abandoned construction sites — is somewhat overused when it comes to depicting the Anthropocene Apocalypse.