TCS net dips 14% in Covid-hit first quarter
The company reported a profit of Rs 7,008 crore compared with Rs 8,131 crore in the same period of the previous year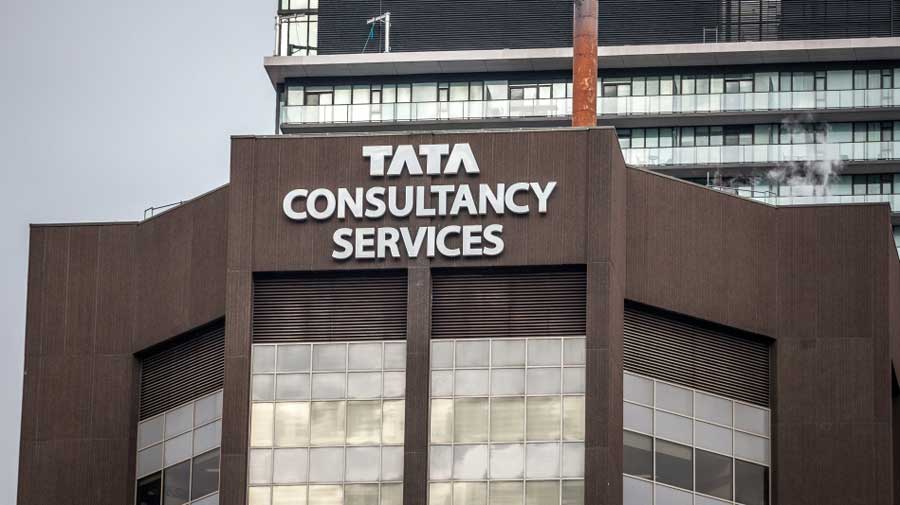 Ahead of the results, brokerages had expected that its net profits will come anywhere between Rs 7,100 crore and Rs 7,800 crore.
Shutterstock
---
Mumbai
|
Published 10.07.20, 01:18 AM
|
---
Tata Consultancy Services (TCS) on Thursday reported a sharp 13.8 per cent fall in net profit in the Covid-ravaged first quarter of the current fiscal (April-June) which was way off analyst estimates but the company was hopeful of a gradual recovery from the second quarter.  
TCS, which is the first among the top tier companies to declare its numbers, was broadly expected to report a decline in both topline and bottomline as the pandemic led to clients cutting down their spending and IT services companies had to make significant changes in their delivery model with an overwhelming number of their employees working from home.
Ahead of the results, brokerages had expected that its net profits will come anywhere between Rs 7,100 crore and Rs 7,800 crore. TCS on Thursday reported a net profit of Rs 7,008 crore compared with Rs 8,131 crore in the same period of the previous year. The period saw its revenues rise marginally to Rs 38,322 crore from Rs 38,172 crore in the year-ago period, though it was lower than Rs 39,946 crore reported in the preceding three months. In constant currency terms, too, revenues showed a drop of 6.3 per cent, which was more than that estimated by some brokerages.
"The revenue impact of the pandemic played out broadly along the lines we had anticipated at the start of the quarter. It affected all verticals, with the exception of life sciences and healthcare, with varying levels of impact,'' Rajesh Gopinathan, chief executive officer and managing director, of TCS said.
The road ahead
Gopinathan, however, added that the company should now start tracing its path back to growth.
"We are quite confident that in rupee terms, we should get back to the same year-on-year (y-o-y) number by the time we go to the third quarter. So, we will be y-o-y flat in rupee terms by the third quarter, Gopinathan said at a press conference after the results.
"In constant currency terms, we will come close to y-o-y flat by the third quarter and by the fourth quarter we expect to break even in constant currency terms," Gopinathan said.
The CEO pointed out that from a segment perspective, the quarter was in line with what the company had expected earlier. He disclosed that sectors such as life sciences, hospitality and pharmaceuticals continued to maintain growth and grew at mid teens while most of the others were impacted in some way or the other by the pandemic.
Its largest client segment — banking, financial services & insurance — showed a 4.9 per cent fall in revenues in constant currency terms.
``Within that (in BFSI) insurance did better, while capital markets and banking saw short term impact.. We believe it will recover during the course of the second half of year. The retail, travel and hospitality saw maximum impact due to the pandemic'', he said while adding that impact on airlines, travel and hospitality sectors will stay for extended period of time which could be a year or more. The BSFI segment is expected to see recovery from this quarter onwards.
At the conference, TCS disclosed that only around one per cent of its 443676 employees were working at offices and that it expects that five per cent of the workforce will attend offices by the end of this month.