Tagore on lips, China flays app ban
India's action not only harms the legitimate rights and interests of Chinese investors and services providers but also harms the interests of Indian consumers: China's commerce ministry spokesperson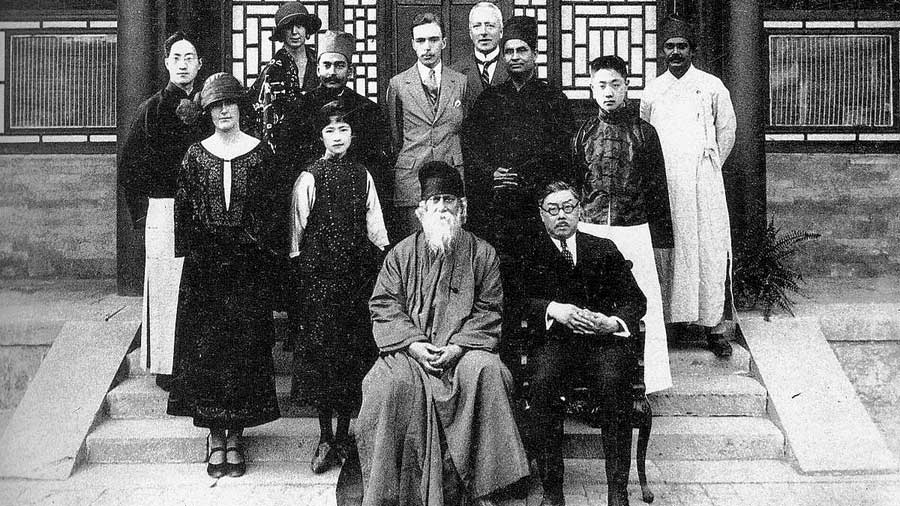 ---
---
China on Thursday slammed the Modi government for overplaying its national security concerns while imposing a ban on another 118 mobile apps backed by Chinese investors — and contrasted its own openness in accepting Tagore and yoga with the xenophobic attitude of the Indian regime while terming the latter's action as a violation of WTO rules.
Gao Feng, a spokesperson of China's commerce ministry, said at a press briefing on Thursday that India has abused the concept of "national security" by imposing discriminatory restrictions on Chinese companies.
"India's action not only harms the legitimate rights and interests of Chinese investors and services providers but also harms the interests of Indian consumers while doing damage to India's investment climate," Global Times quoted Gao as saying.
The Chinese foreign ministry spokesperson said Beijing's acceptance of Tagore and yoga was a sign of the nation's confidence in itself.
Chinese foreign ministry spokesperson Hua Chunying said the popularity of Tagore's poems or the wide approval of yoga among Chinese citizens did not mean that China views them as an "infiltration" or a "threat" the way India is looking at apps owned by Chinese companies.
She had also come armed with an appropriate quote from Tagore: "We read the world wrong, and say that it deceives us.''
Further, bringing in a personal touch while drawing attention to yoga gaining currency in China, Hua said: "Yoga is becoming more and more popular in China; including myself, I am very fond of Indian culture. But we do not think that Indian culture or the poems or other things are infiltrating here or are posing any threat to Chinese culture."
India has banned another 118 mostly Chinese mobile apps including Tencent Holdings Ltd's popular video game PUBG, citing data security concerns. The list of 118 mostly Chinese apps also includes applications from Baidu and Xiaomi's ShareSave.
The Global Times quoting an executive of a Beijing-based Chinese tech company which has business in India said "we have halted hiring new employees in India as part of our risk-aversion strategy. Most Chinese investors have frozen expansion plans and are even shrinking business scale in preparation for further assault on Chinese firms."