Tabs on re-routed Chinese goods
Spike in import from Asian countries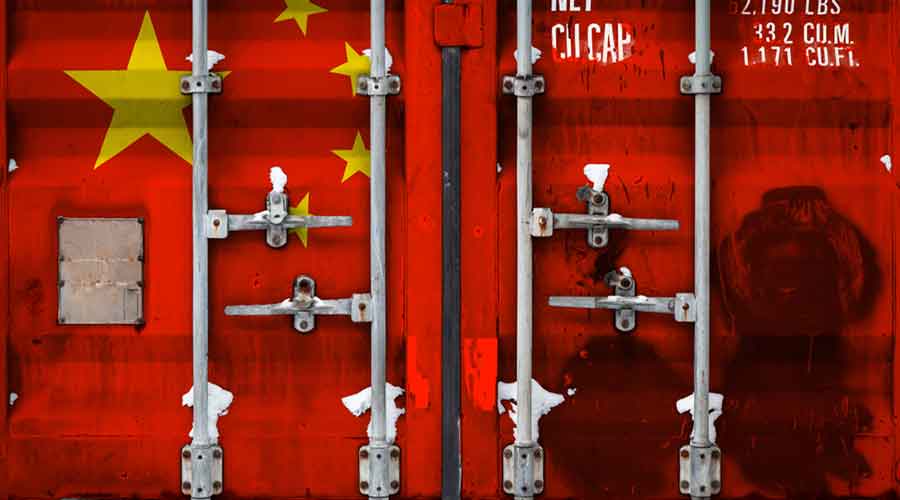 ---
---
After banning 59 apps and initiating steps to lower imports from China, the government is scrutinising the shipments coming to the country as the dragon nation could route the goods through a third country taking advantage of the trade pacts. The goods from Singapore, Hong Kong and Vietnam are under scrutiny.
"The trade data and product categories are being monitored closely to see the sudden spurt in shipment from other countries. Measures would be taken to prevent China routing their products through other countries," a senior commerce ministry official said.
"There have been import surges from many Asian countries, including Hong Kong. This is under scrutiny," the official said.
While the government has already begun scrutinising its free trade agreements (FTAs) to check the diversion of Chinese imports, a watch on this new route is crucial as this hides the complete picture of India's trade deficit with China.
FTAs such as the South Asian Free Trade Area (Safta) and bilateral pacts with Japan and Singapore are under the government's scanner. The government is also reviewing the Asia Pacific Agreement (APA), which directly links India and China, South Korea, Bangladesh, Laos and Sri Lanka. Also, the FTA pact with the 10-member Asean nation is under scrutiny.