Steel makes rapid recovery
Sales surpass second quarter of last fiscal on the back of increased demand from automobile and consumer durables industries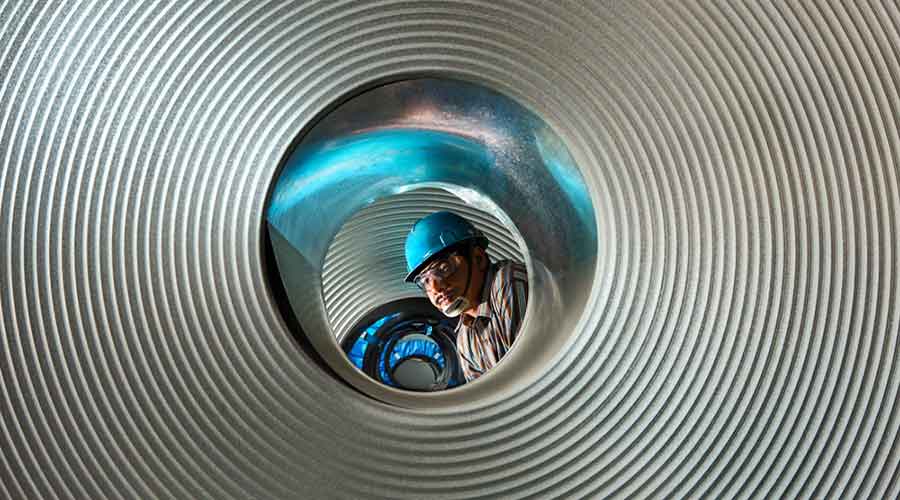 ---
|
Calcutta
|
Published 12.10.20, 12:32 AM
---
Top Indian steelmakers have been able to sell more steel in the last quarter than they did in the same period last year, backed by an uptick in demand from automobile and consumer durables industries and exports to China and Vietnam.
Industry leader Tata Steel recorded a 22 per cent jump in sales, while public sector Steel Authority of India Ltd clocked a 31.3 per cent rise in sales during July-September as India came out of a pandemic-induced lockdown.
Steel mills run by the Jindal brothers — JSW Steel and Jindal Steel & Power Ltd — also put up an impressive performance during the period. A sequential spike in sales and production was expected in the second quarter given that the mills operated at a very low capacity during April-May. But what brought cheer to the companies is sales reaching pre-Covid levels.
"This quarter was always expected to be better than the first but it is heartening to note that sales have surpassed the second quarter of the last fiscal," a SAIL spokesperson said.
A JSW official said demand from automobile and consumer durables industries was strong.
"They use flat products which bring better margin for the steel companies," the official explained.
Production of rolled products in the flat segment rose 5 per cent in the July-September period of 2020 compared with the same period last year, making up for the dip in sale of long products, which is used in the construction sector. The divergence suggests that spending in infrastructure is yet to pick up, while real estate continues to remain sluggish.
Sajjan Jindal-promoted JSW does not give out the quarterly sales figure even as it has guided to maintain last fiscal's number despite a near washout in the first quarter.
Domestic demand picked up as more Indians opted to buy small cars to avoid public transport and consumers purchased dishwashers and washing machines amid the pandemic.
Export remained strong, too. Exports comprised 38 per cent of the total sales of Navin Jindal-promoted JSPL in the second quarter. The significant role played by exports was also highlighted in Tata Steel's commentary which noted that even though sales were up, domestic steel consumption was down 7.5 per cent year-on-year, suggesting that overseas shipments formed a major part of the sales.
Steel companies have also taken multiple price hikes and the benchmark HRC prices are hovering at Rs 43,200 per tonne.
"Steel makers have announced multiple price hikes whereas the input costs are likely to trend lower, largely because of tepid seaborne coking coal prices. This would support a recovery in mill margins from the Q1 lows," Jayanta Roy, senior vice-president, corporate sector ratings of Icra, said.
According to Roy, the third and fourth quarters are traditionally better than the first half, so the momentum of the second quarter should be maintained going forward. However, he had a word of caution.
Around 60-65 per cent of Indian steel consumption is driven by the construction and infrastructure sectors and unless a few large projects start moving, the momentum may not sustain for long. This is critical particularly for long products.
While large primary integrated players mostly focus on flat products, the long items are produced by small secondary producers. This is the reason why the capacity utilisation of the smaller units have been less than their bigger counterparts.