SpiceJet to fly non-stop to London
New service with a promotional return fare of Rs 53,555 on both the Delhi-London and Mumbai-London routes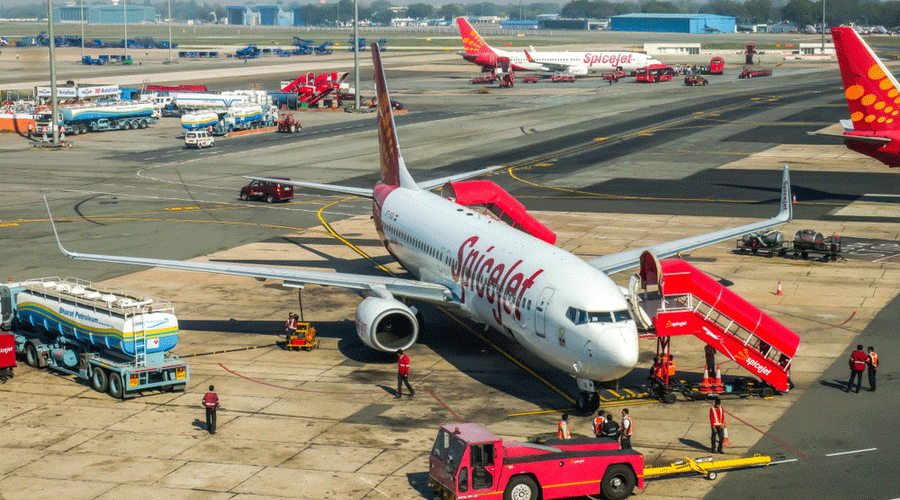 ---
---
Low-cost carrier SpiceJet will launch non-stop flights connecting Delhi and Mumbai with London's Heathrow airport from December 4. These flights will operate under the air bubble agreement with the UK, the airline said in a statement on Monday.
"The airline will operate thrice a week to London, including twice from Delhi and once a week from Mumbai," the airline said. SpiceJet will use an Airbus A330-900 Neo aircraft for these flights. The 371-seater twin-aisle A330 has a configuration of 353 economy and 18 business class seats.
"This is a huge milestone for us and I am proud of the fact that SpiceJet will be the first Indian low-cost airline to operate non-stop long-haul flights to the UK. London is one of the busiest long-haul destinations from India and our convenient flight timings should suit the convenience of our passengers perfectly," said Ajay Singh, chairman & managing director of SpiceJet.
The low-cost airline's announcement comes less than two months after Vistara launched its maiden flight to London.
The two airlines, along with Air India, continue to operate charter flights to London. Till April 2019, Jet Airways was among the dominant players on the routes to London. But since it stopped operations, Air India was the only Indian carrier to fly to London.
SpiceJet has launched the new service with a promotional return fare of Rs 53,555 on both the Delhi-London and Mumbai-London routes.
"The one-way starting fare will be Rs 25,555 on the Delhi-London and Mumbai-London routes, and Rs 29,555 on the London-Delhi and London-Mumbai routes," the release said.