SpiceJet slots at London Heathrow
The airline plans to fly to the airport from September; sources say it has got one daily slot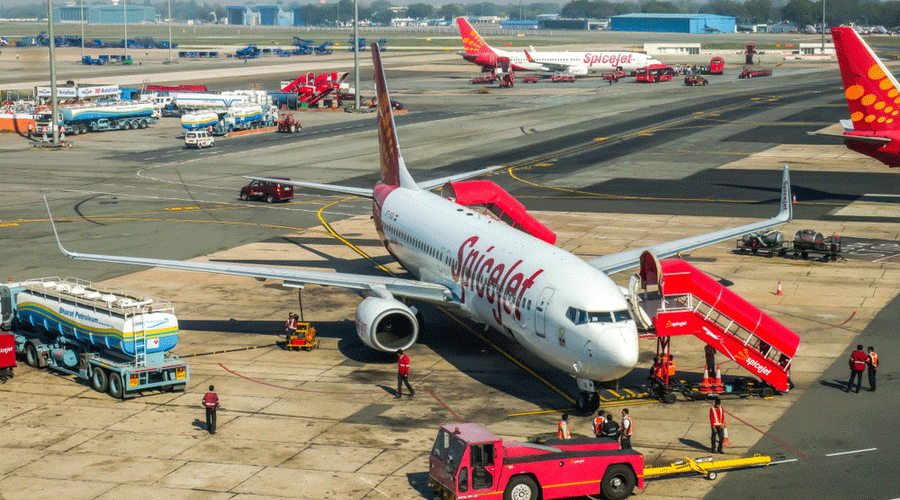 ---
---
Budget carrier SpiceJet on Tuesday said it has secured slots at the London Heathrow Airport, which will allow the airline to commence flights to the UK from next month.
Sources at SpiceJet said it has got one daily slot and the airline plans to operate flights to Heathrow from multiple cities.
The slots, under the air bubble pact with the UK, will later be extended for SpiceJet to operate regular flights once international services are resumed, the airline said in a regulatory filing.
An air bubble is a bilateral arrangement with a set of regulations and restrictions in which the carriers of the two countries can operate international flights.
Regular international flights in India have been suspended since March 22. However, various evacuation and chartered flights are operating to fly back stranded Indians.
"SpiceJet has secured slots at London Heathrow Airport to operate flights effective September 1. This is under the bubble arrangement between India and UK and effective up to end of summer schedule, which is October 23," the airline said in the filing.
A slot allows an airline to land and depart at a particular airport at a designated time.
SpiceJet also said that it is in "advance discussion to secure slots for the winter schedule for regular operations."
The winter schedule of airlines in India commences from the last Saturday of October and lasts up to the last week of March every year.
"London is one of the busiest long-haul destinations from India and this is a huge milestone for SpiceJet," said chairman and managing director Ajay Singh.
"The identical arrival/departure slots that we have secured at Heathrow should suit the convenience of our passengers perfectly," he added.
First low-cost carrier
SpiceJet is the first low-cost airline from India to get this facility in Heathrow, one of the busiest airports in the world.
Sources said the airline plans to take on wet lease A330 or B787 aircraft for the long haul. In wet lease, the airline gets the airline as well as the crew, including pilots.
Some reports said SpiceJet has applied for an Airbus A330 aircraft on wet lease from Hi Fly, a Portuguese charter airline.
At present, Air India is the only Indian carrier that flies to the UK.
Jet Airways, which ceased operations last year, used to fly to the UK.
Vistara has London on its radar and got its first wide body aircraft in March but those plans have been delayed by the pandemic.
Vistara will shortly get its second Boeing 787 Dreamliner.