SpiceJet can fly to UK under bilateral air services pact
Airline could be first Indian private carrier, after the grounding of Jet Airways, to operate flights to the UK and the US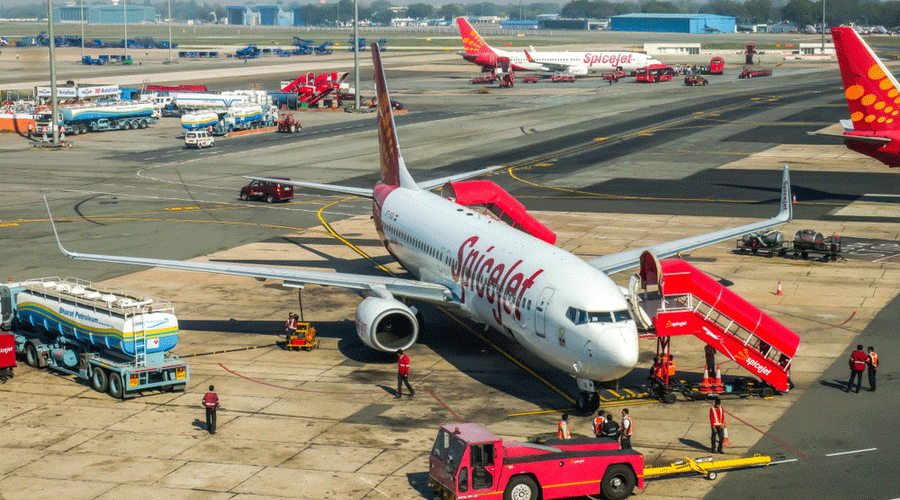 ---
---
SpiceJet has been designated as the "Indian scheduled carrier" to operate flight services to the UK from India, the Gyeseurgaon-based no-frills airline said in a regulatory filing on Friday.
The airline was earlier allowed to fly on India-US routes by the governments of the two countries under the bilateral air services pact.
"In continuation of our communication dated July 23, 2020 informing designation for US operations, we would like to further inform you that in terms of the Air Services Agreement between the Government of India and the Government of the United Kingdom, SpiceJet has been designated as the Indian scheduled carrier to operate on agreed services between India and the UK," the airline said.
SpiceJet could be the first Indian private carrier, after the grounding of Jet Airways last year, to operate flights to the UK and the US.
The company, however, has not yet shared details on the routes, or by when it will begin operations.
Meanwhile, Vistara on Friday said it had received its first A321neo aircraft, which has 188 seats in three-class cabin configuration, from Airbus' Hamburg production
facility.
Fare caps to stay
The upper and lower limits on domestic airfares have been extended till November 24, the aviation ministry said Friday.
The ministry had on May 21 placed these limits till August 24.
"According to the prevailing situation of Covid-19, the central government...directs that the order shall remain in force till 2359 hrs on 24th November, 2020, or until further orders," the aviation ministry said