SBI board clears plans to raise cash
India's largest lender to raise Rs 5,000cr via bonds, Rs 20,000cr from equity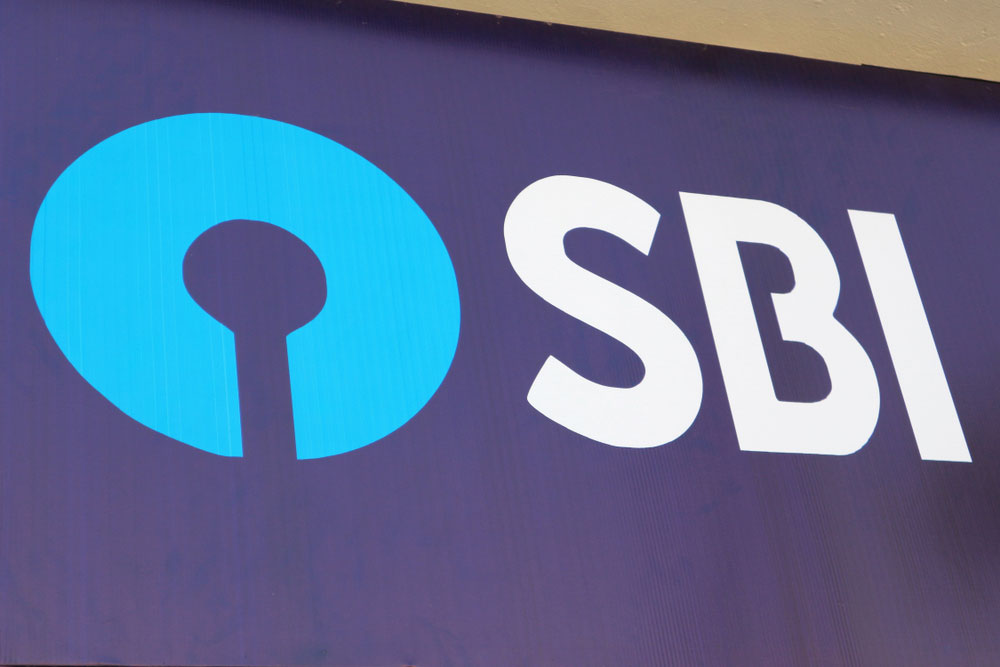 The announcement failed to raise investor sentiment
Shutterstock
---
Mumbai
|
Published 22.10.18, 07:39 PM
|
---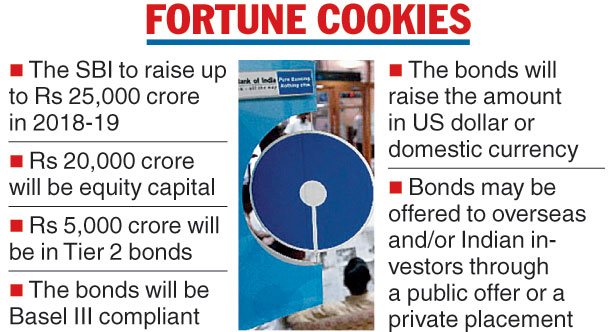 The SBI's fund-raising plans come at a time when the lender is expecting an around 12 per cent growth in domestic credit.
However, the announcement failed to lift investor sentiments on the stock. On a day when the benchmark index slipped over 181 points, the SBI scrip finished with marginal losses at Rs 259.95.
During the first quarter of this year, the SBI saw its domestic advances registering a growth of 7.21 per cent — from Rs 16,07,583 crore as of June 2017 to Rs 17,23,443 crore in June 2018.
Of this, retail advances rose over 14 per cent from Rs 4,90,005 crore to Rs 5,59,134 crore during the same period. Home loans witnessed a growth of 13 per cent to Rs 3,20,205 crore, while auto loans saw an increase of over 12 per cent.
The SBI's fund-raising plan comes at a time when non-banking finance companies (NBFCs) are witnessing liquidity tightness.
While the current turmoil in the NBFC space throws up an opportunity for well capitalised banks, such as the SBI, to raise funds, it is feared that this could affect growth and disbursements of NBFCs.
The lender had recently announced that it would triple the purchase of loan portfolios from shadow banking firms. While the bank had initially targeted to take over Rs 15,000 crore through portfolio purchases from NBFCs during the current year, this has been enhanced by Rs 20,000-30,000 crore
The State Bank of India (SBI) is planning to raise up to Rs 25,000 crore this financial year. Of this, Rs 20,000 crore will be by way of equity capital, while the rest will be in the nature of bonds.
In a notice to bourses on Monday, the SBI said its central board had approved the twin proposals.
According to the country's largest lender, the Tier 2 bonds will be Basel III compliant and will aim to raise up to Rs 5,000 crore in US dollar or domestic currency. The bonds will be offered to overseas and or Indian investors by way of a public offer or a private placement.
The bank has also got the green signal to raise equity capital of up to Rs 20,000 crore. This, however, is an enabling resolution, which means the bank will raise funds if required.
The resolution provides for raising "equity capital up to an amount of Rs 20,000 crore during 2018-19 from the market by way of a follow-on public offering, qualified institutional placement/preferential allotment/rights issue/any other mode or a combination of these, to be decided at the opportune time," the SBI said in the filing.