Retail inflation up 4.48%, industrial production slows to 3.1%
Rising inflation has sparked debate among global central banks as they mull monetary policy responses to spur growth in pandemic-pummelled economies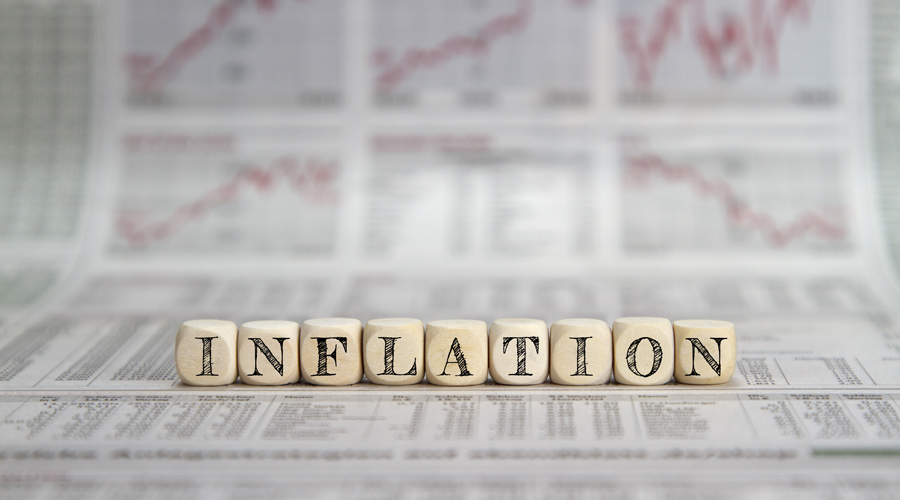 Representational image.
Shutterstock
---
New Delhi
|
Published 13.11.21, 02:01 AM
|
---
The Narendra Modi government suffered a double whammy on Friday with retail inflation rising to 4.48 per cent in October due to a spike in global crude prices and industrial production slowing to 3.1 per cent in September, fuelling concerns that the road to economic recovery may be a little more wobbly than the finance ministry is prepared to admit.
Rising inflation, which has bubbled to the top as a concern in the US and China, two of the world's biggest economies, has sparked debate among global central banks as they mull monetary policy responses to spur growth in pandemic-pummelled economies.
The RBI, which is scheduled to hold its monetary policy review next month, can draw some comfort from the fact that this is the fourth consecutive month when inflation has been within the RBI's tolerance band of 2-6 per cent. But the modest rise meant inflation was starting to climb after a four-month downtrend as crude oil prices climb and food prices harden.
The central bank had forecast inflation at 5.3 per cent during this fiscal ending March next year but several economists think the headline number masks persistent price pressures.
Inflation in food basket rose to 0.85 per cent in October compared with 0.68 per cent in the preceding month. Fuel inflation shot up 14.35 per cent due to a spike in global crude prices.
Madhavi Arora, Lead Economist at Emkay Global Financial Services, said: "Despite the base effect, high fuel costs, input cost pressures and the seasonal turn in some food prices in the coming months could even see inflation rise towards 6.2 per cent later in the fiscal year. We revise our forecast by 25bps to 5.5 per cent for FY22, as we reckon supply-side bottlenecks, higher imported commodity inflation and high pump prices would pose a countering upside pressure on inflation."
Arora does not expect the RBI to tweak policy interest rates as it is committed to the broad objective of reviving growth and core inflation remains somewhat tempered because of the output slack.
That view was bolstered somewhat by the latest data on index of industrial production (IIP) which showed growth in factory output had slumped to 3.1 per cent from 11.9 per cent in August.
Growth in the manufacturing sector -- which has a 77.6 per cent weight in the IIP -- sank to 2.7 per cent in September from 9.7 per cent in August.
Growth in mining shrank to 8.6 per cent in September from 23.6 per cent in the previous month while electricity generation dimmed to 0.9 per cent from 16 per cent in August -- largely expected because of the acute coal shortage that the thermal power plants have been wrestling with in the past month.
Among use-based industries, capital goods grew 1.3 per cent while both consumer durables (-2 per cent) and consumer non-durables (-0.5 per cent) contracted.
"As the base effect wears off, and the pressures related to coal, metals and logistics costs come to the fore, we expect the CPI inflation to return to an uncomfortable range of 5.0% to 6.0% in Dec-March FY2022.  The MPC is likely to change the monetary policy stance to neutral only after there is additional evidence that the domestic demand revival has become durable, which is likely in the February 2022 review. We expect this to be accompanied by a 15 basis point hike in the reverse repo rate by the RBI," Aditi Nayar, Chief Economist, ICRA said.
The reverse repo rate -- currently at 3.35 per cent -- helps the RBI maintain a sustainable level of liquidity in the system and temper inflation.
The October inflation data will be the last before the RBI's rate-setting panel meets on December 6-8, where it is widely expected to leave the repo rate unchanged at 4 per cent.