Reliance Infrastructure pays for arm's loss
Rel Infra posts loss for March quarter for writing off entire investment in Reliance Naval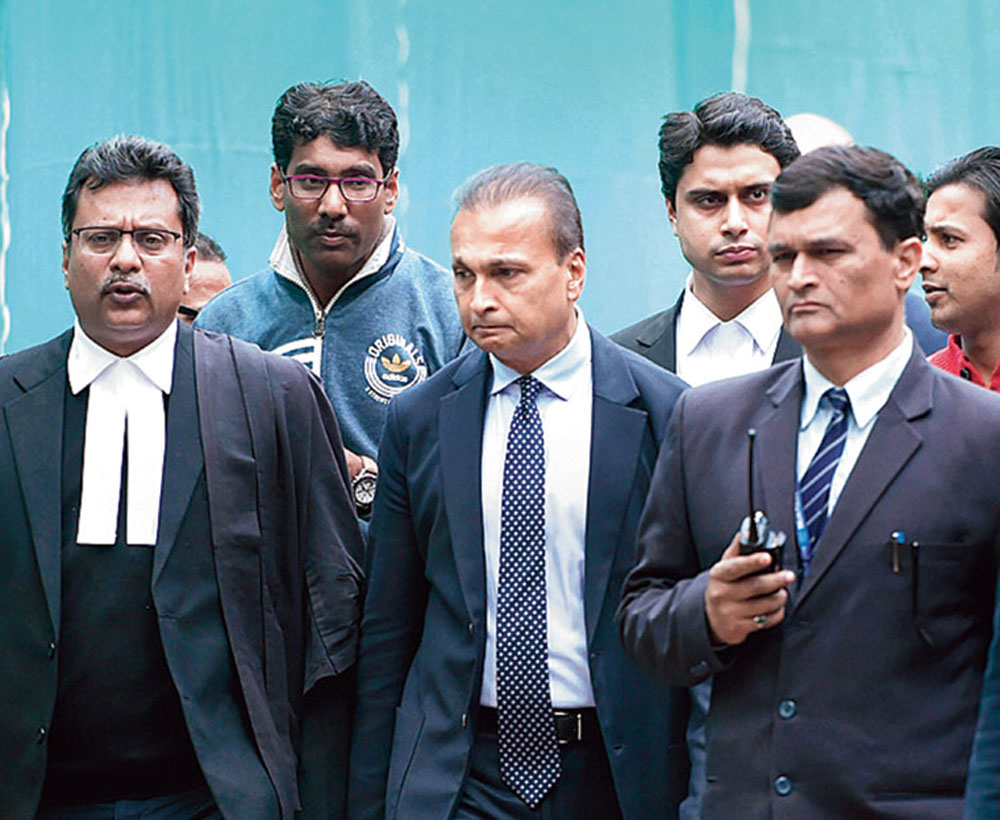 The Anil Ambani firm had posted a profit of Rs 133.66 crore in the corresponding previous period.
(PTI)
---
Mumbai
|
Published 15.06.19, 06:37 PM
|
---
Reliance Infrastructure (Rel Infra) has posted a consolidated loss of Rs 3,301 crore for the March quarter of 2018-19, largely because of a one-time impairment of its arm, Reliance Naval and Engineering. The Anil Ambani firm had posted a profit of Rs 133.66 crore in the corresponding previous period.
Rel Infra, which has twice deferred its results, recorded exceptional items of Rs 8,481.08 crore during the quarter. However, it transferred around Rs 6,612 crore from its general reserves, which limited the loss.
The company said the exceptional items represented "loss on sale/write off/provision" for diminution in the value of certain financial assets. It added that the amount also included a Rs 1,741.24-crore loss on the sale of investments.
The company said the lack of new orders, losses in operations, erosion of net worth and withdrawal of loans by secured lenders resulted in financial constraints for Reliance Naval, which was acquired in 2016.
Though Rel Infra did not specify the impairment amount, it said the group had written off its entire investment in Reliance Naval. Rel Infra, however, expressed hope that the amount could be written back on successful debt resolution of Reliance Naval following the new circular put out by the RBI.
Similarly, in Reliance Power (which recently declared a loss of Rs 2,951 crore), where Rel Infra has a 33.10 per cent shareholding, the parent company has net recoverable amounts aggregating to Rs 1,400.29 crore.
Rel Infra said while the current liabilities exceed the current assets at RPower, the parent has recorded an impairment loss on investment of Rs 287.03 crore as an exceptional item.
In a statement, Rel Infra said it aims to be a zero-debt firm in the next financial year or earlier based on "liquidity events". The company added that it was awaiting final adjudication claims of over Rs 30,000 crore.
The two auditors of Rel Infra — BSR & Co. LLP and Pathak HD & Associates — said in their report that the parent company has investments in and has various amounts recoverable from a party aggregating Rs 7,082.96 crore.