Reform blitz for telecom: Voda Idea offered a lifeline
Centre makes major concessions on statutory dues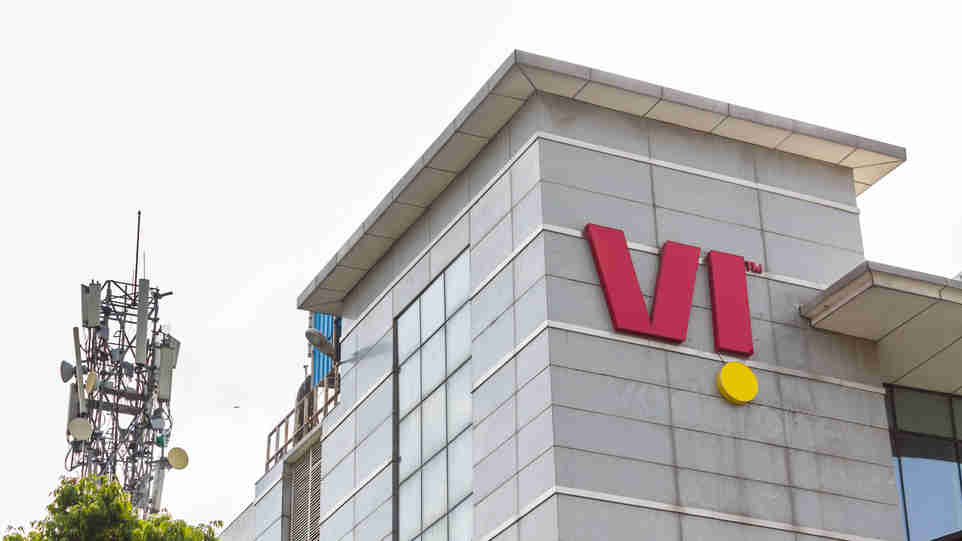 Representational image.
Shutterstock
---
New Delhi
|
Published 16.09.21, 02:13 AM
|
---
The Narendra Modi-government threw a lifeline to the floundering telecom industry on Wednesday by cobbling a package of reforms that offers a four-year moratorium on the repayment of all outstanding dues, seeks to rationalise the definition of adjusted gross revenue (AGR), and promises guidelines to facilitate the conversion of unpaid dues into equity.
The long awaited package of measures has ignited the hope that Vodafone Idea — weighed down by dues of over Rs 50,000 crore — will be able to survive, propping up a telecom triumvirate that has been at great risk of crumbling into a duopoly.
Vodafone Idea chairman Kumar Mangalam Birla, who had offered his 27 per cent stake in the telecom company to government for free in a gesture of desperation, said the decision taken at a meeting of the Union cabinet would "go a long way in unshackling the telecom sector".
Both Sunil Mittal of Bharti Airtel and Mukesh Ambani of Reliance Jio felt that the measures would catalyse explosive growth in the sector and achieve the goals enshrined in Modi's Digital India dream.
The four-year moratorium will kick in from October 1 and delayed payments of licence fee and spectrum usage charge will attract an interest to be levied at 2 per cent above the SBI's marginal cost of funds-based lending rate (MCLR) which is currently pegged at 7 per cent. Earlier, the interest used to be levied at 4 per cent above the MCLR rate.
"Competition is extremely important for the industry in order to offer choice to customers. This right has to be protected," telecom minister Ashwini Vaishnaw told reporters.
"There will be more reforms when we auction 5G spectrum so that more players can enter the sector," Vaishnaw said, adding the cost of the telecom package was revenue neutral to the government.
Non-telecom revenue will be excluded from the definition of AGR on a prospective basis. The issue had boiled into a two-decade-old controversy that was finally decided by the Supreme Court in October 2019. The telecom players will need to wait for the fine print to find out which are going to be taken out of the definition of AGR. 
The big change is the decision to grant telcos to pay the interest on deferred payment of dues by way of equity.
The dues-to-equity conversion plan will take a heavy burden off players like Vodafone Idea which will be eagerly waiting to see how this will work. 
Both the Aditya Birla group and Vodafone Plc have refused to funnel money into the loss-making telecom operation. It will be interesting to see whether they change their stand now — or wait for the end of the moratorium period to farm out equity to a government-nominated institution.
Telecom expert Mahesh Uppal said: "The government needs to clarify on the conversion of interest amount by way of equity... one also needs to know whether it will allow the option of converting only the principal into equity or even the interest at the end of deferment period."
Nitesh Jain, director of Crisil, said: "The telcos will still need to raise tariffs to ensure an improvement in cash flows. We expect them to raise tariffs by 20 per cent, equivalent to a Rs 25-30 increase in the monthly ARPU (average revenue per user), by the end of this fiscal and dial up the sector's return on capital employed from a paltry 3 per cent last fiscal to 8 per cent next fiscal."
Uppal believed that it would still be difficult for Vodafone Idea to survive with no commitment from the two promoters to pump in equity.
Vodafone Idea is reeling under a huge debt of Rs 1.8 lakh crore, out of which a staggering 1.5 lakh crore has to be paid to the government. 
Deferred spectrum dues stand at Rs 96,270 crore, AGR dues at Rs 58,254 crore, and bank debt totals Rs 23,080 crore. The company has been unable to raise funds to overcome the crisis and is losing its customer base rapidly.
Spectrum tenure
The tenure of spectrum that is farmed out through auctions has been extended to 30 years from 20 years earlier and bank guarantees will no longer be required to secure instalment payments. Spectrum that is acquired in future auctions can be surrendered after a period  of 10 years.
There will be no spectrum usage charge (SUC) in the case of radio waves awarded through future auctions. Spectrum sharing will be encouraged; the additional SUC of 0.5 per cent that is currently levied on spectrum sharing will no longer be charged.
The government also decided to permit 100 per cent foreign direct investment under the automatic route in the telecom sector with the rider that all safeguards will apply.
Until now, the government permitted FDI up to 49 per cent through the automatic route. Government approvals were required for investments above that level.
Spectrum user charges have been rationalised and there will now be an annual compounding of rates A spectrum auction calendar will be created while tower setup process will be simplified on the basis of self-approval.
As part of the procedural reforms, the government decided to remove the cumbersome requirement of licenses for wireless equipment. It also permitted app-based self-certification of identity as part of the Know Your Customer (KYC) reforms. The e-KYC rate has been slashed to one rupee while the system of customer acquisition through paper-based forms will be replaced by digital storage of data. The Department of Telecom will accept data on a portal based on self-declaration.
Nitesh Jain, director of CRISIL Ratings said: "The telecom companies will still need to raise tariffs to ensure a sustainable improvement in cash flows. We expect the telcos to raise tariffs by at least 20 per cent, equivalent to a Rs 25-30 increase in the monthly ARPU (average revenue per user), by the end of this fiscal and dial up the sector's return on capital employed from a paltry 3 per cent last fiscal to 8 per cent next fiscal."