RBI sway on co-op banks
The amendments follow the collapse of PMC Bank last year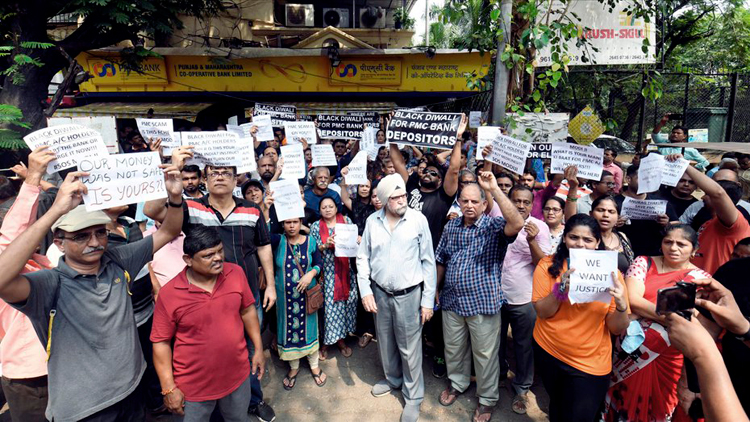 ---
---
The government on Wednesday approved amendments to the Banking Regulation Act to bring co-operative banks under the central bank's regulations to avoid a crisis like the one at Punjab and Maharashtra Co-operative (PMC) Bank.
"At present, there are 1,540 co-operative banks with 8.6 crore depositors' money with Rs 5 lakh crore deposits. After the amendment, such banks will come under the RBI's (Reserve Bank of India) regulation," information and broadcasting minister Prakash Javadekar told reporters after a cabinet meeting.
He said the administrative role will be managed by the co-operative registrars. Such banks will also be audited according to RBI norms.
The amendments follow the collapse of PMC Bank last year.
The minister further said qualifications would be set to appoint the CEO of co-operative banks and the RBI's permission would be sought before appointment as followed in the case of commercial banks.
The audit would be according to the RBI's guidelines and the central bank can also supersede the board if any co-operative bank is under stress, he said.
The banks will be given time to comply with the RBI guidelines in a phased manner, he added.
The government's key worry is the "loose regulation" of urban co-operative banks as they fall under a multi regulatory regime of the RBI, the Registrar of Societies and state governments.
The cabinet approval is in line with the budget announcement by finance minister Nirmala Sitharaman on Saturday.
"To strengthen the co-operative banks, amendments to the Banking Regulation Act are proposed to increase professionalism, enable access to capital and improve governance and oversight for sound banking through the RBI," she had said in the budget.
The decision assumes significance in the wake of a scam in Punjab and Maharashtra Cooperative (PMC) Bank, affecting lakhs of customers who are facing difficulties in withdrawing their money because of the restrictions imposed by the Reserve Bank of India.
Javadekar further said this was the second important measure taken by the government to protect the interest of depositors within a week.
Sitharaman has also proposed to raise the insurance cover on saving deposits five times to Rs 5 lakh.