RBI data reveals slip in growth rate led by non-food credit
Bucking the downtrend, credit growth to the services sector accelerated to 9.1 per cent in September 2020 from 7.3 per cent in September 2019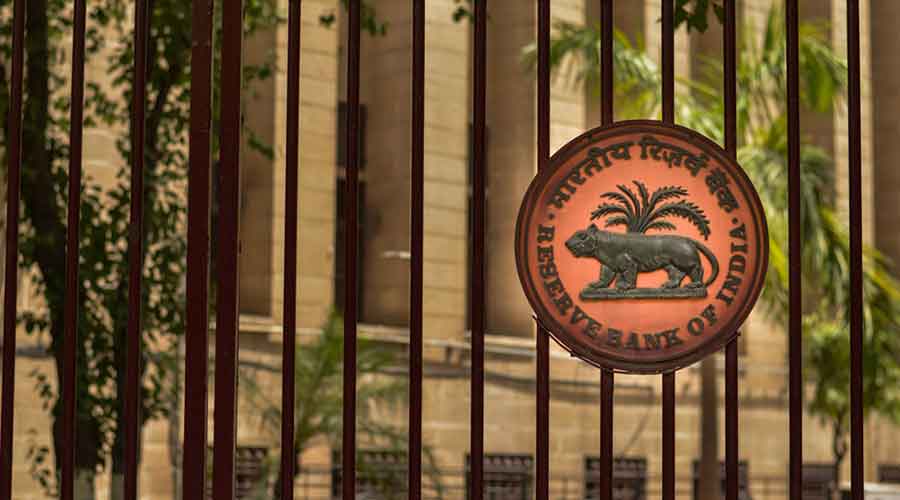 ---
|
Calcutta
|
Published 31.10.20, 02:35 AM
---
The lending activity of banks does not square with the Centre's claims that the economy has started to recover, based on its interpretation of read-outs from some high frequency indicators.
According to RBI data on sectoral deployment of bank credit, the slip in growth rate was led by non-food credit which decelerated to 5.8 per cent in September 2020 from 8.1 per cent in September last year.
While credit to agriculture and allied activities under the non-food credit segment increased 5.9 per cent in September 2020 against 7 per cent a year ago, the growth in credit to industry was "nil" during the month compared with a 2.7 per cent growth in September 2019, pulling down the overall growth rate.
Within industry, credit growth to food processing, petroleum and coal products, leather, wood products and paper was higher in September 2020 compared with the corresponding month of the previous year. However, there was a decline in credit growth to beverage and tobacco, construction, infrastructure, rubber plastic, chemical products, glass and glassware and all engineering goods .
Bucking the downtrend, credit growth to the services sector accelerated to 9.1 per cent in September 2020 from 7.3 per cent in September 2019. Within services, advances to computer software, trade and tourism and hotels and restaurants registered higher growth vis-à-vis September last year.
Personal loans registered a growth of 9.2 per cent in September 2020 against a 16.6 per cent growth in September 2019.
According to industry sources, a weak macroeconomy and risk aversion by banks because of asset quality concerns have contributed to the low credit offtake. Banks continue to remain cautious in lending to certain sectors that have been affected by the lockdown. This is primarily to prevent fresh slippage when recovery could be difficult.
There is, however, a relative improvement in credit growth to micro, small and medium enterprises, aided by the credit guarantee support of the government.
"While there is a decline in the credit growth rate, there is still an absolute increase of Rs 4,96,992 crore in non-food bank credit," a senior banker said.