RBI backs durable cure for small units
Deputy governor Viral Acharya pushes for public credit registry, rather than continue with forbearance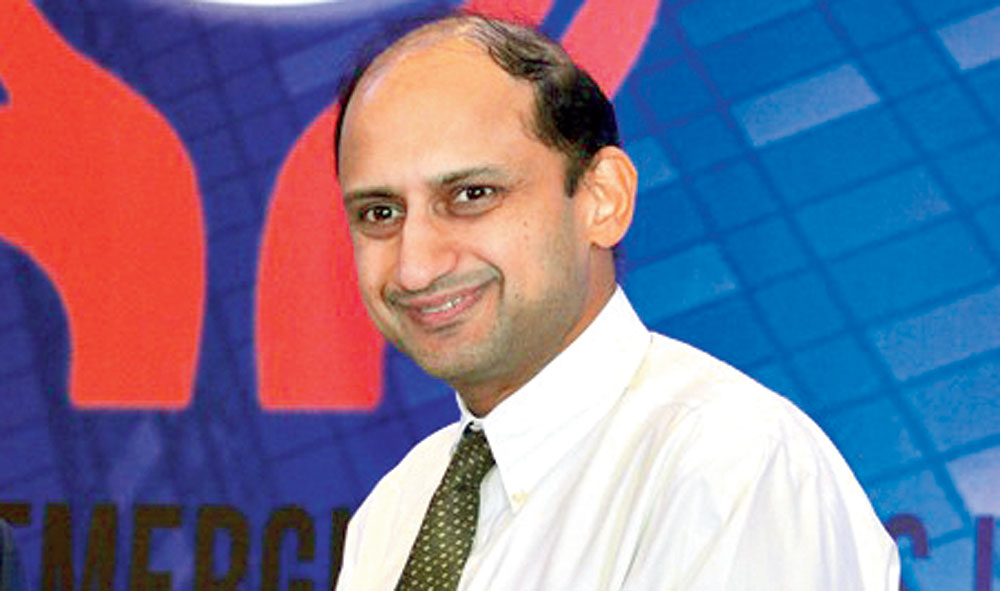 Viral Acharya: A public credit registry will give banks the entire profile and the income flow of borrowers.
Telegraph file picture
---
Mumbai
|
Published 15.12.18, 07:24 PM
|
---
The Reserve Bank of India (RBI) is in favour of fundamental changes to ease the flow of loans to micro-businesses through a public credit registry (PCR) instead of providing forbearances, deputy governor Viral Acharya said on Saturday.
Acharya's remarks come almost a month after the central board "advised" the RBI to consider a restructuring scheme for stressed standard assets of micro, small and medium enterprises (MSMEs) up to Rs 25 crore.
This came after the government sought more credit flow to the sector that had been hit by demonetisation and the introduction of the GST. However, the RBI is yet to announce details of the scheme.
"At the RBI, we are quite excited about how we can solve the credit problems at the grassroots for micro entrepreneurs in a fundamental way rather than saying that when they default we will just give them forbearance and another six or nine months to pay up," Acharya said while addressing IIT-Bombay's annual Techfest on Saturday.
Acharya, an alumni of the engineering institute, said the central bank was putting together a public credit registry that will give banks the entire profile and the income flow of borrowers. This can also reduce the rate of interest for a borrower as the risk assessment is better.
Single repository
In August, the RBI deputy governor, while delivering a speech on PCR and the Goods and Services Network, had said that information on borrowings from banks, non-banking financial companies (NBFCs), corporate bonds or debentures from the market, external commercial borrowings (ECBs), foreign currency convertible bonds (FCCBs), masala bonds, and inter-corporate borrowings are not available in a single data repository. He had pointed out that the main objective of the public credit registry was to fill this lacuna and capture all the crucial information about a borrower, across different borrowing products, in one place.
According to Acharya, a key feature of the public credit registry will be that significant parts of the borrower's contracts and repayment history will be accessible to all stakeholders provided they too share their data with the PCR.
When asked about privacy concerns of such a registry, Acharya admitted that it is a "delicate" matter and advocated an access rights design upfront rather than a lot of information being gathered by companies.
The deputy governor also said in most countries which have a public credit registry, there exists a separate legislative framework that focuses on critical aspects, including access rights.
"We've not yet fully engaged with the government to get such a legislation through because the RBI has certain rights under the existing legislations," he said.
Work on the registry is happening in a "modular" manner and it will take three-five years before every financial transaction is recorded, he said.