Ratan Tata and Justice K.T. Thomas appointed as trustees for PM Cares Fund
The ambit of the corpus created to fight public health emergencies widened but its veil stays intact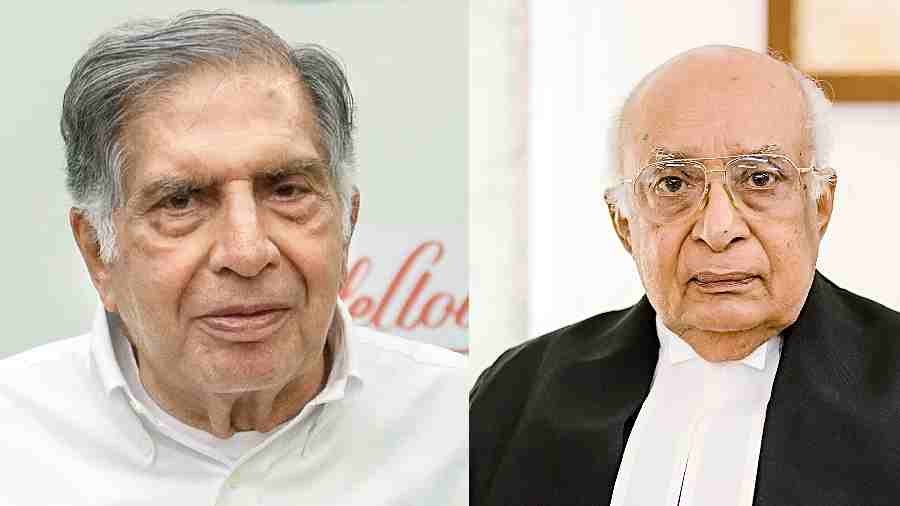 Ratan Tata and Justice K.T. Thomas
---
New Delhi
|
Published 22.09.22, 02:41 AM
|
---
The veil on the PM Cares Fund — the corpus created to battle the Covid-19 crisis without the tiresome need for any audit scrutiny — remained firmly in place even as its newly-appointed trustees decided on Wednesday to widen the scope of its operations.
Prime Minister Narendra Modi chaired a virtual meeting of the Fund's trustees where it was decided to widen the ambit of the Fund created to fight public health emergencies to include capacity building and mitigation measures but failed to double down on the specifics.
The Fund, which is built entirely out of public donations and isn't subject to scrutiny by the Comptroller and Auditor General (CAG), was sucked into a controversy when it was created two years ago during the outbreak of Covid-19.
Political rivals and critics of the Modi government had questioned how the funds had been used when masses of migrant workers braved severe adversities as they trudged across the country to reach their homes in some of the remotest parts of the country — and prepared to face a dark and uncertain future.
Two years on, there is still no clarity on how much was actually raised and how the money was spent. In the absence of a compulsory audit, there is scarcely any chance that the nation will ever know.
The meeting was attended by the newly-appointed trustees: Ratan Tata (84 years old), Justice K.T. Thomas (85) and former deputy Lok Sabha speaker Kariya Munda (86). Home minister Amit Shah and finance minister Nirmala Sitharaman were also present as trustees.
A PMO statement said the meeting decided to appoint three persons as advisers to the fund: Rajiv Mehrishi, former Comptroller and Auditor General of India; Sudha Murthy, former chairperson, Infosys Foundation; and Anand Shah, co-founder of Teach for India.
The Prime Minister said the participation of the new trustees and advisors will provide wider perspectives to the functioning of the fund. "Their vast experience of public life would impart further vigour in making the fund more responsive to various public needs."
It is not clear how effectively the new trustees would beable to perform their duties considering their age.
Thomas has reportedly hinted to the PMO when he first got the call that it would be difficult for him to be physically present in Delhi because of age-related issues, but agreed when PM Modi assured that the meeting will be held online. 
"Initially, I said it will be difficult for me to be present in Delhi physically at this age. He (PM Modi) said the meeting will be online. I also expressed my concerns over language. If the meeting would be in Hindi, I would find it difficult to communicate being a south Indian. He assured that the meeting will be in English."