Ramsarup restart to revive 2,000 jobs
The new owners had earlier projected a fresh investment of Rs 306 crore as working capital when it had submitted the resolution plan more than three years back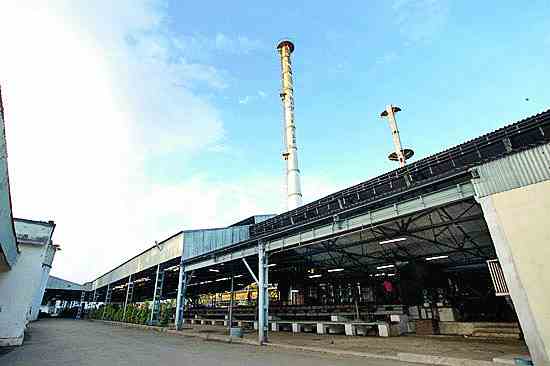 The acquisition will propel Shyam Metaliks, which came out with a successful IPO in 2021, expand its manufacturing base.
---
Calcutta
|
Published 14.05.22, 01:08 AM
|
---
A  company closed for nearly a decade is going to be revived following a resolution under the bankruptcy law, raising hopes of creating close to 2,000 skilled and semi-skilled jobs in Bengal.
Steel plants under Ramsarup Industries Ltd, spread across four locations of the state, will come out of slumber after the promoters of Shyam Metaliks & Energy Ltd crossed the final legal hurdle in the Supreme Court to take over the company on Thursday.
The principal unit of Ramsarup is located on a 350-acre plot in Kharagpur. It has a blast furnace, pellet plant, pig iron and billet plant apart from a railway siding.
It also has a wire rope unit in Durgapur and facilities in Kalyani and Shyamnagar.
The new owners had earlier projected a fresh investment of Rs 306 crore as working capital when it had submitted the resolution plan more than three years back. But multiple rounds of litigations in various courts delayed the implementation.
"A technical team will evaluate the condition of each unit and draw up plans. However, the investment will certainly be higher than what had been projected in the resolution plan," an official of Shyam Metaliks group said. He informed close to 2,000 people would be inducted in phases.
The acquisition will propel Shyam Metaliks, which came out with a successful IPO in 2021, expand its manufacturing base. The company now has two principal units in Jamuria and Sambalpur, manufacturing pellet, billet, TMT and pig iron.
Legal rumble
Ramsarup is one of the rare instances under India's Insolvency & Bankruptcy Code, 2016 where the corporate entity itself approached the National Company Law Tribunal to initiate the resolution process as it was unable to pay its dues to the creditors.
By the time CIRP was initiated on January 8, 2018, a  change took place in the year-old law, barring the promoters of defaulting companies to come up with a resolution plan under section 29A of IBC.
With promoter Asish Jhunjhunwala out of contention, a consortium of Shyam Sel & Power Ltd and SS Natural Resources Pvt Ltd, part of Shyam Metaliks Group, was declared a successful resolution applicant in September 2019.
A Rs 351-crore upfront payment translated to a 94 per cent haircut for the financial creditors who had an admitted claim of Rs 5,853.09 crore in Ramsarup. The plan was approved with a 74.41 per cent majority by the committee of creditors.
However, eight appeals were filed before the National Company Law Appellate Tribunal which were dismissed only in March 4, 2021. Soon thereafter an asset reconstruction company objected to it and appealed again before the NCLT seeking liquidation of Ramsarup.
The appeal was subsequently rejected by the NCLT, NCLAT and finally the Supreme Court on Thursday, paving the way for the revival of the sick enterprise. N.G Khaitan and Sounak Mitra of solicitor firm Khaitan & Co assisted Shyam Metaliks all along.