Pressure for second round of stimulus mounts on Centre
Pace of economy slows down compared with the spike in June and July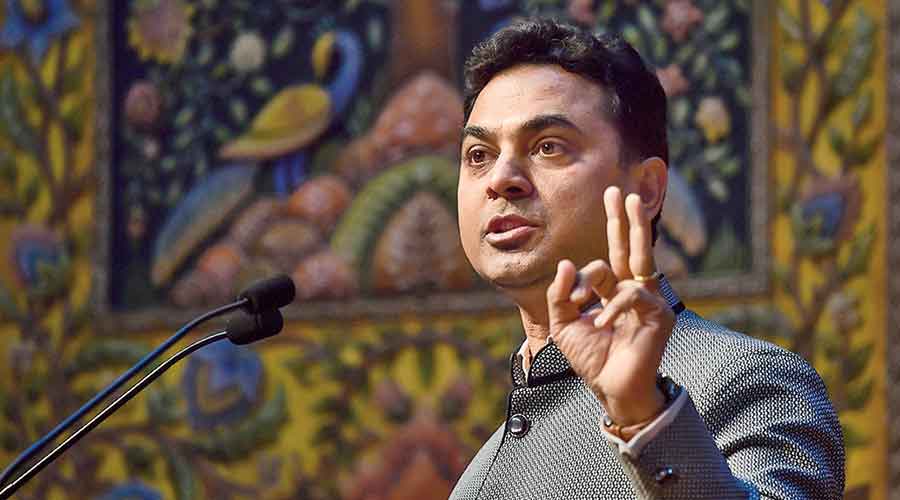 Krishnamurthy Subramanian
File picture
---
Mumbai
|
Published 29.09.20, 01:59 AM
|
---
Chief economic adviser Krishnamurthy Subramanian has indicated that the Union government is considering a second round of stimulus measures with the economy showing signs of exhaustion after initially rising with the lifting of lockdown.
Experts have warned that the domestic economy will continue to perform poorly after contracting 23.9 per cent in the first quarter of this fiscal. However, finance minister Nirmala Sitharaman told the Indian Express newspaper in an interview that she will "time the stimulus''.
In an interview with Moneycontrol, Subramanian said the government is aware that this is the right time to spend and come out with another set of stimulus measures, though it will be up to the finance minister to decide when such a package will be announced.
Though he did not give a specific timeframe for such a move, he hinted that the Centre was working on fiscal measures to kickstart the economy.
He said while several indicators showed a recovery, the pace had slowed down compared with the spike in June and July. According to Subramanian, while manufacturing has recovered, services continue to remain a source of worry. He added that economic activity will also depend on people getting back to normal life, which will happen only after the vaccine hits the market.
Meanwhile, domestic rating agency Icra has further cut its GDP estimate for the country and now expects the economy to contract 11 per cent this fiscal.
The agency, which had earlier estimated a contraction of 9.5 per cent, said the revision has been done as the rate of new Covid-19 infections remains elevated.
Some analysts have even forecast that the economy will contract by up to 14 per cent after the release of the official GDP data for the first quarter.
Icra added that if the number for the first quarter is revised down based on data for small businesses and less formal sectors, the overall GDP outcome for this fiscal "could be even worse" than the estimated 11 per cent contraction. For the second quarter, it kept its earlier estimate of a contraction of 12.4 per cent.
"With the pandemic continuing in India for over six months, we sense that economic agents are now adapting to the crisis, resulting in a graduated recovery to a new post-Covid normal.
"Nevertheless, with rampant Covid-19 infections, we expect behaviours to remain altered for longer than what we had earlier presumed," Icra's principal economist Aditi Nayar said.