ONGC to put Bengal on oil map
Commercial production in North 24-Parganas' Ashoknagar could start before the end of this fiscal and the initial output could be 120 cubic metres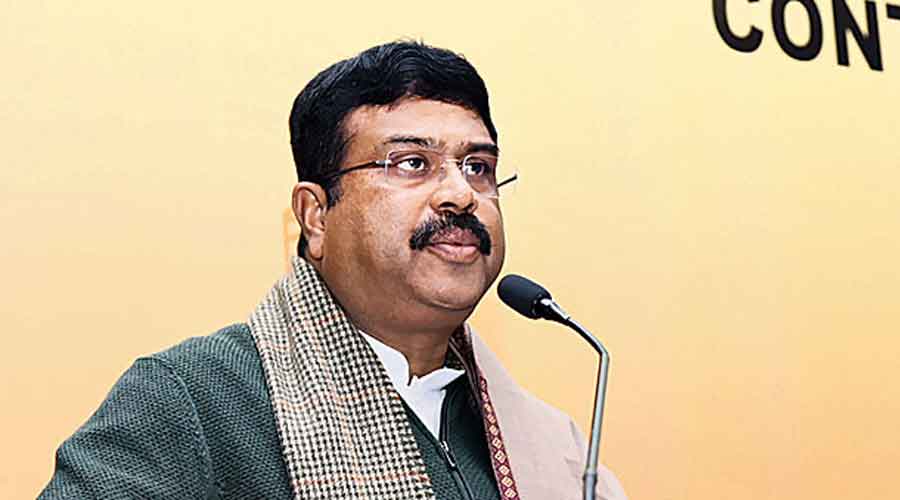 ---
---
The commercial production of gas from ONGC's Ashoknagar block is expected to begin soon, bringing Bengal on to the energy map of the country, petroleum minister Dharmendra Pradhan said on Tuesday.
He said "ONGC is moving towards commercial production from its block in Bengal which would put it on the oil map of the country".
Industry sources said commercial production of the block in the North 24-Parganas district could start before the end of this fiscal and the initial output could be 120 cubic metres.
Speaking at the contract signing ceremony of the fifth bid round of the Open Acreage Licensing Policy (OALP), oil minister Dharmendra Pradhan said with the latest bid round, the government has in the last four years awarded 1.56 lakh square kilometres of acreage to find and produce oil and gas.
This compares with 90,000 sq km of area awarded in the nine rounds of the New Exploration Licensing Policy (Nelp) and pre-Nelp awards in the previous two decades. Pradhan asked exploration companies to consider farming out their acreages to global players with advanced technology to expedite development and raise oil and gas output.
The nation's oil and gas output has been stagnant for years, forcing it to raise reliance on imports to meet rising fuel demand. "The government will grant petroleum mining lease rights but the companies should consider a farm-out (of a stake) to get global technology players," Pradhan said.
Red tape and multiple permissions have in the past led to several slippages in the committed timelines. "Tell us, if you need more help," Pradhan said, asking explorers to give suggestions on improving the regulatory environment.