Naphtha duty hike to crimp Haldia Petrochemicals Ltd margins
Escalation will add about $12 a tonne to the cost of feedstock at a time margins are already under pressure due to dull domestic demand and turmoil in China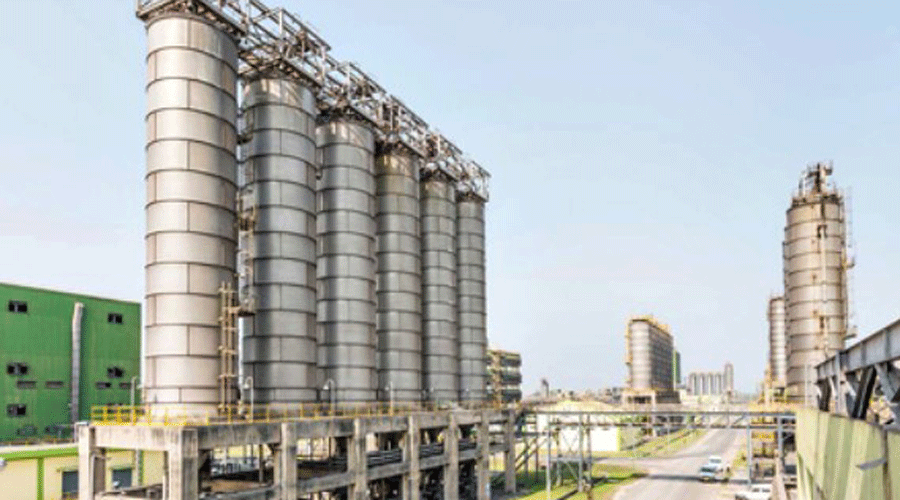 Representational image.
File picture
---
Calcutta
|
Published 03.02.23, 02:08 AM
|
---
The Union Budget has proposed a hike in naphtha duty to 2.5 per cent from 1 per cent, crimping margins for Haldia Petrochemicals Ltd (HPL) which meets about 25 per cent of the requirement through imports.
The escalation will add about $12 a tonne to the cost of the feedstock at a time margins are already under pressure due to dull domestic demand and turmoil in China. This is the 7th modification of naphtha duty by the Centre in the last 10 years.
The duty on naphtha, produced also by Indian refiners, used to be 5 per cent, which progressively came down to zero and then went up again.
On May 22, 2022, the government cut the naphtha duty to 1 per cent from 2.5 per cent in the wake of the Russia-Ukraine war, which had set the energy market on fire.
The duty was 'restored' back to 2.5 per cent by finance minister Nirmala Sitharaman on Thursday when she announced a slew of customs duty rejig. Naphtha, produced from refining of crude oil, is a feedstock for petrochemical units to manufacture polymer which goes into making plastic and paints.
"This is the second duty change in less than a year. We are disappointed," Neel Patnaik, chief financial officer of Haldia Petrochemicals Ltd, said.
He was participating in a post budget analysis organised by industry chamber Ficci and Ernst & Young on Thursday.
India imported 1.3 million tonnes of naphtha from April-December 2022, the first nine months of this financial year, and exported about 4.4 million tonnes.
Out of the 2 million tonne annual requirement, HPL imports about 0.5 MT naphtha as some of the specific grades are not available in India.
The duty fluctuation also impacts domestic prices which are usually aligned with landed cost of import.
The increase in the customs duty on naphtha would result in some increase in feedstock cost for petrochemical manufacturers which would compress their margin, Sabyasachi Majumder, senior vice-president and group head of Icra, said in a note post budget.
HPL had posted a loss of Rs 402.5 crore in the first six months of this fiscal compared with a loss of Rs 22.78 crore a year ago on a standalone basis.
Majority owned by The Chatterjee Group, the plant is located at the port town Haldia, Bengal.