MSME lending on fast track
A target of Rs 70,000 crore loan disbursement has been set in 2019-20, says Amit Mitra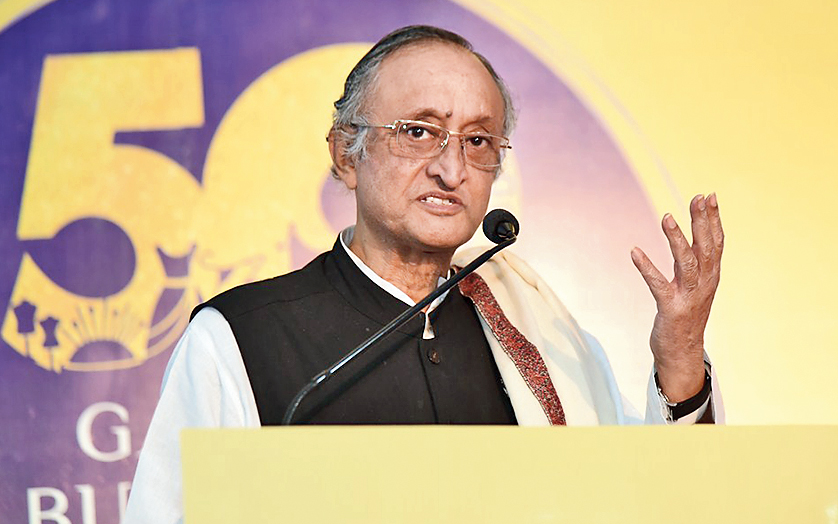 ---
|
Calcutta
|
Published 21.12.19, 07:55 PM
---
Bengal finance and industries minister Amit Mitra on Saturday said the banks in the state are expected to cross the target disbursement of Rs 70,000 crore to micro, small and medium enterprises under the annual credit plan for 2019-20.
The plan covers credit disbursement for those in the manufacturing and services sectors as well as khadi and village industries.
"Yesterday there was an SLBC (State Level Bankers' Committee) meeting. I was there with the bankers. A target of Rs 70,000 crore loan disbursement has been set in 2019-20. Between April and September, they have lent
Rs 35,089 crore. This means that they have already achieved 50 per cent of the target," Mitra said at a buyer and seller meet organised by the West Bengal Garment Manufactures and Dealers Association.
"Credit offtake is expected to go up in the second half. My guess is that disbursement could easily reach Rs 75,000-77,000 crore by the end of the fiscal," he said.
He added that the public, private, regional rural and co-operative banks taken together have surpassed the target set in the last two years in MSME lending.
While in 2017-18, the banks lend Rs 44,000 crore against a target of Rs 38,000 crore, in 2019-20 lending was Rs 56,458 crore against a target of Rs 50,000 crore.
Mitra said at a time when the growth rate of the country is nosediving, the increased credit offtake by small and medium enterprises is an indicator of economic activity in the state.
A study by the MSME Export Promotion Council, based on the NSS 73rd round of survey on MSMEs, shows that the number of MSME units in the state stood at 88.67 lakh as of 2015-16 with a potential to grow to 1.15 crore over a five-year period.
According to D.S. Rawat, chairman MSME EPC, banks should consider extending rebate to the units for regular payment of interest and repayment of principal as incentive for maintaining default free and timely repayment records.
Talking about the textiles industry in the state, he said that the sector should target an annual revenue of Rs 1 lakh crore by 2023.
The state is in process of setting up seven textile parks in and around the city, the largest one being at Nungi in South 24 Parganas where the government would invest Rs 400 crore for building 11 lakh square feet of space.