LPG talks with Saudis amid global oil glut
The use of LPG for cooking is expected to climb after Modi implemented a 21-day lockdown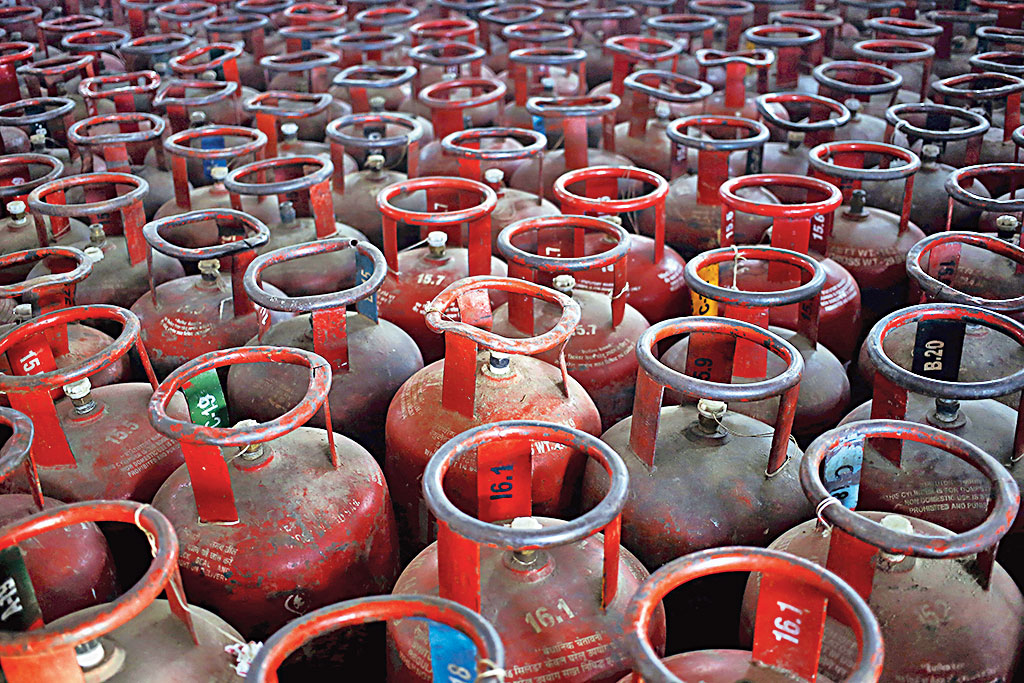 ---
New Delhi
|
Published 29.03.20, 09:30 PM
|
---
Oil minister Dharmendra Pradhan and his Saudi counterpart have reviewed the global fuel markets at a time Riyadh is grappling with excess stocks of crude oil, having initiated a brutal output war with Russia that has seen crude prices crashing in the world markets to $25-per-barrel levels.
Even as its refiners have invoked the force majuere clause to stop importing crude, India needs assured supplies of LPG, whose demand has risen with the spread of the coronavirus .
Oil minister Dharmendra Pradhan in a tweet said he had discussed global oil market developments with Saudi energy minister Prince Abdulaziz bin Salman and Aramco's chief executive Amin Nasser, as well, to ensure continued LPG supplies to India.
"Prince Abdulaziz assured (me) of LPG supplies in the coming days to support our domestic requirement," Pradhan tweeted.
Indian refineries have cut production because of a slump in fuel demand resulting from an unprecedented nationwide lockdown that has shut businesses, suspended flights, stopped trains and driven most vehicles off the road.But the reduced output of refineries would result in lower output of LPG, whose demand has risen. India is relying on imports to keep supply lines going. Saudi Arabia not just supplies crude oil to India but also is its biggest LPG source.
The use of LPG for cooking is expected to climb after Prime Minister Narendra Modi implemented a 21-day lockdown, oil industry officials said.
Also, on March 26, the government announced a Rs 1.7-lakh-crore package to deal with hardships caused by the lockdown. This included free foodgrain along with three LPG cylinders from April to June to over 8 crore Pradhan Mantri Ujjwala Yojana beneficiaries.
As most people are left with few options but to cook at home, demand is expected go up at least 15 per cent than the typical monthly growth rate, they said.
IOC assurance
Indian Oil Corporation has allayed fears of LPG shortage. "There is ample supply of petroleum products in the country. As far as LPG supplies are concerned, everything is absolutely under control; we have enough stocks in the country and supply lines are functioning efficiently. There is absolutely no need to panic," Sanjiv Singh, chairman of Indian Oil, said in a video message.
"Kindly refrain from panic booking. We have adopted a system of booking refill only at a gap of 15 days from the last refill," he added.
State-owned company officials said they have enough supplies for 30-35 days even as the consumption of cooking gas has been growing an average of 6.3 per cent year-on-year each month since early 2019.
IOC sources said they may need 850,000 tonnes of additional LPG, and have tied up imports for all of it. IOC supplies to nearly half of the 27.59-crore active LPG customers. For the last 10 days, the PSU has been delivering on an average 25 lakh cylinders every day to the doorsteps of customers.