Lens on Adani hybrid debt
Fitch subsidiary CreditSights sparked a debate over mounting debt on the books of the Adani companies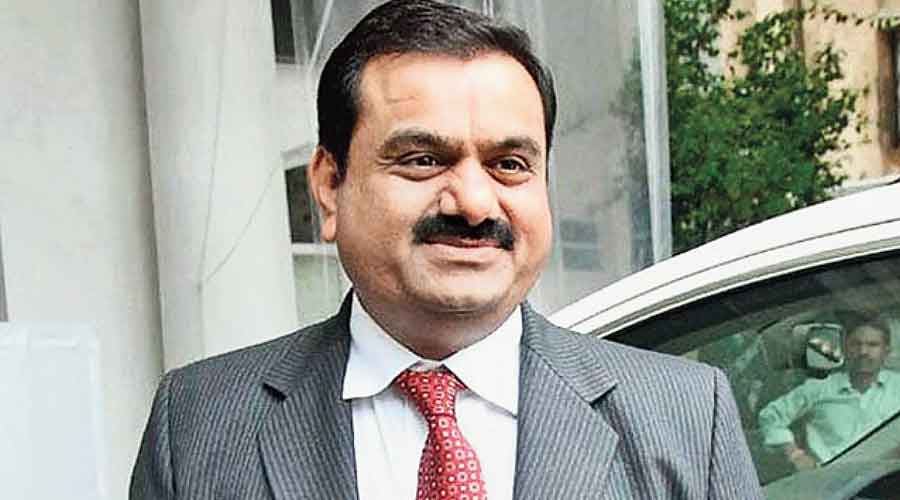 ---
Mumbai
|
Published 09.09.22, 01:55 AM
|
---
The Adani family has extended hybrid debt worth almost Rs 30,000 crore to four group companies – an amount that the group has excluded from its calculation of overall gross debt even as it seeks to squelch concerns raised in a report by a Fitch arm about excessive leverage.
CreditSights, the Fitch subsidiary, sparked a debate over mounting debt on the books of the Adani companies prompting a sharp push back from the Gujarat-based group. On Thursday, CreditSights released a fresh report after extensive discussions with Adani group officials where they quibbled over the components they factored into their calculations to arrive a widely different estimates.
In its fresh report, the Fitch subsidiary admitted that there had been some "calculation errors" in its earlier report relating to Adani Transmission Ltd (ATL) and Adani Power Ltd (APL). For ATL, CreditSights corrected its EBITDA (earnings before interest, taxes, depreciation & amortisation) estimate from Rs 4,200 crore to Rs 5,200 crore. In the case of APL, it revised the gross debt estimate from Rs 58,200 crore to Rs 48,900 crore.
Despite this, the firm said the changes did not dim its concerns over the group's high levels of debt.
Hybrid debt
However, the latest report has focused attention on a new aspect: the nature of the debt that the promoters have extended to group entities and how these should be treated. The group terms this as sponsor affiliate debt – money that has been provided by Gautam Adani, Vinod Adani, Rajesh Adani and their families.
The total sponsor affiliate debt is about Rs 30,000 crore. Of this, a sum of Rs 12,500 crore has been funnelled to Adani Enterprises, Rs 7,800 crore to Adani Green Energy, Rs 7,300 crore to Adani Power, and Rs 2,300 crore to Adani Transmission. The Adani group officials told CreditSights that they had excluded this amount from the group's debt since there is no obligation for the borrowers to make any principal or interest payments to the lenders.
The key feature of this debt was that they are subordinated and unsecured. Its providers cannot demand servicing of any interest or principal. The Fitch report said the this debt has strong equity-like features. It qualifies as a hybrid instrument that is also interest bearing. CreditSights added that it considered such instruments in its debt and leverage calculations – and had done so in the case of Bharti Airtel and San Miguel Corp.