Labware maker Tarsons to expand in Bengal
The company's sixth unit is coming up at Panchla in Howrah district where it has acquired 5 acres to enhance production capacity in existing products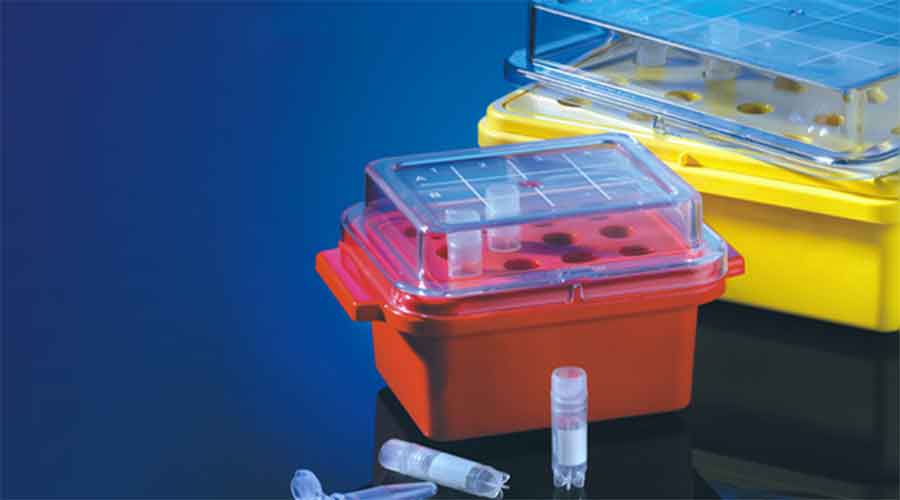 Tarsons' clients include Dr. Reddy's Labs, Syngene, Dr. Lal Path Labs and Metropolis among others.
Courtesy of Tarsons'
---
Calcutta
|
Published 11.10.21, 02:33 AM
|
---
Calcutta-based labware maker — Tarsons Products — is planning to put up two more units in Bengal at an estimated capital expenditure of Rs 260 crore adding to its existing base of five plants in the state.
Tarsons, which has filed its draft prospectus for its maiden public offer, is engaged in the designing, development, manufacturing and marketing of consumables, reusables and equipment such as centrifuge and hot plate stirrer used in various laboratories.
Tarsons' clients include Dr. Reddy's Labs, Syngene, Dr. Lal Path Labs and Metropolis among others.
The company's sixth unit is coming up at Panchla in Howrah district where it has acquired 5 acres to enhance production capacity in existing products such as micro pipette tips, cryo vials and launch new products including PCR plates, deep well plates, screw cap tubes, volumetric flasks among others.. 
The company is also in the process of finalising land acquisition at Amta, Howrah, where it has planned to set up a fulfilment centre and in- house sterilisation centre for captive consumption.
The plastic labware market in India is estimated at Rs 1,225 crore as of 2020 in value terms and expected to expand at a compounded annual growth rate of 16 per cent to reach approximately
Rs 2,575.5 crore by year 2025, according to a study of Frost & Sullivan. 
Tarsons clocked a total revenue of Rs 234.3 crore as of March 31, 2021 and a net profit of Rs 68.87 crore.
Around a third of the total revenue is from exports to 40 countries. The company has seen the demand for labware products increase in the Covid pandemic.
According to the draft prospectus of Tarsons, the company has proposed a fresh issue of Rs 150 crore and there is an offer for sale of 1.32 crore shares including promoters Sanjive Sehgal, Rohan Sehgal and private equity investor Clear Vision Holdings.
Part of the capital expenditure in Panchla would be funded by the proceeds from the fresh issue while internal accrual would be used to fund the rest.
Tarsons' existing five manufacturing facilities are located at Jangalpur, Dhulagarh,  Burroshibtolla (2 units) and Kasba.