Kotak Mahindra and Axis Bank meet analyst estimates of asset quality
Axis Bank reported a gross non-performing asset (NPA) ratio of 3.85 per cent during the first quarter ended June 30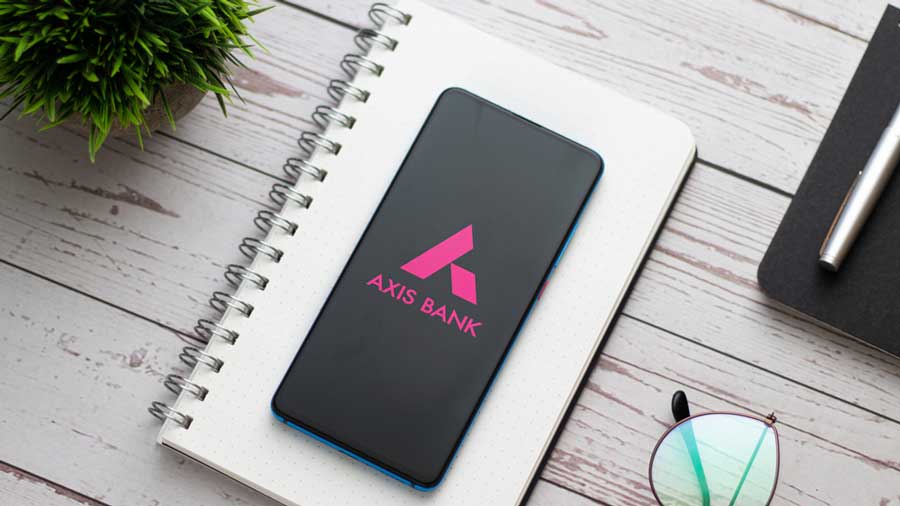 Representational image.
Shutterstock
---
Mumbai
|
Published 27.07.21, 01:00 AM
|
---
Two private sector lenders — Kotak Mahindra Bank and Axis Bank — on Monday met analyst estimates of their asset quality, providing some relief amid renewed concerns of a rise in bad loans because of the second Covid wave.
Axis Bank reported a gross non-performing asset (NPA) ratio of 3.85 per cent during the first quarter ended June 30. Though it marked a slight deterioration over 3.70 per cent in the previous three months, it was in line with the 3.9 per cent  projection by Emkay.
The brokerage had expected Kotak Mahindra Bank to report a gross NPA ratio of 3.5 per cent. The percentage of gross NPAs to gross advances at the bank came in at 3.56 per cent which was, however, higher than 3.25 per cent in the preceding January-March quarter.
Observers said though the percentage of bad loans in both these banks have risen on a sequential basis, it is not as bad as feared.
Worries about the banks' non-performing loans have risen because of the impact of the second Covid wave after HDFC Bank, known for its stable asset quality, reported a higher gross NPA ratio of 1.47 per cent compared with 1.32 per cent in the January-March quarter and 1.36 per cent in the April-June 2020 quarter. Bajaj Finance also reported a 19.15 per cent gross NPA ratio in its auto finance business, a huge jump over 9.31 per cent in the preceding quarter.
During the period under review, Kotak Mahindra Bank reported a standalone net profit of Rs 1,641.91 crore against Rs 1,244.45 crore in the year-ago quarter, a rise of almost 32 per cent. The lender disclosed that it has implemented a one-time restructuring for 6,522 accounts where its exposure stood at almost Rs 227 crore. The bank's net interest income rose 6 per cent to Rs 3,942 crore from Rs 3,724 crore in the April-June quarter of the previous fiscal.
Axis Bank disclosed that it has undertaken a one-time restructuring for 8,162 accounts where the exposure stood at Rs 2,124 crore. The specific loan loss provisions for the quarter was Rs 3,151 crore compared with Rs 3,512 crore in the previous year. The bank's net profit almost doubled to Rs 2,160.15 crore in the June quarter from Rs 1,112.17 crore in the year-ago period.