Input costs dilute Asian Paints profit
Revenues up, but crude price rise and currency trend add to costs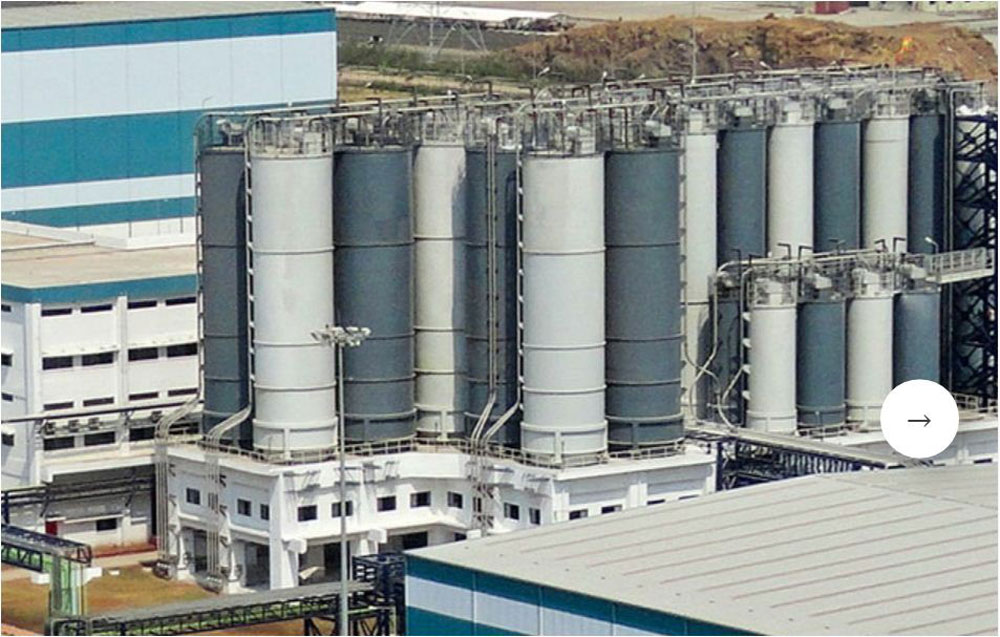 An Asian Paints plant
Source: Asian Paints annual report
---
Calcutta
|
Published 22.10.18, 07:57 PM
|
---
High raw material prices played spoilsport for Asian Paints in the September quarter with the paint manufacturer resorting to a hike in prices in October to offset part of the cost and protect margins for the ongoing quarter.
Consolidated net profits during the quarter was Rs 506 crore against Rs 593.66 crore a year ago.
Revenue from operations rose 8.5 per cent to Rs 4,639.05 crore from Rs 4,274.18 crore in the year-ago period. But cost of materials consumed increased to Rs 2,610.28 crore during the quarter against
Rs 2,003.93 crore in the corresponding year-ago period, a rise of 30.25 per cent.
The paints industry uses crude oil derivatives such as titanium dioxide and monomers as raw materials, part of which is imported into the country. Volatility in crude prices and currency has a bearing on the raw material prices. The industry had already taken two rounds of price hikes in 2018.
"The decorative paints business segment in India registered a low double-digit volume growth. Raw material prices continued to move up further, which has led us to take a price increase from October 2018," said K.B.S. Anand, managing director and CEO of Asian Paints. The company has also seen a growth in automotive and industrial coatings.
"In international operations, business conditions continued to remain challenging with issues such as forex unavailability, high inflation and difficult economic conditions impacting performance. Both the segments in the home improvement category such as kitchen (Sleek) and Bath (Ess Ess) business performed well in the quarter," Anand said.
The board of directors at its meeting on Monday approved the payment of an interim dividend of Rs 2.85 per share of face value of Rs 1 each for the financial year ended March 31, 2019.
The board has also approved the appointment of Manish Choksi as a non-executive director to fill the casual vacancy created on the board because of the demise of Ashwin Choksi, non-executive chairman of the company.