Inflation poses bigger threat to revival of tottering economy
RBI keeps repo rate and reverse repo rate intact at 4% and 3.3%, respectively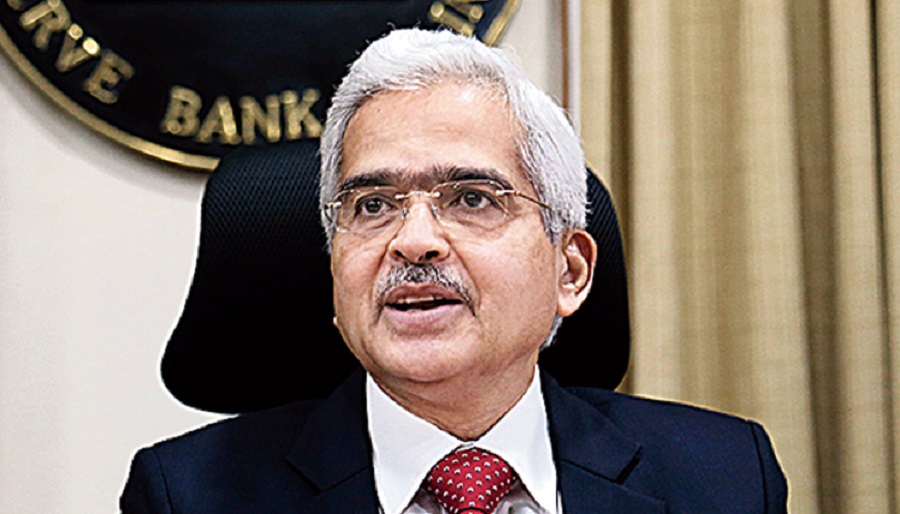 RBI governor Shaktikanta Das
File picture
---
Mumbai
|
Published 07.08.20, 05:00 AM
|
---
The RBI on Thursday kept the policy repo rate unchanged as it wanted to cool down inflation before offering stimulants to revive a tottering economy.
All the members of the Monetary Policy Committee  (MPC) voted to keep the repo rate and reverse repo rate unchanged at 4 per cent and 3.35 per cent, respectively, at the end of their three-day meet. 
Retail inflation was above 6 per cent in June, while the economic picture remained dismal with both industrial production and service sector activity showing contractions. The MPC forecast a negative GDP growth for the fiscal but did not commit itself to a specific number.
RBI governor Shaktikanta Das said the MPC is conscious that its primary mandate is to achieve the medium-term target for CPI (consumer price index) inflation of 4 per cent within a band of +/- 2 per cent, despite the growth gloom.  "The MPC decided to keep the policy rate on hold while remaining watchful for a durable reduction in inflation to use available space to support the revival of  economy."
Das cited a number of reasons why inflation remained a major concern: food prices are high on account of the severe disruptions caused by the lockdown and the floods in eastern India. High taxes on petroleum products, hikes in telecom charges and rising raw material prices have generated cost-push inflation. "While space for further monetary policy action is available, it is important to use it judiciously to maximise the beneficial effects for underlying economic activity.''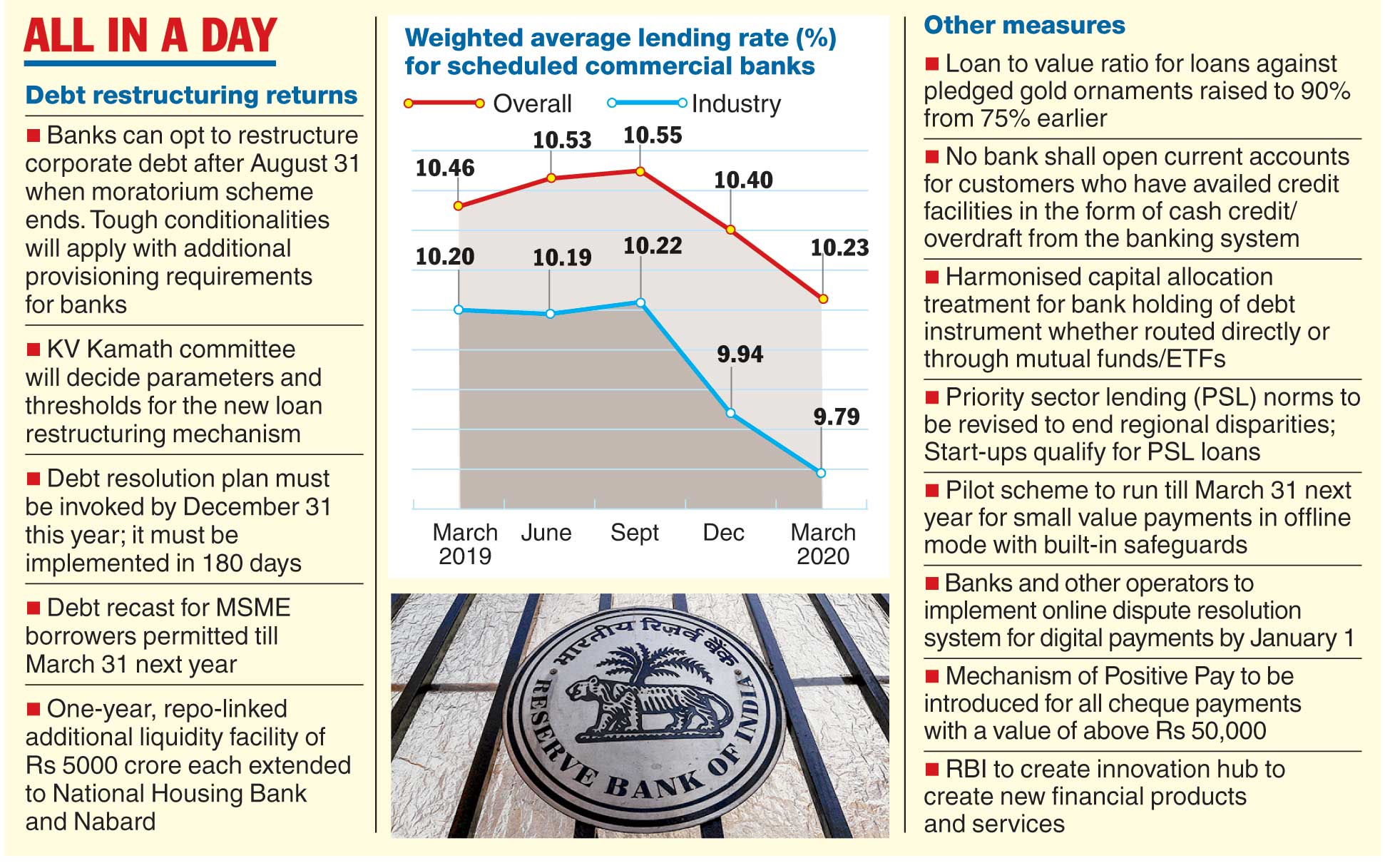 The RBI has cut the repo rate by a cumulative 115 basis points this year on top of a 135-basis-point-reduction last year. Das said the MPC chose to hit the pause button to allow commercial banks to play catch-up with its earlier cuts. "The cumulative reduction of 250 basis points is working its way through the economy, lowering interest rates in money, bond and credit markets, and narrowing down spreads," Das said.
He said monetary transmission had been strong with the weighted average lending rate (WALR) on fresh rupee loans sanctioned by banks declining 162 basis points during February 2019-June 2020, of which transmission during March-June was as much as 91 basis points.
"Spreads of 3-year AAA-rated corporate bonds over similar tenor government securities have also declined from 276 basis points on March 26, 2020 to 50 basis points on July 31, 2020.Even for the lowest investment grade bonds (BBB-), spreads have come down by 125 basis points as on July 31, 2020," the RBI governor said.
CII president Uday Kotak said the status quo in rates was understandable given the liquidirty deluge. Realtors, however, were disappointed. Surendra Surendra Hiranandani, chairman and managing director, House of Hiranandani. said the RBI needed to drastically and aggresively lower interest rates and make them "enticing for home buyers."