Hindalco Industries plans new unit
The AV Birla firm group will set up a 34,000-tonne aluminium extrusion plant at Silvassa in Dadra and Nagar Haveli at an investment of Rs 730 crore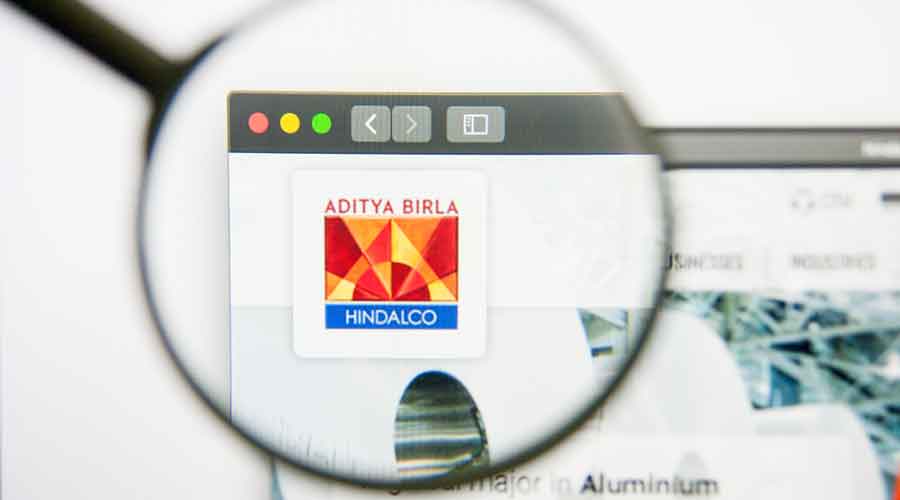 Hindalco said the Rs 730-crore project in Silvassa signals a big step forward in its downstream strategy as the company revives its long-term downstream investment plan
Shutterstock
---
Mumbai
|
Published 08.12.20, 03:26 AM
|
---
In an indication of how the commodity cycle is starting to bounce back as the economy recovers, Hindalco Industries has announced plans to set up a 34,000-tonne aluminium extrusion plant at Silvassa in Dadra and Nagar Haveli Union Territory at an investment of Rs 730 crore.
In a communication to the stock exchanges, the AV Birla group firm said that the new plant will service the fast growing market for extruded aluminium products in the western and southern regions.
Hindalco said the Rs 730-crore project in Silvassa signals a big step forward in its downstream strategy as the company revives its long-term downstream investment plan. The company added that its intent is to build a larger value-added product portfolio over the next few years.
The company pointed out that the investment indicates confidence in the economic revival, which in turn will grow the demand for downstream value-added products. It comes at a time industries such as automobiles and construction are witnessing better activity as the unlock continues and the economy is in for a turnaround.
The aluminium extrusion market in India is expected to grow exponentially — from the current level of around 373,000 tonnes to  about 850,000 tonnes by 2030.
"The western and southern regions of the domestic market account for over 60 per cent of the extrusion market,'' the company added.
"We are seeing a revival in the economy, with demand picking in the building and construction and automotive sectors. This has given us the confidence to move forward. The Silvassa facility will enable us to service our customers faster with an offering of high-end quality aluminium products," said Satish Pai, managing director of Hindalco Industries.
He added that over the next few years, the plan is to enhance the capacity to more than 6,00,000 tonnes from over 3,00,000 tonnes at present with investments of around Rs 7,000 crore.
Hindalco disclosed that commercial production at the plant is expected to start in 24 months
Shares of the company today ended marginally lower at Rs 251.35 in the BSE. Since its 52 week lows in March, the stock has risen by over 195 per cent.
Amid signs of an economic recovery, non-ferrous metal firms are expected to announce more investments as they brace for a surge in demand.
Hindalco is one of the largest integrated primary producer of aluminium in Asia. It a pan-Indian presence covering the entire gamut of operations, from bauxite mining, alumina refining, aluminium smelting to downstream rolling, extrusions and recycling.
Its copper division, operates one of the largest single location custom copper smelters in the world. The custom copper smelter at Dahej in Gujarat houses three copper smelters, three refineries, two rod plants, a captive power plant, a captive oxygen plant, phosphoric acid plant, di-ammonium phosphate plant, precious metal recovery plant, captive jetty and other utilities.