HDFC profit dips 4.7% as loan demands are affected by Covid
Lower avg. loan during the quarter largely on account of the fact that a number of the bigger cities were under lockdown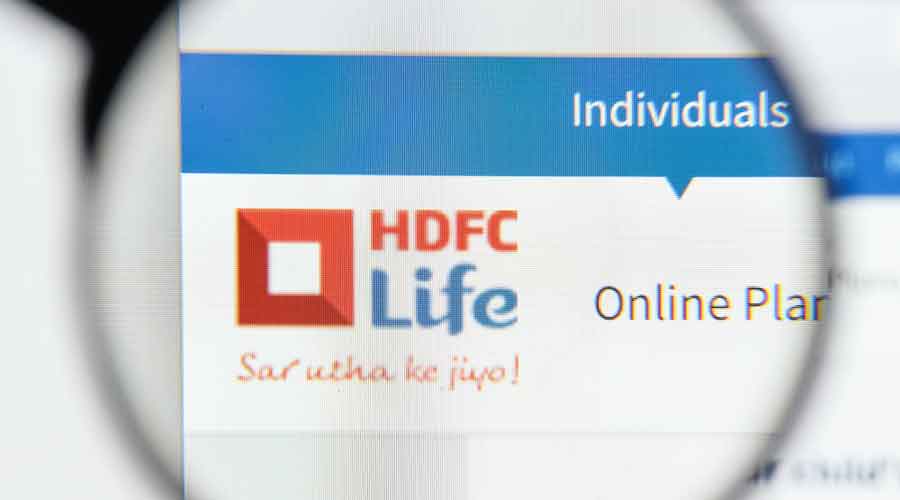 ---
Mumbai
|
Published 31.07.20, 02:35 AM
|
---
HDFC on Thursday reported a 4.7 per cent fall in standalone net profit for the June quarter as demand for loans was affected by the Covid-19 pandemic. 
The corporation posted a net profit of Rs 3,051.52 crore — which was above Street expectations — compared with a net profit of Rs 3,203.10 crore a year ago.
Analysts had expected HDFC to report a net profit of around Rs 2,700 crore. Its bottomline was boosted by profit from the sale of 2.60 crore shares of HDFC Life, which resulted in a pre-tax gain of Rs 1,241 crore.
HDFC said it has been keeping higher levels of investments in liquid mutual funds since the lockdown was announced. 
The amount invested in liquid mutual funds as of June 30 was around Rs 30,820 crore, which was significantly higher than the corresponding previous period.
The corporation added that the profit numbers for the quarter are not directly comparable with that of the previous year as dividend income received during the period stood at Rs 298 crore (Rs 1 crore) and profit on sale of investments stood at Rs 1,241 crore (Rs 1,894 crore). 
Further, there was additional provisioning, including that for the impact of Covid-19, of Rs 1,199 crore (Rs 890 crore), even as there was a negative carry on account of higher liquidity of Rs 181 crore. During the period, interest income rose to Rs 10,790.66 crore from Rs 10,478.20 crore in the year-ago period. HDFC said retail business was impacted during the quarter because of the lockdown.
Disbursals rise
However, improvements have been recorded in the individual loan business since April, with June disbursements being 68 per cent of the corresponding month in the previous year while the increasing trend continued in July. The average size of individual loans stood at Rs 24.6 lakh (compared with Rs 27 lakh in 2019-20).
The lower average loan during the quarter was largely on account of the fact that a number of the bigger cities were under lockdown.
There was a decline in customers taking loan holidays in the quarter. Individual loans under moratorium till May 31 comprised 22.6 per cent of the total individual loans, which fell to 16.6 per cent now.