Coming Soon: Tighter laws for social media firms
The government expects to finalise new rules before July-end after extensive consultations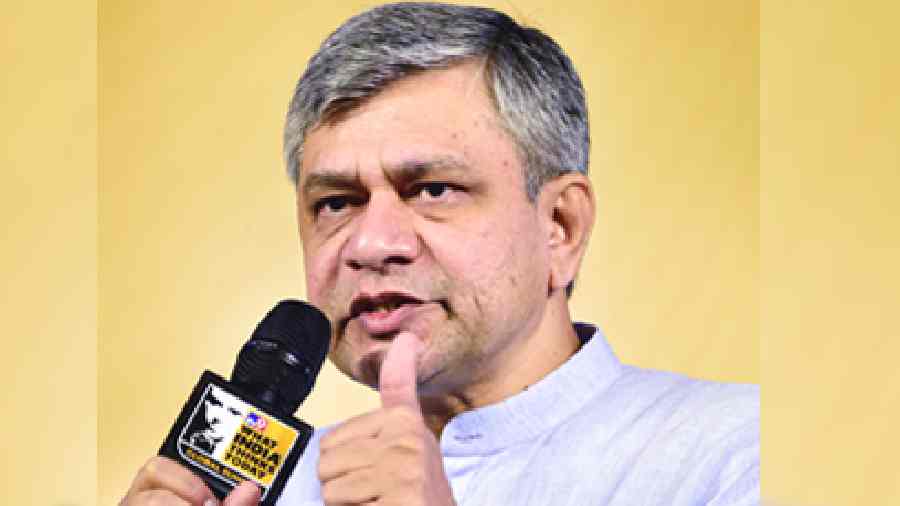 Ashwini Vaishnaw in New Delhi on Saturday.
PTI
---
New Delhi
|
Published 19.06.22, 02:12 AM
|
---
IT minister Ashwini Vaishnaw on Saturday said there is a clear consensus in the country on making social media platforms more accountable, and assured that the government will bring legal changes and regulations needed to do so.
Internet on mobile phones and social media platforms have brought powerful and transformative changes, but it must come with realisation of responsibilities, the minister said emphasising that the social media and digital world needs to be made more accountable.
"Whatever legal changes are required, we will do. Within media groups, the self-regulation is needed...self regulation will be done...but where ever needed, we will take all steps to make social media more accountable," Vaishnaw said.
Be it in the Parliament or outside, there is a clear consensus in the country that making social media accountable is essential, Vaishnaw said.
"If you see globally too, there is a clear trend that social media needs to be made accountable. It is the same in India. As I have said, legal steps will also be taken," the minister said.
No industry wants regulations, Vaishnaw said adding, "but bringing regulation where needed, and to the extent needed, is government's responsibility, and we will bring (it)".
The comments assume significance as the government prepares to finalise new social media rules that propose to give users a grievance appeal mechanism against arbitrary content moderation, inaction, or takedown decisions of big tech companies such as Twitter and Facebook.
Earlier this month, the IT ministry circulated the new draft rules that proposes a government panel to hear user appeals against inaction on complaints made, or against content-related decisions taken by grievance officers of social media platforms.
The government expects to finalise new social media rules before July-end after extensive consultations.
The draft amendment is widely anticipated to be opposed by the big tech platforms during the consultation process.
Social media companies such as Twitter, Facebook and WhatsApp have drawn regulatory heat in the past on issues such as hate speech, harmful content and misinformation on their platforms.