Fresh drill for US crude breather
Crude oil imports from Iran have been on a decline since November last year on the back of fresh US sanctions against the west Asian country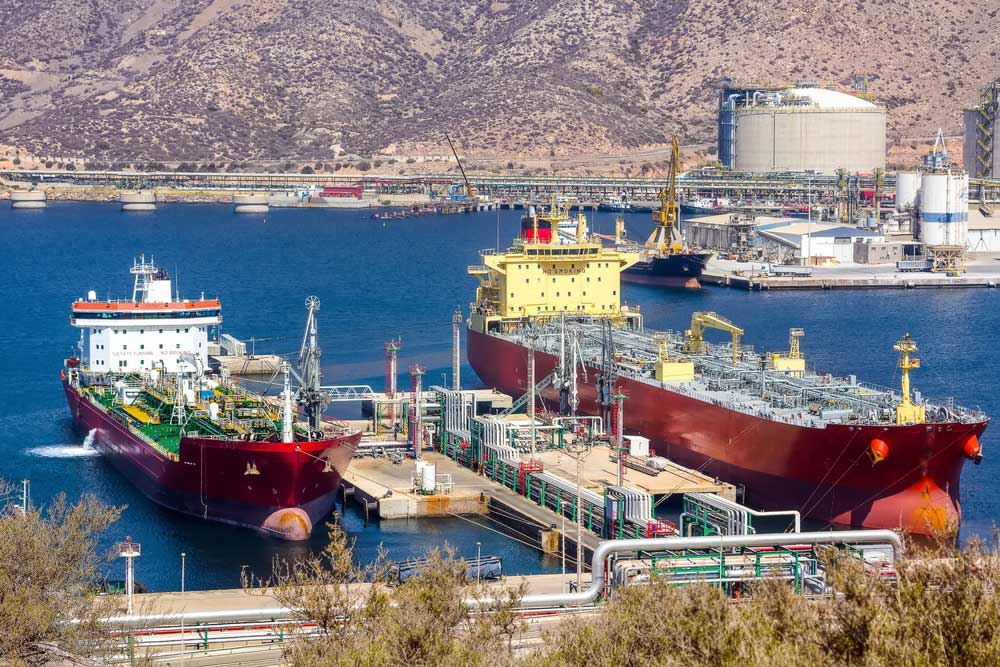 Crude oil imports from Iran have been on a decline since November last year on the back of fresh US sanctions against the west Asian country.
(Shutterstock)
---
New Delhi
|
Published 03.03.19, 06:43 PM
|
---
India and the US have started negotiations to extend the 180-day waiver by Washington on the purchase of Iranian crude in November.
Sources said the Trump administration wanted New Delhi to reduce crude purchase as a condition to continue with the waiver.
Crude oil imports from Iran have been on a decline since November last year on the back of fresh US sanctions against the west Asian country.
However, oil imports from Iran during April-January 2018-19 rose 16.3 per cent to 21.32 million tonnes, according to latest government data.
New Delhi and Tehran have signed bilateral agreements to settle oil trades through state-owned Uco Bank in Indian currency, which is not freely traded in international markets.
Iran has also agreed to buy sugar and other commodities to be settled through the state-owned bank.
While extending the deadline to impose retaliatory customs duties on 29 US products, including almond, walnut and pulses, till April 1, the government has started buying crude from the US, which would narrow the trade deficit and reduce its dependence on Iranian oil.
Indian Oil Corporation (IOC) has signed a deal to buy 3 million tonnes of crude worth $1.5 billion from the US in the next fiscal.
However, analysts said US crude was not a replacement for Iranian crude as it was light against the medium sour Iranian crude.
"Most refineries are designed to process medium sour crude and only a few refiners such as Indian Oil can process the American crude," they said.
Apart from the refinery configuration, Iran offers sweeteners such as a 60-day credit, free insurance and shipping.
India has also exempted the National Iranian Oil Company (NIOC) from withholding tax on payments it gets from the Indian refiners. Any income a foreign company receives in an Indian bank is subject to a withholding tax of 40 per cent, which together with cesses totals to 42.5 per cent.
Analysts said Washington could reduce the number of countries receiving the waiver by allowing India and China, the top buyers of Iranian crude, to continue imports, but could put condition on the amount of off-take.
Further, the US will keep the oil market under check by entering into supply contracts with the two major energy consumers that will pump more oil into the market to prevent crude prices from spiking.
Data by the Energy Information Administration (EIA), the statistics arm of the US Energy Department, showed oil output is rising quickly in the US, the world's top petroleum consumer, which is helping to balance the global oil markets.
The crude oil production has risen more than 2 million barrels per day over the past year to a record 12 million barrels per day.
Worldwide crude oil prices will average $61 a barrel in 2019 and $62 per barrel in 2020, according to a short-term outlook by the EIA.
The two countries are looking to increase their trade and strategic engagement and have set up several working groups which would come up with specific recommendations to boost ties between New Delhi and Washington.
India's ambassador to the US had reportedly told the American business leaders recently that India was committed to buying oil worth $5 billion in 2019 and defence equipment worth $13 billion.
Demand for petroleum products has been growing at a compounded annual growth rate (CAGR) of 5.5 per cent between 2013 and 2017. India meets over 82 per cent of its crude requirement through imports. Of the 220.4 million tonnes of crude oil imported by India in 2017-18, about 9.4 per cent was from Iran.