Fiscal deficit soars to 7-year high
The figure missed the govt's estimate by nearly 80 basis points on account of poor revenue realisation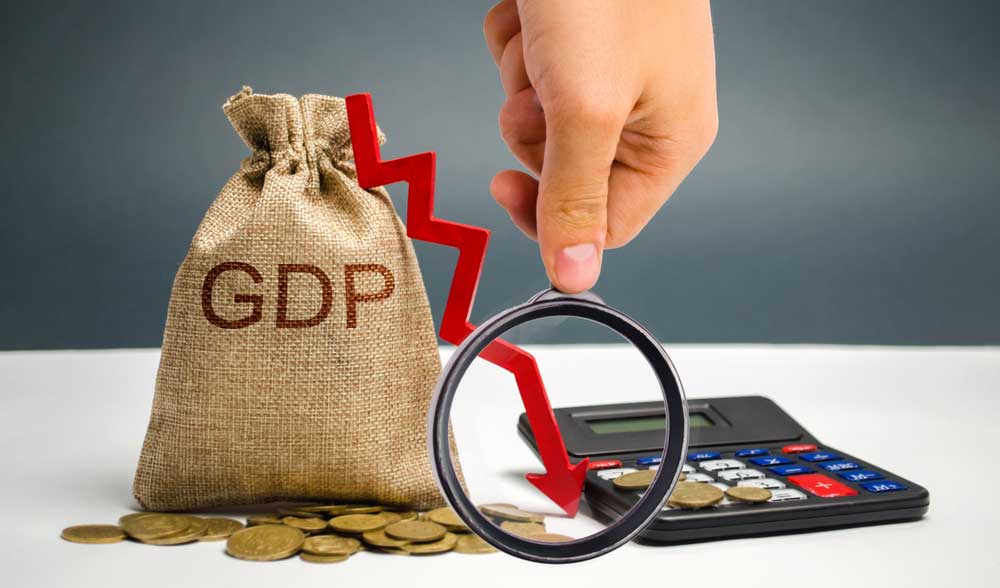 ---
---
Fiscal deficit widened to a seven-year high of 4.6 per cent of the gross domestic product (GDP) in 2019-20, missing the government's estimate by nearly 80 basis points on account of poor revenue realisation, official data showed on Friday.
The previous high in fiscal deficit at 4.9 per cent of GDP was recorded in 2012-13.
Fiscal deficit, which signifies the gap between government revenue and expenditure, is higher than the revised estimate of 3.8 per cent for the fiscal.
The government's fiscal deficit settled at Rs 9.36 lakh crore, or 122 per cent of its revised target of Rs 7.67 lakh crore.
According to the Controller General of Accounts (CGA) data, the fiscal deficit in 2019-20 worked out to be 4.59 per cent of GDP, up from 3.8 per cent projected in the revised estimates in February. The original estimate was 3.3 per cent. The revenue deficit also rose to 3.27 per cent, up from the revised estimate of 2.4 per cent of GDP.
The government's revenue for the fiscal ended March 31, 2020 was Rs 16.82 lakh crore, which was just 91 per cent of the full year's target of Rs 18.50 lakh crore.
A slowdown in India's growth affected the government's tax collections. The collection was Rs 13.56 lakh crore, or 90 per cent of the target of Rs 11.14 lakh crore.
Further, lower inflows via divestment impacted non-tax revenue. Divestment receipts were Rs 50,299 crore against the target of Rs 65,000 crore.
Overall non-tax revenue was Rs 3.26 lakh crore, or 94 per cent of the revised target.
For the full year, expenditure stood at Rs 26.86 lakh crore, 99.5 per cent of the revised target.
Capital expenditure stood at Rs 3.4 lakh crore, or 97 per cent of target, while revenue expenditure stood at 133 per cent of the revised estimate.
"The government of India's fiscal deficit overshot its revised estimates by a massive Rs 1.7 trillion, which is expected to contribute to a spike in G-sec yields.
Both direct taxes and GST collections recorded a sobering contraction in March 2020, highlighting the impact of the commencement of the lockdown on government revenues," Aditi Nayar, principal economist at Icra, said.
"Given the looming revenue squeeze, Icra estimates the fiscal deficit for 2020-21 to double to around 6.7-7.0 per cent of GDP, from the budgeted level of 3.5 per cent of GDP," the economist added.