Emami Ltd founders step down from executive roles
Harsh V Agarwal, the younger son of RS Agarwal, to assume the role of vice-chairman and managing director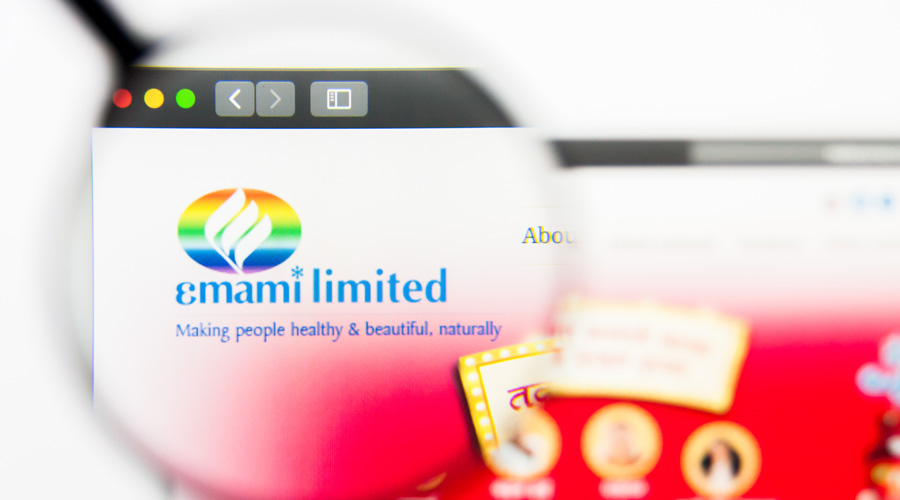 The new appointments are subject to shareholders' approval, the board said in an exchange filing on Thursday.
File Photo
---
Calcutta
|
Published 04.02.22, 02:02 AM
|
---
The founders of Emami Ltd — Radhe Shyam Agarwal and Radhe Shyam Goenka — have decided to step down from their executive positions, passing on the baton to the next generation as the Calcutta-based FMCG major starts to put a long-awaited succession plan in place.
Effective April 1, Harsh V. Agarwal, the younger son of R.S. Agarwal, will assume the role of vice-chairman and managing director. Mohan Goenka, the eldest son of R.S. Goenka, will become the vice-chairman and whole-time director.
The elder Agarwal will become chairman-emeritus while R.S. Goenka will become the non-executive chairman. They will not take any emoluments from the company, a statement from Emami said.
Harsh will succeed Sushil Kumar Goenka, who has also decided to step down from his current position as managing director as part of the transition process.
Sushil Goenka, who is the younger brother of R.S. Goenka, will serve on the board as a whole-time director. The new appointments are subject to shareholders' approval, the board said in an exchange filing on Thursday.
The succession plan within the Emami group — which includes edible oil producer Emami Agrotech, Emami Paper and Emami Realty among other verticals such as healthcare and retail — has been brewing for years and has been a major talking point in Calcutta's corporate circles. This is the first instance where the plan is being implemented. The announcement comes ahead of the April 1 deadline set by market regulator Sebi which has come out with a new set of regulations that require the country's top listed companies by market capitalization to split the role of chairman and managing director. The Sebi rule also mandates that the post of chairman would have to be non-executive. Additionally, the chairman and MD/CEO must not be related to each other.
Commenting on the announcements, R.S. Agarwal and R.S. Goenka said in statement: "They (Harsh and Mohan) have been in the forefront of running and growing the organisation for over two decades and their ascension today is the formal recognition of their contribution by our esteemed board…We are confident that our next generation leaders will uphold the legacy and values of Emami going forward."
Harsh Agarwal and Mohan Goenka thanked the founders for reposing confidence in them. In a joint statement, they said: "We look forward to our leadership team's continued support and guidance, sage counsel of our Founders & the Board, and the support of all our stakeholders, specially our team members in our endeavour to take Emami Ltd to greater heights with a strong sense of purpose and ambition."
The Agarwal and Goenka families are evenly represented on the board of Emami Ltd, which had a market cap of Rs 22,143 crore as on Thursday. Apart from R.S Agarwal and Harsh, Aditya Agarwal and Priti Sureka (son and daughter of R.S. Agarwal respectively) are on the board.
The Goenka side will be represented by Manish and Prashant (son and nephew of R.S. Goenka) in addition to Mohan and co-founder R.S Goenka. Emami Paper, another listed company, is managed directly by Aditya Agarwal and Manish Goenka as executive chairman and whole-time director, respectively.
They also look after the edible oil business and healthcare but do not sit on the boards of these companies.
Meanwhile, the Emami board also launched a Rs 162 crore share buyback programme, agreeing to acquire up to a 9.98 per cent stake in the company at a price of not exceeding Rs 550 a piece. It also announced a dividend of Rs 4 per equity share (400 per cent). The stock closed the day at Rs 498.15.
The company's net profit rose by 5 per cent to Rs 220 crore in the third quarter ended December 31. Revenues rose 4 per cent to Rs 972 crore, the Boroplus cream maker said in its filing.