DVC seeks over Rs 1500 crore dues
Move follows a revision in electricity tariff in the state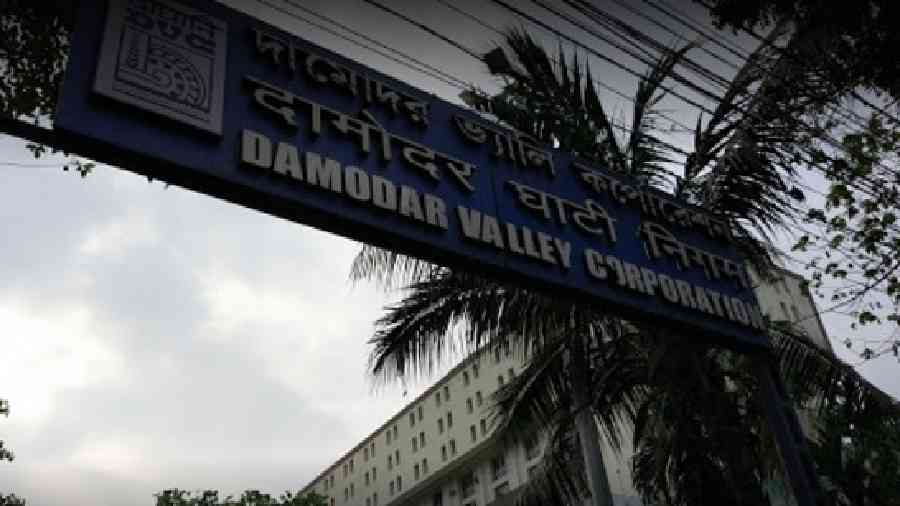 DVC supplies power to more than 100 consumers in the region covering Panagarh to Maithan in Paschim Burdwan and Barjora to Mejia in Bankura with a contract demand exceeding 1,000 MVA
File picture
---
Calcutta
|
Published 27.09.22, 01:06 AM
|
---
Consumers of Damodar Valley Corporation comprising steel re-rolling mills and ferroalloy units in the Asansol-Durgapur region on Monday said that the central power utility has demanded clearing past arrears aggregating to more than Rs 1500 crore following a revision in electricity tariff in the state.
DVC supplies power to more than 100 consumers in the region covering Panagarh to Maithan in Paschim Burdwan and Barjora to Mejia in Bankura with a contract demand exceeding 1000 MVA.
After a revision in electricity tariff earlier in May for the years 2017-18, 2018-19 and 2019-20, power rates of DVC for its consumers in Bengal are at Rs 6.50 per unit whereas, the same is Rs 4.25 per unit for the consumers in Jharkhand, a difference of over Rs 2 per unit.
This increase in tariff now gives competing units in Jharkhand a leg up over the peer industries in Bengal with the former having a competitive advantage in the input cost. For ferro alloy units more than 30 per cent of the total production cost is that of power and for steel making it is upwards of 15 per cent.
According to members of industry bodies - Steel Re-Rolling Mills' Association of India and DVC Power Consumers of West Bengal - many industries have started reducing their production levels and have submitted letters to DVC to reduce their contract demand in the range of 30-40 per cent. The members also said that the consumer profile of DVC in both Bengal and Jharkhand is similar and that the power tariff in the two states should be more or less equal.
A difference in tariff with Jharkhand has made it difficult for industries in Bengal to compete with those of Jharkhand with the final products sold in the common market. As a result, many industries in Bengal are losing business and could end up being insolvent, the association members said.
Twin Trouble
DVC consumers said that they are now faced with trouble on two fronts - clearing the arrear dues will put pressure on the cash flow and margins and they are also selling their product at a price without clarity on the actual cost of production, which in a free market cannot be realised retrospectively.
A solution to the problem could come in the form of shifting from DVC to state utility WBSEDCL, with the latter having proposed lower rates for these consumers. But that would involve a significant upfront cost, which is difficult to bear for smaller units and would also require no objection from DVC. The process could also take more than a year, which would make these industries more unviable in the interim.
Long due revision
DVC sources said that the power tariff of the corporation in Bengal has increased after five years due to adjustment of arrear payment as per tariff order of WBERC. The present difference with Jharkhand is on account of different tariff periods in the two states and there is also a difference in rebate. Jharkhand power tariff of DVC would get revised after approval of order pending with JSERC.
In order to reduce the burden of arrear tariffs, the power utility has offered the opportunity to its customers to repay the amount in 16 instalments.