Exports of PPE allowed
A monthly quota of 50 lakh medical coverall for Covid-19 units has been fixed for issuance of export licence to the eligible applicants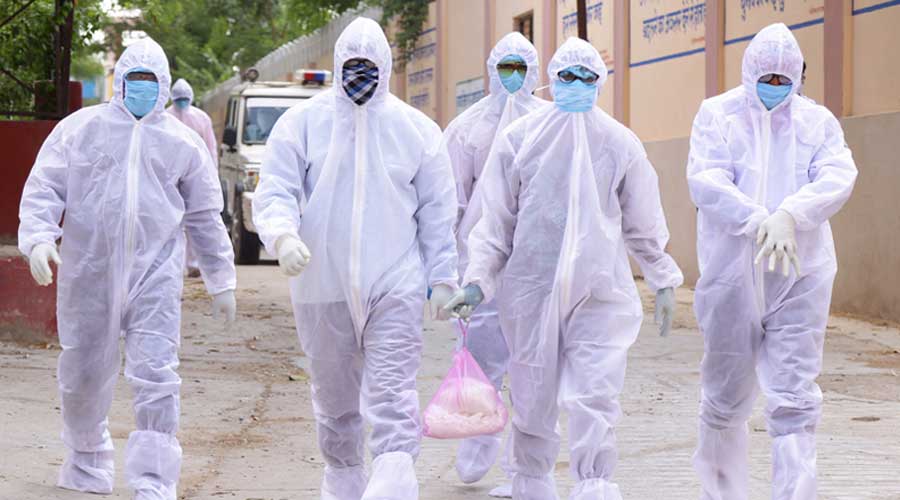 ---
---
The government has permitted shipment of personal protection equipment (PPE) medical coveralls for Covid-19, partially relaxing the export norms with a monthly quota of 50 lakh units. The product was banned for export earlier, but it has now been moved to the restricted category.
In a notification, the Directorate-General of Foreign Trade (DGFT) said: "A monthly quota of 50 lakh PPE medical coverall for Covid-19 units has been fixed for issuance of export licence to the eligible applicants." All other items that are part of PPE kits continue to remain prohibited, it said.
Personal protective equipment (PPEs) are protective gears designed to safeguard frontline workers by minimising the exposure to a biological agent, according to the Union health ministry. Apart from coveralls or suits, other components of PPE kits include goggles, face-shield, mask, gloves, head cover and shoe cover.
DGFT has laid out a detailed procedure and criteria for export of PPE coveralls.
An exporter has to apply online through DGFT's system for export authorisation and there is no need to send a hard copy of the application. Validity of the export licence will be for three months only. "Only applications filed from the 1st to 3rd day of each month will be considered for the quota of that month," DGFT said.
Hailing the decision, Apparel Export Promotion Council of India chairman A Sakthivel said the government should also allow export of N95 masks.