Offers to homebuyers keep realty afloat
Deferred payment, low mortgage interest drawing customers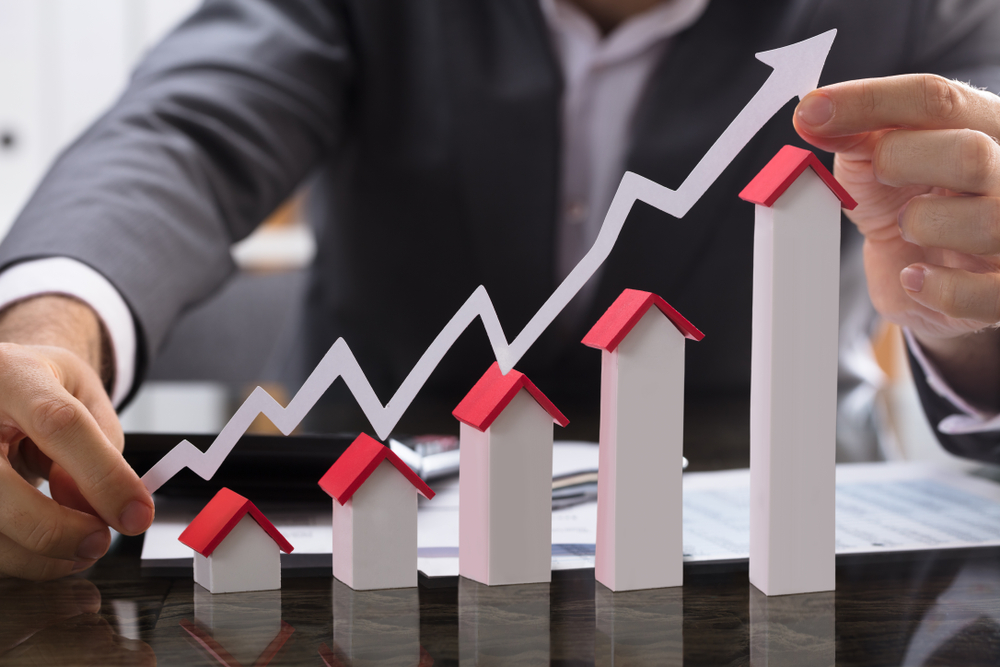 Lockdown booking higher than anticipated. Easy exit clause, price protection from further slide top draw.
Shutterstock
---
Calcutta
|
Published 02.06.20, 08:11 PM
---
Low mortgage rates coupled with a wide range of offers from developers appear to have enticed a section of home buyers out of their lockdown blues.
City-based developers and brokerage firms claim they have managed to carry out 30-60 per cent of their average transactions, mostly by way of initial booking, during the last two months.
Promise of price protection for 6-12 months on the downside and easy exit option with no penalty till the end of the lockdown were some of the offers almost every developer extended to homebuyers during April-May when work at the construction sites came to a standstill and cash flow nearly dried up.
Some developers such as Godrej came up with easy payment schemes where buyers only have to pay 10 per cent of the total cost now and the rest 90 per cent after three years.
Sanjay Jain, managing director of Siddha, said his company managed to bag almost 60 per cent of its pre-lockdown average business in the last two months. The company, which has multiple projects in affordable and a few in the premium segments, was apprehensive that initial bookings would not translate into concrete transactions. Instead, it was pleasantly surprised.
"My team is very confident that there will be only a minuscule cancellation. Most of the buyers who have booked are from stable private sector jobs (IT, education, healthcare) or from PSUs and the government sector. More than half the buyers do not live in Calcutta," Jain said.
NK Realtor, the largest city-based realty broking and consulting firm, said it managed to get 159 bookings in May, higher than 120 in April and 128 in March. As traditional means of promotion — print media and outdoor advertisement — were not in the play during the lockdown, the brokerage focused on digital presentations and virtual tours of properties and apartments, to acquire new customers.
"Our strategy has worked. The number would have been even higher in May but for Amphan, which knocked out a week. The result shows that home is an essential item," Pawan Agarwal, director of NK Realtor, said.
Respondents to a survey, carried out by NK during the lockdown, among 500 homebuyers in Calcutta and Hyderabad overwhelmingly preferred real estate over other asset classes. They are also now looking for bigger homes considering the possibility of working from home for a long time, the survey revealed.
Rafikul Islam, a Murshidabad resident, who recently booked a flat near Joka, agrees. "I am looking at it as an investment, which can be for self-use if my kids want to settle down there," he said.
The 56-year businessman has taken the 10:90 scheme from Godrej as he thinks it would give abundant time to assess the evolving pandemic situation. "If the going gets tough, I may look at exiting before making the final payment after three years," Islam added.
Jitendra Khaitan, chairman and managing director of Pioneer Properties, said low home loan interest rate is fuelling demand. "There is definitely interest in properties up to Rs 75 lakh. After the crash in stocks, people are looking at property as a safe haven," Khaitan said. His firm also got a reasonable number of bookings during the lockdown.
The next six months, however, will be anything but easy as cash flow has dried up. "We need a bit of extra push from the state and the Centre. Limited period discount can be considered on stamp duty or GST on under construction properties to spur demand," Siddha's Jain suggested.